Whether you're staying in or going out for Valentine's Day, it's always fun to have a matching accessory for the holidays! And whether we like it or not, this year's hottest accessory is the face mask.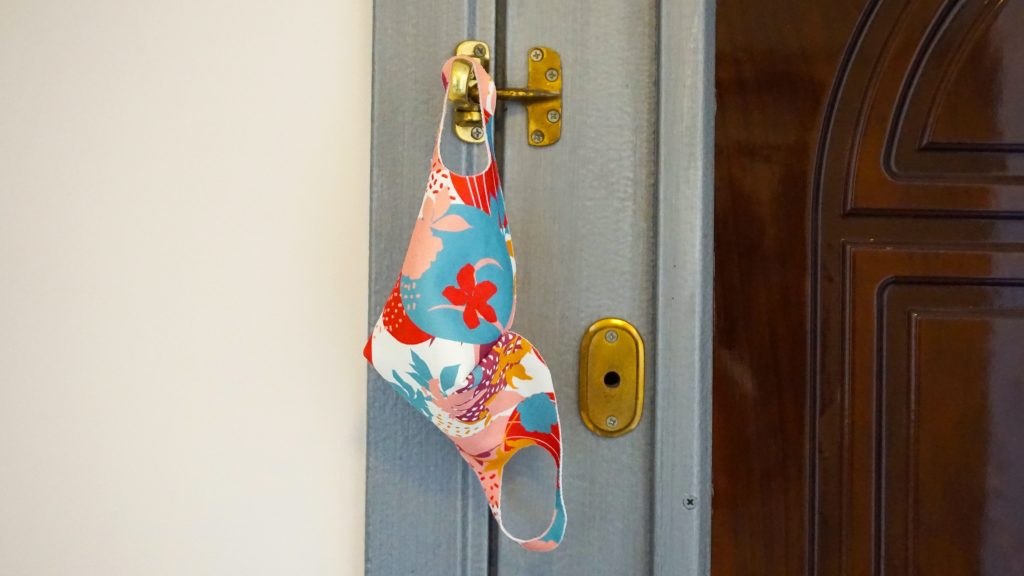 At the beginning of the pandemic, we relied on blue disposable masks. But as 2020 went on, we were introduced to more options that not only keep us safe, but also allow us to show off our personalities. With Valentine's Day just around the corner, I wanted to share a few masks that I've found to be cute options for your holiday celebrations.   
This dual-layered rose-filled mask is so versatile and perfect for Valentine's Day festivities. You can purchase this in adult or kid sizes, and it pairs well with a little black dress for your dinner plans or to give to your daughter as a Valentine's Day gift!   
Old Navy: Valentine's Day Variety Pack Face Masks 
Old Navy's pink and red designed masks are suitable for anyone age three and up regarding style and size. The basic heart designs on the masks are perfect to wear on and around Valentine's Day. Plus, your kids will love them!   
Boomer Naturals: Adult Holiday Edition Face Cover 
Speaking of versatility, Boomer Naturals has a multitude of different designs including puckered lips, conversation hearts, cupid's arrow, and many more. The silver-infused adjustable mask is a perfect gift for a friend, significant other, or child to boost their mood and style on this low key Valentine's Day.  
JustFab: Valentine's Day Face Mask Set 
JustFab's Valentine's Day mask set is a great addition to your mask collection. The kisses, hearts and "love" designs will help others to see the love on your face this Valentine's day even when it's covered with a mask. Additionally, this set is currently on sale for $4.74 so check this one out before it's sold out! 
Kohl's: Adult Bespoke Valentine's Day Cloth Face Mask 
Last but not least, Kohl's face masks are adorable – especially their heart shaped candy design. Their adjustable ear loops and bendable nose bar make it able to fit anyone's face comfortably, safely, and with style. The built-in filter adds an additional layer of protection with the option to add an additional layer after purchase.  
These masks are all wonderful and festive additions to make the most out of this Valentine's Day while maintaining safety standards. Whether you are buying these masks for your children, friends, significant others, or for yourself, you are certain to find one here that will help you to celebrate the holiday in style!