Decorating a child's space can be a tough task. Not only do you want it to look stylish and inviting, but it also is safe while keeping your budget in mind. You don't have to break the bank nor overwhelm yourself with complicated DIY projects to create a unique and cozy bedroom for your little one: all it takes is adding some cheerful colors, creative shapes, and fun accessories that demonstrate their personality.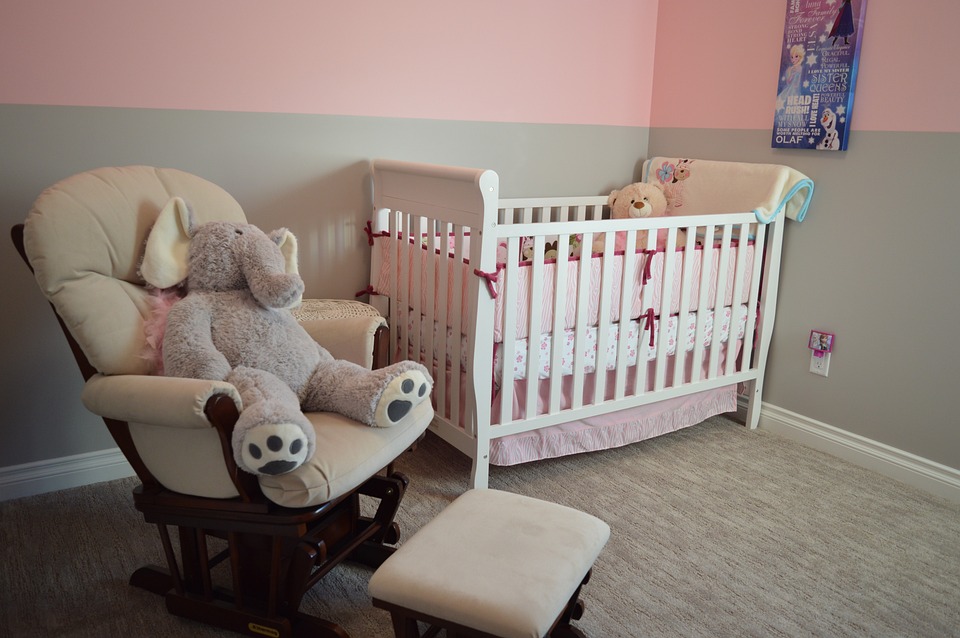 Image Source: Pixabay 
Here are tips for designing your kids' rooms. 
Simplicity is key when decorating a child's room. Stick to a few colors and textures, and stick with the basics so that it's easy to maintain. Choose upcycled furniture or secondhand items for an interesting and budget-friendly twist. The fewer furnishings, the better – you want to ensure plenty of space for them to play. 
If daring, add a fun wallpaper with bold colors and patterns. This can add personality to the room while keeping it simple and comfortable. However, pick a pattern that is easy to remove as kids grow up and their tastes change. The great thing about kids' rooms is that they are versatile. You can always switch up the look as your child grows and their interests change. 
Make a Play-Oriented Room

 
Playtime is essential to a child's development, so make sure their room is conducive to creative play. Add shelves and cubbies to store books and toys, or consider low-level beds that can double as a fort or den. You could even set up a kid-sized table and chairs for when they have friends over. Choose bright colors and patterns to bring the room to life when picking out items like rugs, pillows, and blankets. Look for texture-rich materials that are fun for kids to touch and explore. Add wall art or wallpaper with fun characters, patterns, and shapes. 
Safety is the top priority when designing a kids' room. Starting with a bed like Rooms to Go kids bed, make sure it is the right size and that they have railings to prevent falls. Choose furniture with rounded edges and non-toxic finishes. Avoid sharp corners, dangling cords, or anything dangerous for kids to play around with or climb on. 
Lighting is also essential – avoid overhead lights that are too bright, and instead opt for soft lighting like wall sconces or table lamps. Make sure there are no exposed bulbs or wires and find curtains that can easily be opened and closed without the help of an adult. 
Keep Organization in Mind

 
Organization is vital to keeping a kids' room neat. Add storage bins, hooks, or shelves to help them keep their toys, books, and clothes organized. Keeping things in order will also make it easier for the adults when it comes time to clean up the room. Labeling items can be helpful as well. Try adding labels to drawers, shelves, and toy bins to make it easier for kids to find what they need. Decorative storage boxes can also be a great way to add personality while keeping things organized. Look for bright colors, fun patterns, and even personalized items that your child can identify and use as their own. 
Pick Items That Grow With Them

 
Kids grow fast, so it is crucial to pick items that can grow with them. Look for flexible furniture like bean bag chairs and ottomans they can use as they age. Be sure to invest in quality items; while cheaper alternatives might seem attractive initially, trying to save money on furniture could mean replacing things sooner than expected. Choose pieces made from durable materials that can last a few years and be used by multiple family members. 
Finally, add some personal touches to the room. Whether it's artwork made by your child or a special memento, these items will make the room feel like home. By ensuring the furniture is comfortable and age-appropriate, you can ensure your child will have a room they love for years to come. 
Creating a kids' room is about having fun and letting your child's personality shine through. With thoughtful planning and clever design ideas, you can create a room that you and your child will love.