As kids spend more and more time indoors, creating an outdoor space that is just as inviting and comfortable for them is important. Outdoor furniture is vital in creating such a space, but choosing the right furniture can be crucial for children's safety and well-being. Kid-friendly outdoor furniture ensures their comfort and protects them from potential hazards.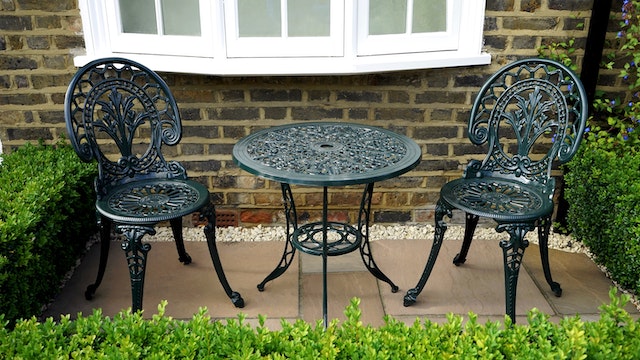 This article will explore why choosing kid-friendly outdoor furniture matters and what factors you should consider while selecting. From materials and durability to design and functionality, we'll cover everything you need to know to create a safe, fun-filled outdoor environment for your little ones. 
Invest in Long-lasting Pieces 
When choosing outdoor furniture for your family, remember a few key things. First and foremost, you want pieces that are kid-friendly and safe. But beyond safety concerns, durability is also an important factor to consider. Kids can be tough on furniture, whether climbing on it or using it as a canvas for their latest art project. That is why investing in long-lasting pieces is so important – not only will they stand up to wear and tear over time, but they will also save you money in the long run by not needing to be replaced as frequently. Of course, this doesn't mean sacrificing style for practicality. There are plenty of options out there that are both durable and attractive, from timeless wooden benches to sleek metal chairs with colorful cushions. 
Choose Furniture with Rounded Edges 
One way to ensure your kids stay safe is by selecting furniture with rounded edges. Sharp corners and edges can pose a danger to little ones still learning to balance and navigate their surroundings. Luckily, many outdoor furniture options today come with rounded edges that offer both style and practicality. For this, you can choose a modular sofa, table, and chair for outdoors. In modular furniture, plenty of designs are available that feature smooth curves instead of sharp angles. Not only do these pieces provide a safer environment for kids at play, but they can also add a touch of modern charm to your backyard or patio area. 
Pick Comfortable Seating Options For Kids 
When choosing outdoor furniture for your kids, comfort should be at the top of your priority list. It is important to remember that kids have delicate bodies that require proper support and relaxation when sitting. It is why picking comfortable seating options should be one of the first things you consider. 
One of the best ways to ensure your children are comfortable while sitting outside is by investing in chairs with proper backrests and armrests. These features help provide extra support, ensuring they don't strain their neck or shoulders while seated. Choosing chairs with cushions can also help add an extra layer of comfort and make outdoor activities even more enjoyable. 
Ensure The Furniture Fits the Size of the Children 
When it comes to choosing outdoor furniture for children, the size matters. Before buying any outdoor furniture, consider your children's age range and sizes. For example, if toddlers are learning to walk, opt for low-rise chairs or benches that allow them to get on and off easily without falling over. If you have older kids who love playing outdoors, go for high tables with adjustable heights so they can sit or stand while doing different activities. 
Opt for Easy-To-Clean Materials 
Children are bound to spill drinks, drop food, and leave their mark on everything they touch. Hard-to-clean materials can result in stains that are difficult to remove or damage that is impossible to repair. Fortunately, plenty of easy-to-clean materials make excellent choices for your family's outdoor space. One of the best options for kid-friendly outdoor furniture is metal. Metal furniture is durable, easy to clean, and long-lasting, making it an excellent investment for those who want pieces that will withstand years of wear and tear.