5 Things To Buy Before You Go To Disney
Shopping at Disney is all part of the fun, but it can be an expensive part of the trip that you might not remember to add to your budget. There are things that everyone wants to shop for in order to remember their trip, and then there are needs and necessities that you might have forgotten at home but find yourself needing. All these little last minute purchases add up, so save yourself some cash and time and buy them before you take that Disney vacation.
These are the five things everyone should buy before their Disney vacation starts to save cash, worry and time.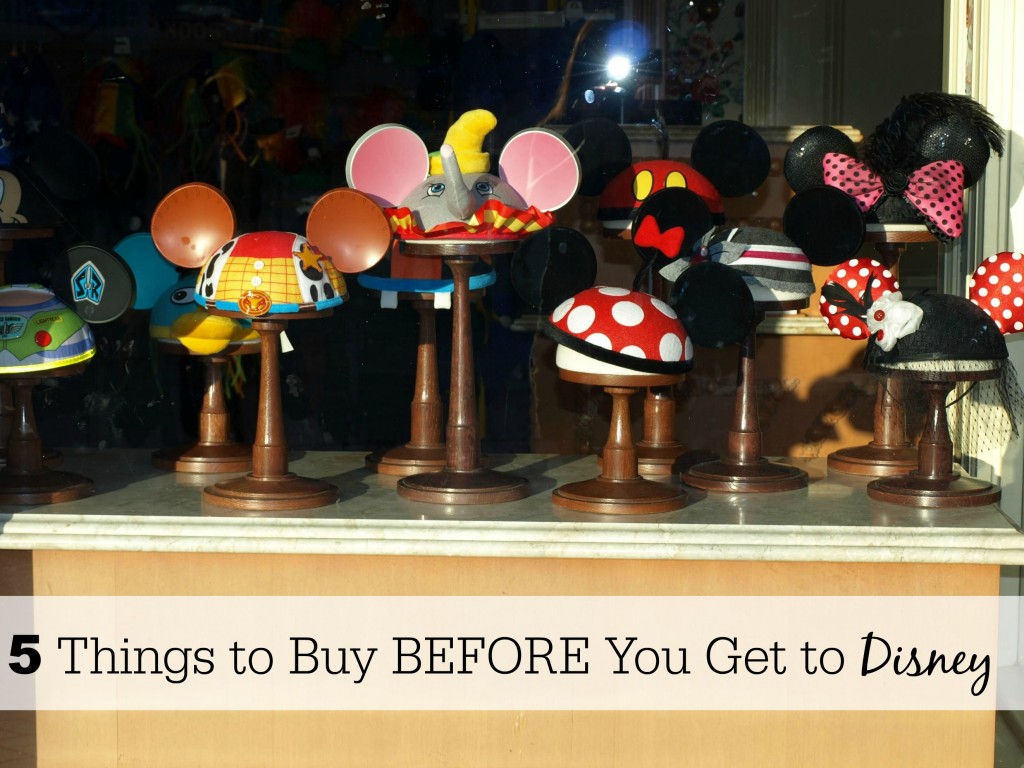 1) Rain Ponchos
If your trip takes place anywhere from April to November you are bound to have at least one rainy day to deal with. Some folks find that every day of their summer vacation at Disney is filled with rain for at least part of the day. Disney themed rain ponchos are about $5 each and super disposable, meaning it might be necessary to purchase more than one per person. Instead, purchase sturdy ponchos before your trip, saving you both time and money.
2) Mickey Mouse Ears
Mickey Mouse ears, and any other iconic souvenir that you know the kids are going to ask for (or you are going to want) can all be purchased before your trip. Not only will you probably be able to find them for cheaper, and maybe even on sale, but you will have them ready to go as soon as you walk into the park.
3) Extra Cell Phone Batteries or a Power Pack
No one likes not being able to access information and reach people throughout their day. When you are in the land of Disney you spend a lot of time taking and sharing pictures, checking ride times with the handy Disney apps and playing phone tag to meet up with the rest of your party. This puts a strain on your cell phone battery. An extra battery or an external battery charger/power pack should be at the top of your list of things to buy before the big vacation in order to prevent downtime or missing the chance to capture a special moment because your phone died.
4) Cute Outfits or T-shirts
Okay, so not everyone likes to visit Disney in matching group tees or cute outfits, but a lot of us do. Before heading to the park get an idea of how you want to dress, or dress the family and start shopping for pieces early. Kids love dressing up in costume and Disney is the place to do so. Character tees or accessories aren't just cute, but they can be a great way of keeping everyone together when you are in the huge crowds that overwhelm many guests in the park.
5) Disney Gift Cards
Finally, though everyone will be together for the most part it is a great idea to start picking up Disney gift cards well before your trip. At certain times of the year you can purchase packs of gift cards for a deal– 5 $25 gift cards for $110 or with bonus store rewards. Doing this is smart because you get more for your money and you can then give the gift cards to each family member to use as their mad money while in the parks.
Do you have any tips or tricks to save a few bucks at the parks? Share them with us below!