The pharmacy tech job market is looking great in the next decade, with an estimated 420,000 jobs already in place and projected growth of about 7%; higher than the national average. This means it's a great time to get involved in the medical field, and pharmacy tech training can take as little as 10 months to complete, depending on the program.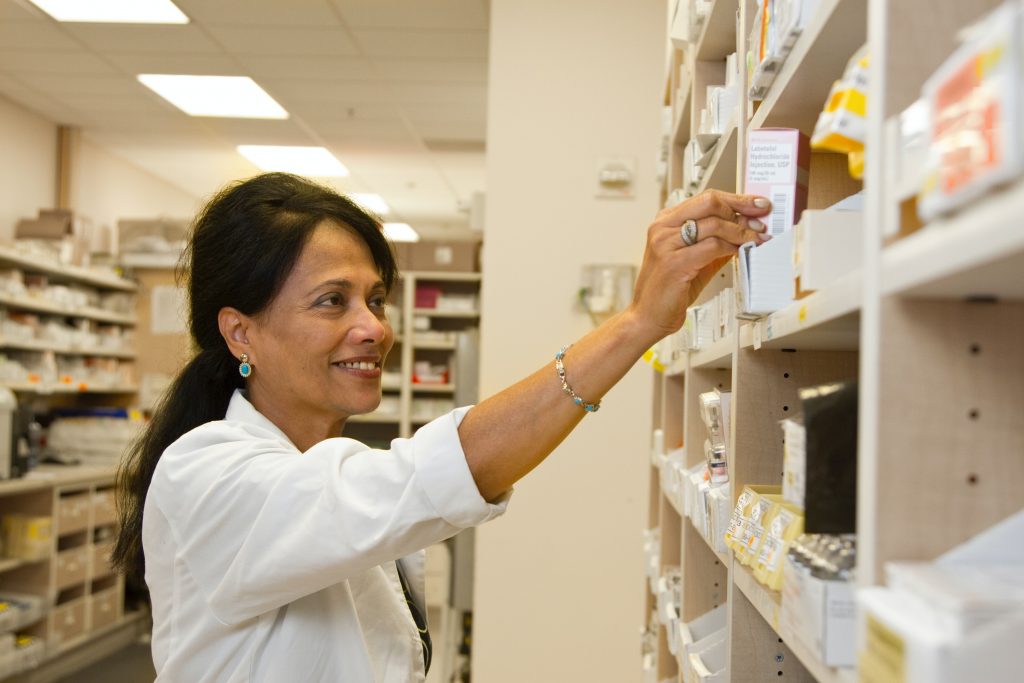 If you're interested in becoming a pharmacy technician, we've got good news: this guide contains everything you need to start your journey toward a more rewarding career. You'll find five requirements to become a pharmacy tech, with in-depth explanations of each. 
So, why wait? Finish this guide, and you'll be on your way to becoming a pharmacy technician in no time. Read on! 
A High School Diploma Or Equivalent 
Before you can earn a pharmacy technician certification or associate's degree, you need to have a high school diploma or equivalent. Most colleges and higher education institutions require this as a bare minimum to enroll. 
If you didn't graduate high school, it's time to finish your early education and move on to bigger and better things. There are thousands of GED and high school equivalency programs available online that can meet your scheduling and budgeting needs. Don't let the fear of the unknown stop you from improving your life. You can graduate, earn your degree, and improve your life in less than three years. 
Did you know that college graduates can make up to $30,000 more per year than non-graduates? That in itself is enough to get anyone motivated. After all, who wouldn't want $30k extra per year in their bank account? 
Pharmacy Tech School 
Once you've acquired your GED or high school diploma, you'll want to find a pharmacy technician training program to enroll in. Luckily, there are plenty of options available, from large universities to tech schools and even online programs. Online programs offer a certain level of flexibility and convenience, and you'll still get the required hands-on training in most cases. 
You'll need to complete your pharmacy tech program and earn either a certification (which takes less time) or an associate's degree. The degree usually takes around 18-24 months, but there are fast-track programs available. On the other end of the spectrum, there are work-at-your-own-pace programs as well, which allow you to complete the coursework whenever you can. 
Be careful with these programs, however, as the ability to work on your classes when you want to increases the chances that you won't finish at all. It's all too easy to say "I'll work on that tomorrow" and never get to it! A strict schedule is the best way to ensure you'll complete your education.  
Pass The Pharmacy Technician Certification Exam 
The PTCB, or Pharmacy Technician Certification Board, provides an exam that allows aspiring pharmacy technicians to earn their certification. You'll take a written exam with multiple-choice questions, and you'll get preliminary results immediately.  
There are some prerequisites to taking the exam, as per the PTCB's website, which are: 
Completion of a PTCB-Recognized Education/Training Program or equivalent work experience
Full disclosure of all criminal and State Board of Pharmacy registration or licensure actions
Compliance with all applicable PTCB Certification policies
Once you've completed your training program, you can pay the exam fee of $129 and apply to take your exam directly. You're one step closer to becoming a pharmacy technician; now, all you have to do is study, study, study! 
Acquire Hands-On Training
Hands-on training is a necessary component of your education, and most programs will provide an opportunity to obtain your training hours in a pharmacy setting. Some schools are partnered with major retail pharmacies, others with mail-order or hospital pharmacies. Either way, each state has its own requirements regarding the number of training hours you need before you can be certified. 
 The training will help you better understand what you've learned in class, as well as give you a more accurate picture of what working in a pharmacy might be like. You'll work directly under the pharmacist, performing the same duties you would be otherwise if you were already employed. 
Compassion, Attention To Detail, and Patience 
We've covered all of the necessary practical steps of becoming a pharmacy tech, but what kind of person succeeds in such a job? Your personality can actually make a huge difference in your experience as a pharmacy technician. 
Dealing with medications, insurance forms, and the general public requires three very important personality traits: compassion, attention to detail, and patience. Compassion will help you understand what a difference you're making in the world, your attention to detail will prevent critical mistakes, and your patience will help you deal with difficult patients/customers, as well as improve your attention to detail.