In a world filled with smartphones, you may have noticed that most kids do not wear wristwatches. As a parent you want the best for your kid, you want them to be active, creative, and fit to their ultimate potential. 
However, most of the time, a smartphone is a distraction. Don't get me wrong, a smartphone has made our lives easier as it offers multiple positive features, however, a watch can shape your child's character as it builds life principles.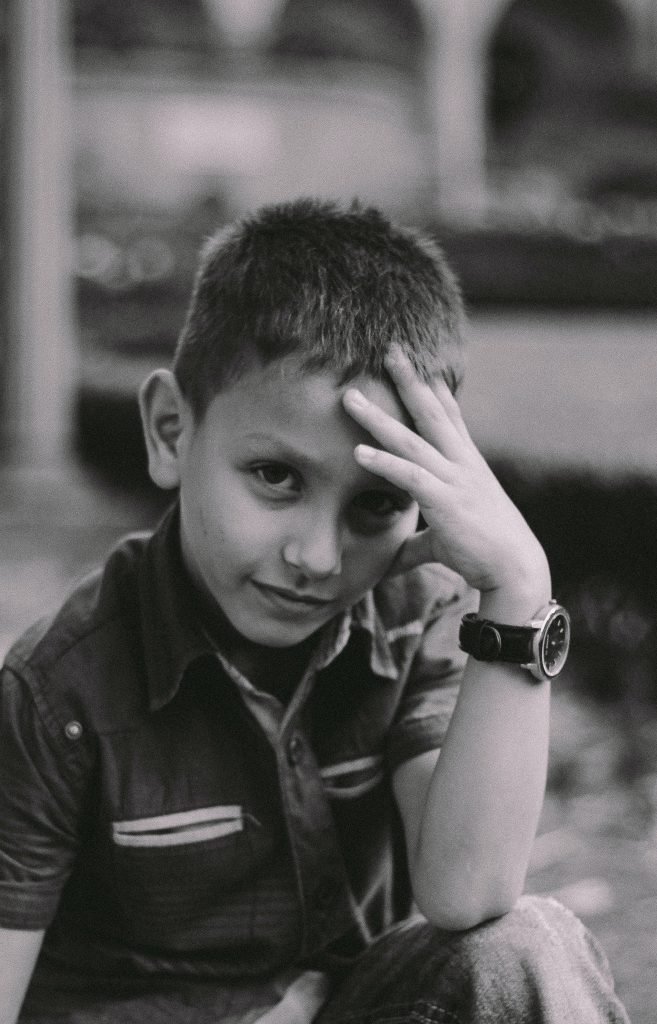 As much as a wrist can impact your lifestyle, it can do the same for your kid. Today there are several types of timepieces that not only tell the time but offer different features such as divers, pilot, racing, field, and so on. When you wear these watches you can teach your kids about the importance and how to read them. 
When you teach your kids to use a traditional watch, they will learn to understand time in a different way. Let us explore the different reasons:
Relation with Time 
Having a good relationship with time from an early age will surely benefit their future. When you teach your kids to read time and understand the value of it they will learn to prioritize and plan their daily activities. They also get a sense of responsibility and punctuality which will help them in every area of their life. 
Learning to manage time can be exciting for your kid as you can teach them to limit their time on activities throughout the day. While a smartphone does tell the time as well but it is much more convenient when telling the time on your wrist. 
Responsibility 
Having a sense of responsibility can go a long way in life. Learning to keep track of time and discipline yourself is a very important life principle. No matter where you reach in life the way you behave will reflect on your character and personality. 
When you teach your kids about responsibility, they will not only manage their tasks, chores, or activities better but also respect others' schedules too. As they grow old and get a job, it will make them more trustworthy and reliable.
Safety First
There are many different types of watches in the market but watches like digital or smartwatches can be very handy for parents to keep track of their kids. Smartwatches today are equipped with GPS trackers, heart rate monitors, and so on. Whether they are biking, walking, or playing in the park, you can keep a tab on their whereabouts.
Even on family adventures while trekking or hiking, in case they do get lost, you can find them easily. If you love adventures a good quality altimeter smartwatch is a great choice for you as a parent. Interested? See a list of top ABC/Altimeter watches on superwatches.com
Reduce Distraction 
Whether it's your phone, TV, or tablet, screens are everywhere and they can be very addictive. Trusting your kid with a smartphone may or may not be a good choice as it is in this age they develop their attention span. A great way to reduce this distraction is by introducing them to wrist watches and the importance of having a watch. 
It is a great way to reduce their screen time and allow them to learn and focus on more creative things. And if you are interested in getting them a smartwatch, you will find many smartwatches for kids that block the internet and social media. Because of this they will less likely fidget with their watch during class and concentrate on their studies. 
Fashion Expression
As much as watches are a great companion to improve your kids lifestyle and teach values of life. It is also a great confidence booster as it comes in many shapes, sizes, colors, and even designs. From digital to analog, the type of watches can be a great fashion expression as you can match with their shoes or clothes. 
No matter where your child goes, they can pair up with some real stylish and good-looking watches that make them stand out from the crowd. It also offers a great opportunity to learn math skills, count time, and look cool at the same time. So if they are reluctant to wear a watch, you can encourage them to wear it as a fashion accessory and watch them love wearing wrist watches. 
Conclusion 
These are just 5 amazing reasons why you should encourage your kids to wear watches. With plenty of watches available in the market that are cheap, expensive or anywhere in between. Just make sure they offer everything you need that builds character and responsibility. If you are looking at a cheap one you may wonder if they are worth the cost, definitely yes, read this to know more. 
While focusing on your child's growth is important as a parent you are a perfect example to show them how to use watches. The first step is by wearing one. So if you are looking for some of the most trending smartwatches, look at these buying guides for several watches and brands.