Do you wake up every day sneezing and coughing…? Are you perpetually popping on ginger filled Longines to feel better from your scratchy throat? Well, much to a surprise, it's because of your dirty upholstery.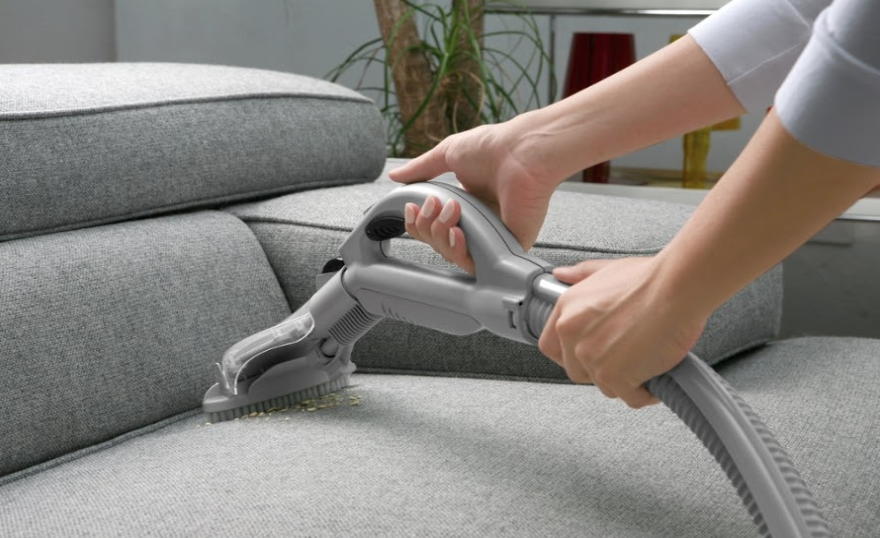 However, is there a permanent solution to it? You bet there is.
Everything needs a deep purge, from your luxurious Chester leather sofa to a sumptuous and delicate lounge. Pet hair and dander or marks and dirt can lodge themselves in the fabrics of your furniture. Even though regular cleaning can remove the surface dirt and grime, it cannot exclude the dirt within the fabric that is hidden in the deep crevices. 
When you have pets or kids, the turmoil on furniture is even more grave. That being said, let's find out the reasons you need upholstery cleaning
No Germ Attacks 
Pieces of furniture, like a couch or a sofa, are the one place everyone spends quality time in. Watching tv, playing indoor games, spending time with friends are all done sitting on the couch. When an area has such an excessive amount of footfall, it attracts dust, grime, oils, food and even sweat! The only solution is to opt for a deep clean, and there are various upholstery cleaner for sale, but we would recommend you to go to professionals who can do the job effectively. 
Jazz The Appearance
If you wonder why your new ivory couch looks grey and old, it is probably time to call the cleaning company. Prolonged exposure to dust and grime can turn them into challenging stains. Even though these stains may be cleansed at any moment, they can leave a lasting imprint that takes the focus away from the furniture's previous flawless appearance. Deep cleaning upholstery will bring back your pristine ivory couch to all its glory.
Boost Air Quality
Dust and pollen are unavoidable, and overtime it collects in your couches and sofas, and anytime someone sits on the furniture, it stirs up the dust particles into the air. Imagine yourself like a bat beating a carpet, and you see dust rummaging out of it. The same formula works here, except you cannot see the dust and grime because of its less quantity, but it is there. This dust, when left uncleaned, can cause respiratory illness like asthma. Professional cleaning eliminates these pollutants and impurities from the atmosphere, allowing you and your family to breathe easier.
Saves Money
If you do not get your upholstery cleaned professionally over time, it narrows the lifespan of your furniture. Regular upkeep helps furniture live longer, which means you won't have to worry about replacing it as often. Therefore, it saves you precious moolah in the long run. 
Soft Upholstery
Over time, because of the settlement of dust in the fabric of your couches, the upholstery can be itchy and uncomfortable to sit on. This is because the dust gets between the fabric and damages it from within. With the help of professionals, you can dislodge the deep-rooted dust and grime, which will make your fabrics feel better and softer to the touch. You will end up with comfortable, soft, and luscious upholstery that is a dream to sit on after a long day of work. 
Final Word
Although professional upholstery cleaning may sound fancy and unnecessary now but over time, it will help in the maintenance of your furniture. It will help in the upkeep of your house in the appearance, aesthetics and health front. It's critical to get extensive yet delicate upholstery cleaning from a reputable specialist if you want to preserve your furniture in good shape. 
If you are convinced and are excited about your next cleaning session. Drop-in a neat comment!