Your child may seem hesitant in a number of things so you may wonder about their performance in and out of school. Their hesitancy could be due to undetected vision problems. Take your child to an optometrist who will recognize the signs that your child may well have eye- and vision problems. You need to face up to the fact that your kid may well need to wear glasses and we look at things to consider when buying glasses for them.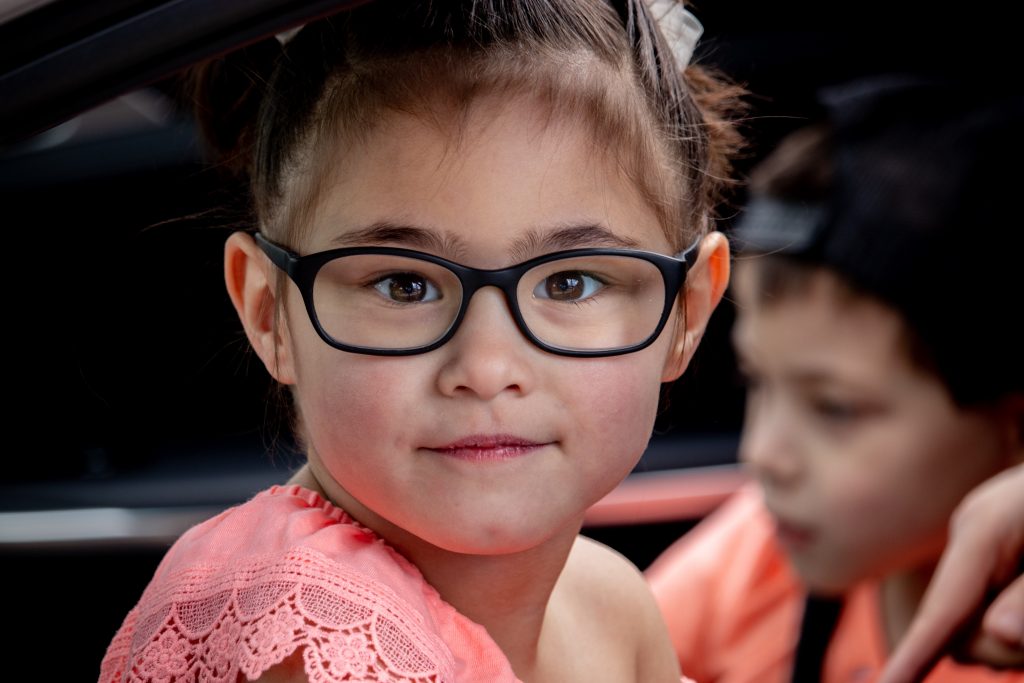 First, have your child's eyes tested
You may think that glasses will be a hindrance for your child, but there are cool glasses for kids and there are also unbreakable glasses for kids. It may well be that your child failed an eye test at school and now it's your responsibility to get your child to an optometrist.
The eye doctor will provide a comprehensive eye exam and follow up with an eye test every year. Your child's ophthalmologist can detect your son or daughter's need for glasses through the eye exam and ultimately arrive at an accurate prescription for them.
You don't have to wait weeks for glasses
Kids who wear glasses will need a regular eye exam every year. This is because as they grow, so can their vision change. The eye doctor will be able to see any health concerns that you as a parent may not be able to spot. A simple eye exam can positively affect the life of a child battling to see. Fast glasses for kids mean that your child doesn't have to suffer by not being able to see for another few weeks.
The glasses can be available to you in 24 hours. The entire buying-kids- glasses-online can be less intimidating for you and your child than visiting a glasses store. The glasses are always super trendy, lightweight, and stylish and they come with an anti-scratch coating to protect lenses. What's not to like about such a stress-free shopping experience?
Consider unbreakable glasses
The ophthalmologist will then advise parents whether there is a need for glasses or whether the condition can be monitored. Buying indestructible glasses for your child may have been difficult long ago, but it's no longer the case. 
Even teeny weeny toddlers sometimes have to wear glasses, and the best optometrist has a fantastic range of glasses for children of all ages. They know that kids are constantly running around and playing and they have come up with a great assortment of tough glasses that suit active kids. 
Make wearing glasses a positive experience
Even if you are a bit disappointed that your child has to wear glasses, be positive about it. Tell your child that you will be getting stylish glasses that will make everything a lot brighter and clearer. Getting a good frame fit by an experienced optician will be most important. 
You can explain to your child how together you're going to be eating servings of omega-3 rich fish as you already know that fish oils reduce the oxidative stress that can create cellular imbalances in the macula. Maybe it's also time to buy a supplement for your child to ensure that they're getting all the nutrients they need for eye health. 
Factor in your child's lifestyle
As parents, you want your kids to thrive and you want to find the right pair of prescription eyeglasses for them. There are always a few things to look out for. Take into account the age of your child and their particular eye condition. You have to think about the kind of activities your child is participating in. 
If, for instance, your child watches a lot of TV or spends a considerable amount of time in front of the computer, you might want to consider lenses with blue light protection to reduce the harmful effects of blue light. Then again, if your child is sporty and spends a lot of time outdoors, consider glasses with UV protection to protect your child's young eyes when outdoors. 
The bottom line
Selecting glasses for kids depends on what their vision needs are and will depend a lot on their age and what they do every day. One thing is sure, modern glasses for kids are made for their very unique needs and to very ably assist with any vision problems they have. 
Nobody's eyes are the same and everyone, even in the same family, has different needs when it comes to wearing glasses. Glasses for adults and kids are no longer boringly functional, but they can be fun and trendy, almost like a fashion accessory. If your child will be wearing their glasses all day, the idea is to make sure that they are stylish and comfortable, for your child's sake.