5 Great Winter Decorating Ideas
Winter is one of the prime times for updating your decor, and especially in those cold and dreary months, a change of (indoor) scenery can help lift everyone's spirits! And contrary to common thought, winter decorating doesn't need to hit your wallet hard: there are plenty of great winter decorating ideas which only use materials you're likely to have on-hand. Besides, getting the house ready for the holidays is half the fun of the season!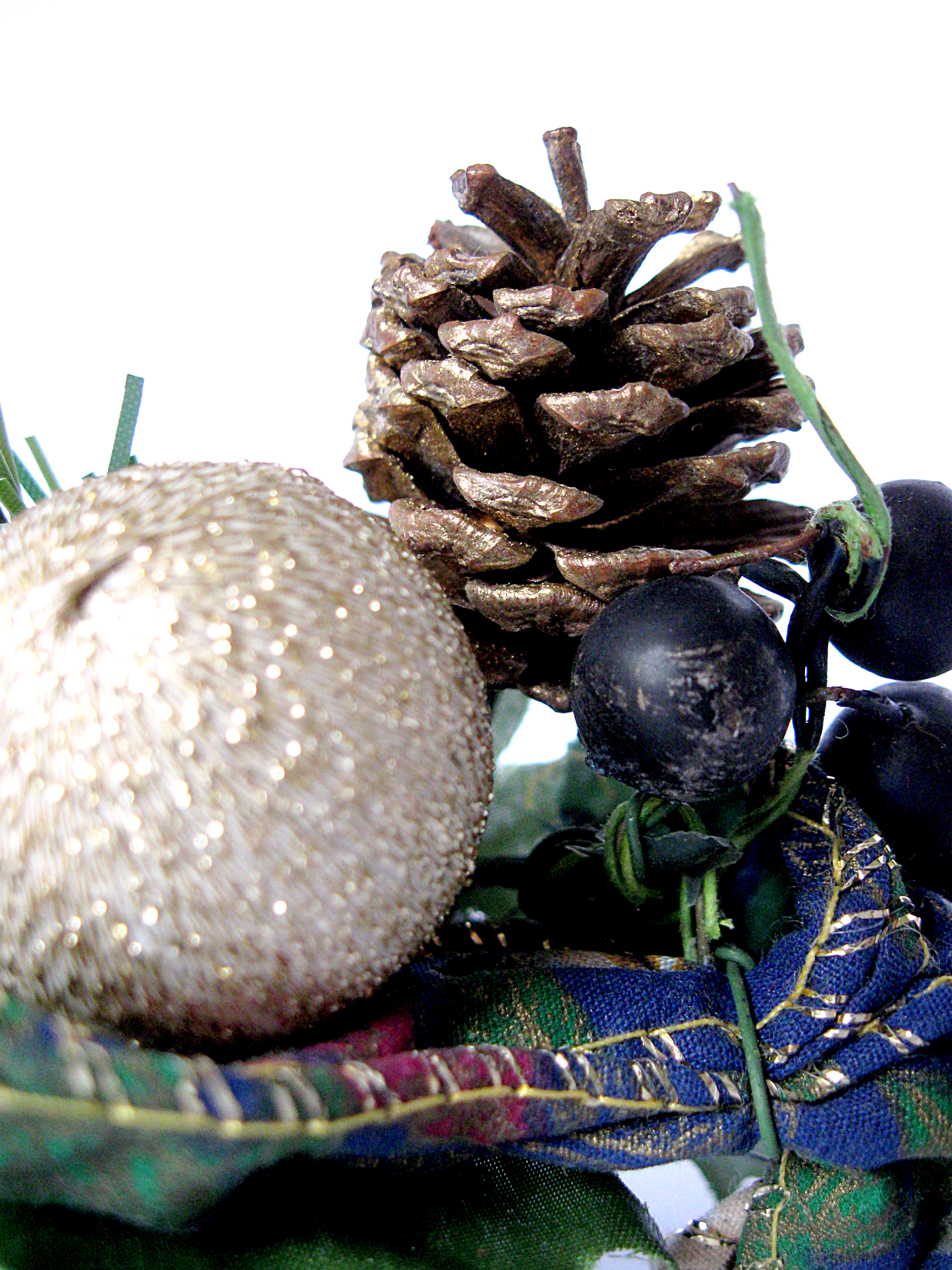 Winter Decorating For Condos and Apartments
Often landlords have to be consulted about adding holes to walls for hangings, or for other larger decorating ideas; and because of this, a notable amount of apartment dwellers shy away from decorating. We're here with great news! With the right accessories a dash of creativity, you can spruce up even the smallest living space in a dramatic way.
Cute patterned wall-clings can add visual interest to any wall, are relatively inexpensive these days, and don't cause any damage to the walls they lay on. They can be found in dozens of winter-appropriate patterns, and might be anything from seasonal sayings, holiday visuals (like garlands or Christmas trees), snowflakes, or birch tree trunks.
White holiday lights can be strung over windows or doorways for a beautiful effect made without the need for hammering a single nail. Small cuttings of birch, pine, or cedar can be put in clear mason jars to bring in a refreshing scent and some of the season's greenery.
Holiday Decorating On a Budget
Reds and greens bring the holidays to mind, and it's easy to add strategic spots of them in any room: even when decorating for the holidays on a budget! Painting old wine bottles in matte green and red paint can make for cute vases for spruce or pine clippings, and cheap boxes of bulk candy canes can be used for dozens of clever arrangements.
Discount large satin bows can crown photos on walls, making each look like an adorable present, and cheap ornaments (or old ones you don't want to reuse) can make for great vase or mason jar filler.
Pick a Palette
One of the most important tenets of good decorating is to pick a palette and stick with it, giving your decor a sense of unity! If you're looking for a holiday theme, opt for reds, golds, and greens. If you want to refresh a space for winter and make it seem larger, opt for pale whites, creams, and blues. Want a cozy welcome from the outdoors? Go warm and rustic with reds, umbers, and browns.
You can look around your home to pull out unused items which match your color palette to be used in decorating, and throw pillow covers can quickly transform your furniture to match.
Making Your Home Feel Cozy
Coming inside from the wintry chill can feel all the better when your living space is arranged to feel cozy! Pull out comfortable, plush rugs to help warm up cold floors, and bring out a surplus of throw blankets. Increase the sense of warmth by using runners and other fabrics on coffee and side tables. You can even use old scarves as tie-backs for drapes or arranged beautifully on decor hooks around the home.
Bringing the Outdoors In
If you love the outdoors or want to shoot for a rustic look, bring in birch segments to act as candle pillars, or set clippings of evergreens into vases and mason jars. Seasonal wreaths can be hung indoors as well as out, though fake ones may make less mess! Acorns and pine cones can make great bowl and vase fillers, and well-placed holly sprigs can brighten up any surface.
Keeping Your Decor Fresh In Every Season
These have been just a few great ways to decorate for winter that bring warmth and a refreshed sense of design into any home. When in doubt, keep things elegant and simple by not crowding surfaces in a home with decor items, and making sure there's plenty of space to maneuver in every room if friends and family will be visiting over the holidays. Decor items should always be above hip height, to avoid becoming toys for small children and pets, and colored and patterned items can help hide any stains that holiday guests might accidentally make.