Looking for the ultimate winter vacation for your family? Heading to a ski resort is the answer! Nothing beats heading out into snowy mountains, spending fun days on the slopes and cosy evenings between your warm cabin and a lively ski village.  
The world is full of amazing ski resorts and destinations that will be sure to provide an unforgettable experience. This is the kind of holiday that the whole family will enjoy. Sound good? Check out some of these amazing family ski holidays to book now.  
Reberty 2000, Les 3 Vallees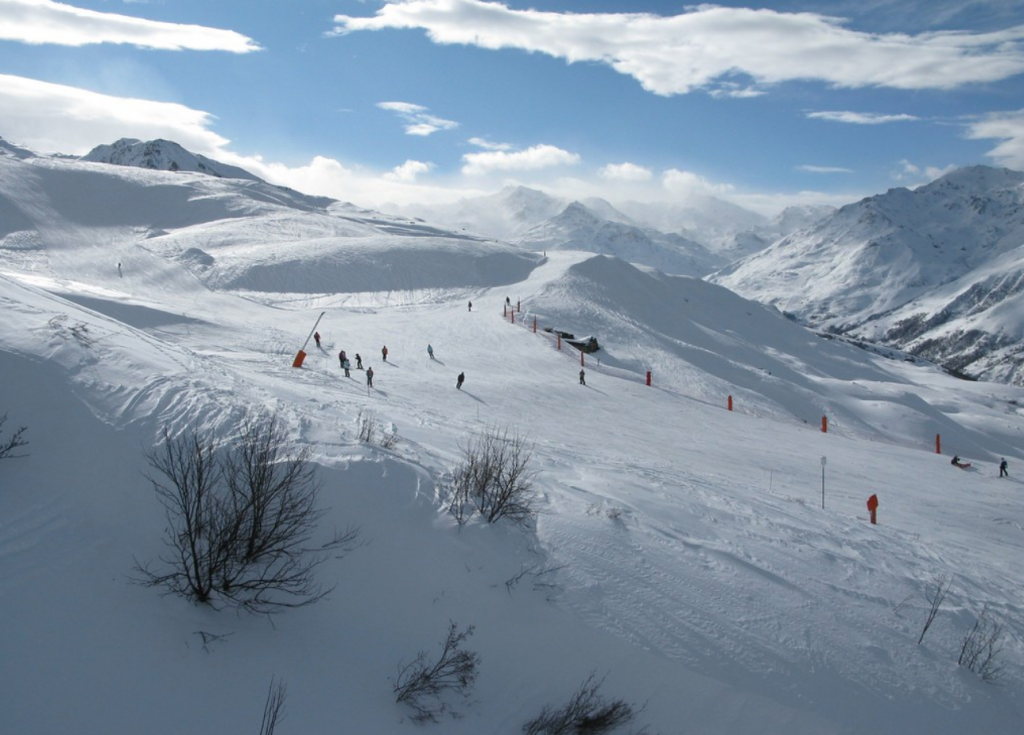 Located along the slopes of Les Menuires in France's Les 3 Vallees, this resort offers one of the most magnificent locations. Reberty 2000 is a popular choice for a family holiday, as there are so many convenient facilities found here. You can enjoy the world-class skiing and jaw-dropping views, while all amenities and entertainment can be found right there at the resort.  
Let's go back to those jaw-dropping views for a moment. Wherever you stand, you will be surrounded by shining white snowy mountains. There is natural beauty as far as the eye can see – allowing you to enjoy a real breath of fresh air.  
The high altitude skiing available from Reberty 2000 can suit all kinds of skill and experience levels. You can easily access the many ski resorts and routes available around Les 3 Vallees. This region has a vast amount of slopes on offer – allowing you to explore all kinds of different options.  
The chalets at this resort are really comfortable and well-equipped. This is one of the most affordable and family-oriented ski resorts in the area. Beyond just skiing, there are plenty of other fun snow activities available here. These include snow mountain biking, tobogganing, paragliding, and plenty more.  
If you are looking to visit one of the most incredible high-altitude French ski areas with the whole family, then Reberty 2000 is a resort that comes highly recommended.  
Morzine, Portes du Soleil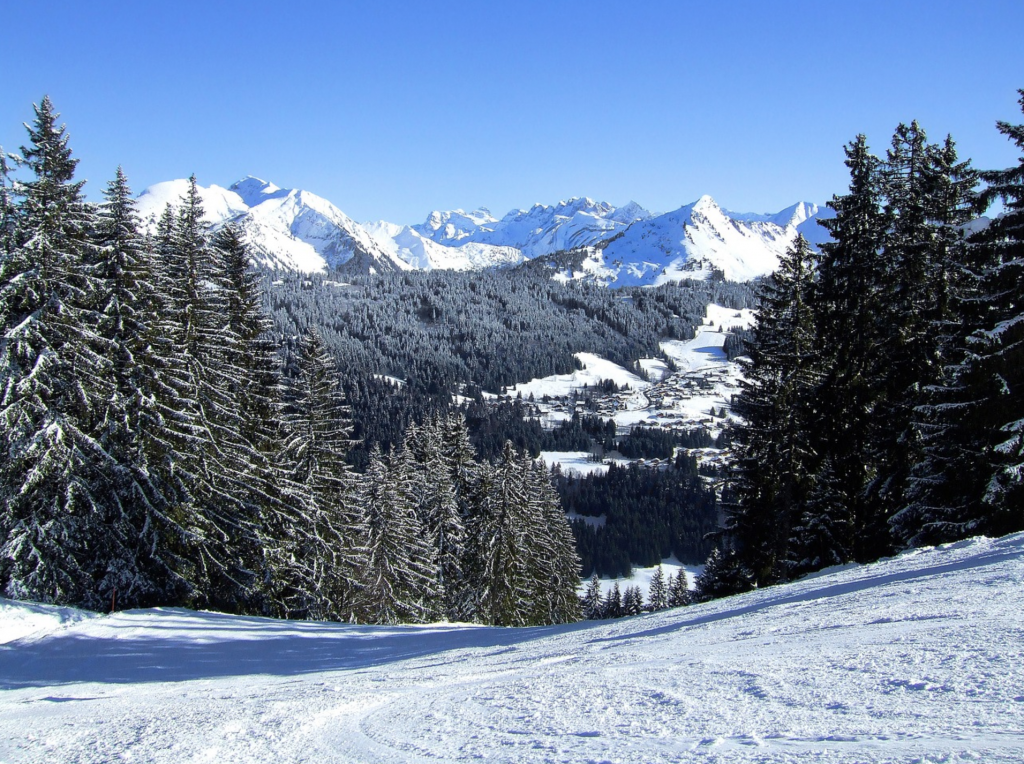 Morzine, located in the Portes du Soleil ski region of France, is one of the most accessible and family-friendly resorts out there. This beautiful region is close to the Swiss border. It's easy to reach from Geneva, as well as from the UK.  
 Morzine is a pretty large resort, so there are plenty of different ski options available. You can take the Super Morzine lift up to Avoriaz, and access a massive range of slopes. There are about 200 ski lifts around the Morzine resort, offering plenty of ski slopes for different experience levels. This is such a fun place to explore and discover the beautiful landscapes and surrounding area.  
 The resort itself is focused around providing a great experience for all ages. Besides the world-class skiing, there is an amazing ice rink, a bowling alley, a cinema, a swimming pool, and a complete fitness centre. You can even enjoy some dog sledding, snowshoeing, or night sledding here.  
 There is a range of fantastic chalets here to suit all kinds of different people and families. With some brilliant restaurants and a really lively bar scene at night, Morzine is the kind of resort that everyone can enjoy!  
 

Plagne 1800, Paradiski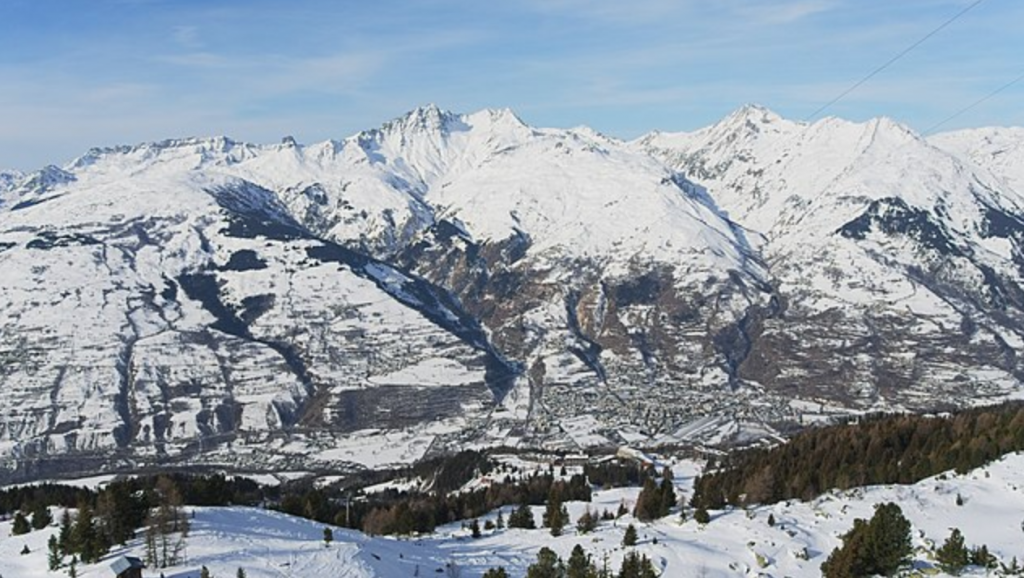 Wikimedia 
The Paradiski area of the French Alps consists of a central hub (the purpose-built Plagne Center), with a number of small satellite resorts linking around it. Plagne 1800 is one of these small, peaceful resorts – and it is certainly one of the most beautiful places to enjoy the region.  
 Any family ski holiday here will certainly be loaded with fun activities. There is plenty on offer at Plagne 1800 – including Olympic bobsledding, snowshoeing, paragliding, electric snowmobiling, a spa, swimming pool and more. There are also many amazing restaurants found around here. Some restaurants are in the Plagne 1800 resort, while others are easily accessible via bus.  
 In terms of skiing, anyone will be happy at Plagne 1800. With four pistes, you can easily access the many slopes and resorts of the surrounding mountains. The Paradiski area is vast – offering plenty of different routes and places to explore. People with all levels of experience can enjoy this place.  
 With unbeatable views of Mont Blanc and pretty pine tree surroundings, the Tarentaise region (where Plagne 1800 is found) is one of the most stunning places to enjoy a ski holiday in France. This resort is peaceful and quiet, while still offering plenty of fun activities and amenities. This is the ideal family destination.  
Les Bruyeres, Les 3 Vallees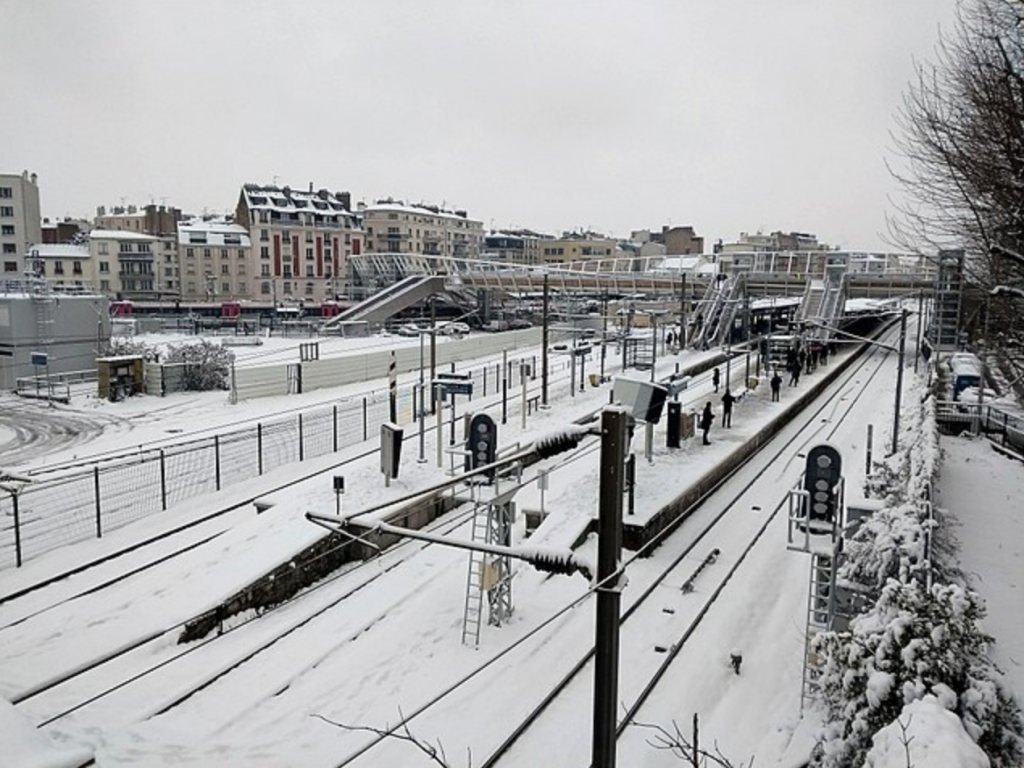 Les 3 Vallees area is one of the most exciting places to base your French ski holiday. The Les Bruyeres resort, located a short distance below Reberty 2000, offers quality high-altitude skiing and plenty of great amenities.  
 This ski resort is an ideal base for absolutely any kind of skier, as this is one of the most well-linked ski areas (with loads of different slopes available). You can choose between two different pass options here. These are the Les Menuires/St Martin (160km of pistes and 37 ski lifts), and 3 Valleys (600km of pistes and 180 ski lifts).  
 The 3 Vallees region is one of the most well-loved destinations for skiing and snowboarding. However, even if you are not that much of an avid skier, there is still plenty to do at Les Bruyeres. From child-friendly activities, quality restaurants toboggan runs, and more, this is a resort that the whole family can enjoy. There are some brilliant chalets here for a comfortable and unforgettable holiday.  
Belle Plagne, Paradiski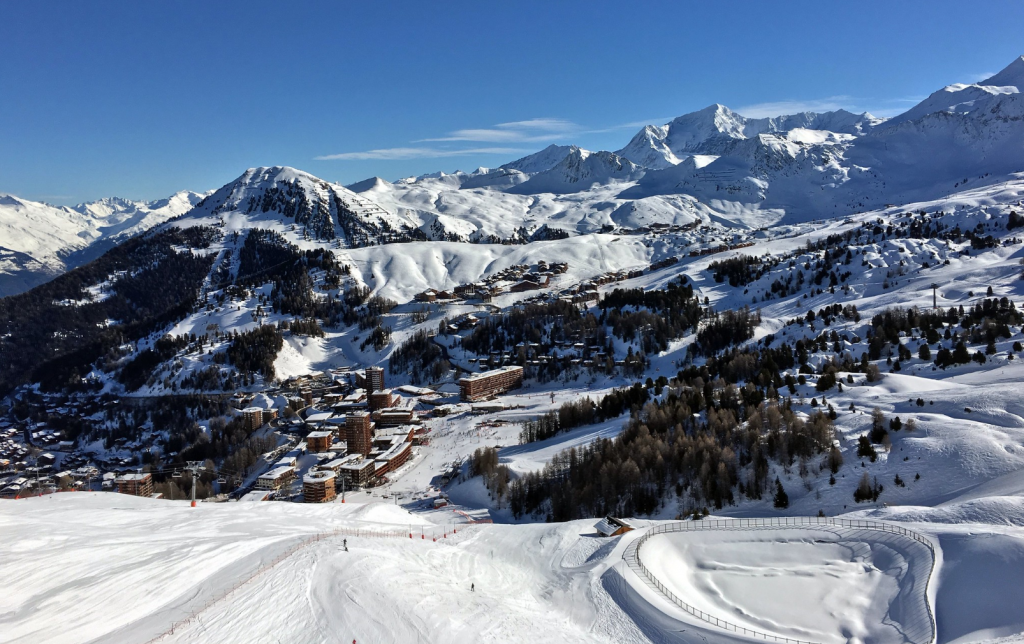 Located just above Plagne 1800, Belle Plagne is another wonderful family-friendly resort in the Paradiski area. Beyond the brilliant skiing, the pedestrianized village centre is quiet, charming, and ideal for families to walk around. A great feature of this area is that you can easily travel between the different Paradiski resorts by bus, to enjoy the many different activities and facilities around the region.  
 There are 425km of pistes around here – offering plenty of skiing opportunities for all skill and experience levels. Between the stunning views, world-class skiing, comfortable chalets, and family-friendly activities – this is undoubtedly one of the best locations for a snowy holiday.  
 Conclusion 
It's time to pack your favorite pair of skis and hit the slopes! This is the kind of holiday that all ages can truly enjoy. Visiting any one of these winter destinations will be sure to provide one of the greatest family experiences. 
Whether you are an avid skier, love the outdoors, or just want to join a fun snowy hub, then be sure to check out these resorts. With all of the different activities, restaurants, bars, and facilities available between them – they will be sure to offer an unforgettable experience.