Moving is never easy. That being said, you can put this process to good use to reduce the amount of stuff that has built up in your house. If you can possibly make a map of the place you're moving to, you can create a plan for what will go where. When downsizing, knowing what will fit is critical.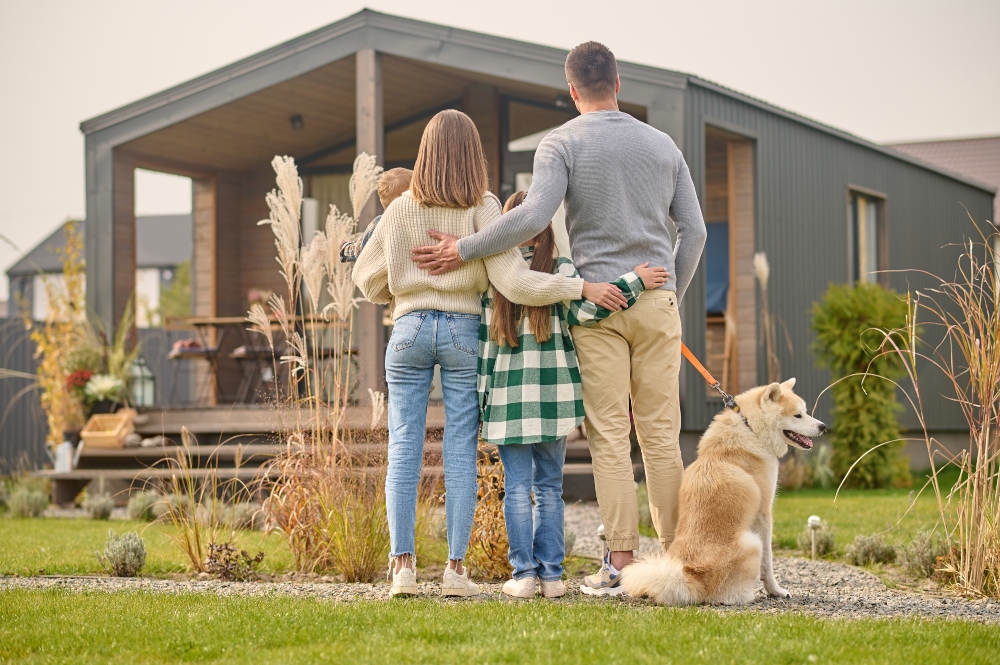 Do A No Spend To De-Clutter 
No-spend recommendations are all the rage for helping your budget, but they can also make your move much simpler. As soon as you start thinking about moving, go through your cupboards and do your best to use up 
canned goods

 

personal care items

 

frozen foods

 
The goal is to not load boxes of stock up and save products to carry to the next house. If you're moving on your own, space will be at a premium. If you're paying movers, the extra weight will cost more. Try to burn through your stash of stored goods before you relocate. 
This includes clothing and toys or tools. If you know you'll need an ordinary tool to work on your new house, purchase it when you arrive. Don't spend extra on DIY tools and supplies unless you find a private buyer that is a remarkable deal. 
Another good option is to move in batches when you visit your new location to take care of leasing or purchase paperwork. If you're moving to a new job and need to travel for a meeting, setting up a storage unit in your new city and dropping off some items there each time you travel to your new city can lighten the load on the day of the big move. 
Donate As You Sort 
Work your way through all your possessions as you pack. Enter each room with a black bag for trash and work your way around the space counter-clockwise to pick up everything that isn't fit to donate. 
Next, get a white trash bag for donation items and a box for items you're taking with you. Sort your possessions; if it doesn't fit right now, consider donating them. If you never wear it because you have something similar that fits you better, give it to someone who needs it. If you avoid a garment because it has to be ironed, donate it to a craft group looking for cotton. 
If you prefer to keep things on hangers and are moving your own possessions, use another white bag to cover 10 hangers at a time. Poke a small hole in the bag and loop it over the hooks. Use a heavy-duty rubber band or a small Bungie to tie the hooks together immediately. Tighten the drawstring on the bottom of the bag on moving day so your garments don't get dirty.  
It may be tempting to try to sell items on social media. If you have high-end or designer pieces, it may be worth the time to list the item. However, be aware that you will have to manage the inventory of anything you list. When you're moving, this type of saving and sorting can be confusing. 
Empty The Linen Cabinet And Wrap Fragile Items 
Don't pay for bubble wrap or a custom crating service unless it's both precious and rare. Instead, dump all your linens on the sofa and take each piece of artwork off the wall. Carefully dust the artwork and the glass with a soft cloth, then wrap it in a bedsheet or a towel. 
Use large, heavy-duty boxes for your artwork. If you have several pieces of a similar size, layer a long sheet or a beach towel between several pieces. Settle them in the box face-to-face and back-to-back so you can avoid damaging the glass with a piece of hanging wire. 
If you do have something quite fragile, consider packing it with a comforter. In such a case, make sure to mark it with brightly colored tape so it's the last thing on the moving truck and the first thing off of it. 
Don't forget your kitchen towels! Wrap up knives in kitchen towels to keep them from banging into each other and dulling their edges. Load your non-stick pans with a kitchen towel before settling the lid back on it, upside down, to protect them from getting scraped up. 
Move Vehicles Full 
If you're managing your own move and you have more than 2 drivers, consider loading up all the family vehicles. Put electronics in the sedan, heavy items in the SUV, and the children in the minivan. If you have a child who is old enough to drive, put them behind the wheel of the vehicle that they normally drive. 
Of course, if you have a vehicle that is a collector's item or is too small to carry anything, you'll need to ship it. It may also make sense to use a motorcycle shipping service for single-person vehicles. 
Check out the price of renting a small moving truck for the biggest pieces. Your SUV probably can't carry the sofa, but a 6 x 12 moving truck can. When planning to move furniture, be sure you also check out the possibility of getting large items sent out for cleaning or reupholstery. If you haven't moved too far, the fee to get your updated and freshly cleaned furniture delivered to your new home may well be worth the cost. 
Never Move an Empty Microwave 
Unless your microwave is mounted, it's a box that will hold things. Load it with your spices, with plastic food storage containers, and with kitchen linens. Make sure you loop the cord up over the unit and tape the plug down so you don't trip over it when carrying it to the truck. 
Your family move can be a wonderful time to clear out things that no longer suit your clan. If you have a teen driver who can help out, putting all the family vehicles to good use in the move can save a lot of cash. For those who aren't moving more than a few hours away, multiple trips may actually be cheaper than hiring a truck.