The Carol Burnett Show | The Lost Episodes on DVD
Sample received. All opinions are my own.
I'm a true fan of vintage television shows. From classics like I Love Lucy, The Golden Girls, The Andy Griffith Show and many more, I can't get enough of the reruns when they air on TV late at night. If I'm being absolutely honest I'd even admit that I have a few seasons of a couple of classics on DVD; yes, I really do love them that much! In today's society, our television sets are filled with wildly inappropriate, graphic and violent television shows that, let's face it, aren't that original but the beauty of old classics is that they didn't have to be crude or bloody to get good ratings and the entire family could enjoy them.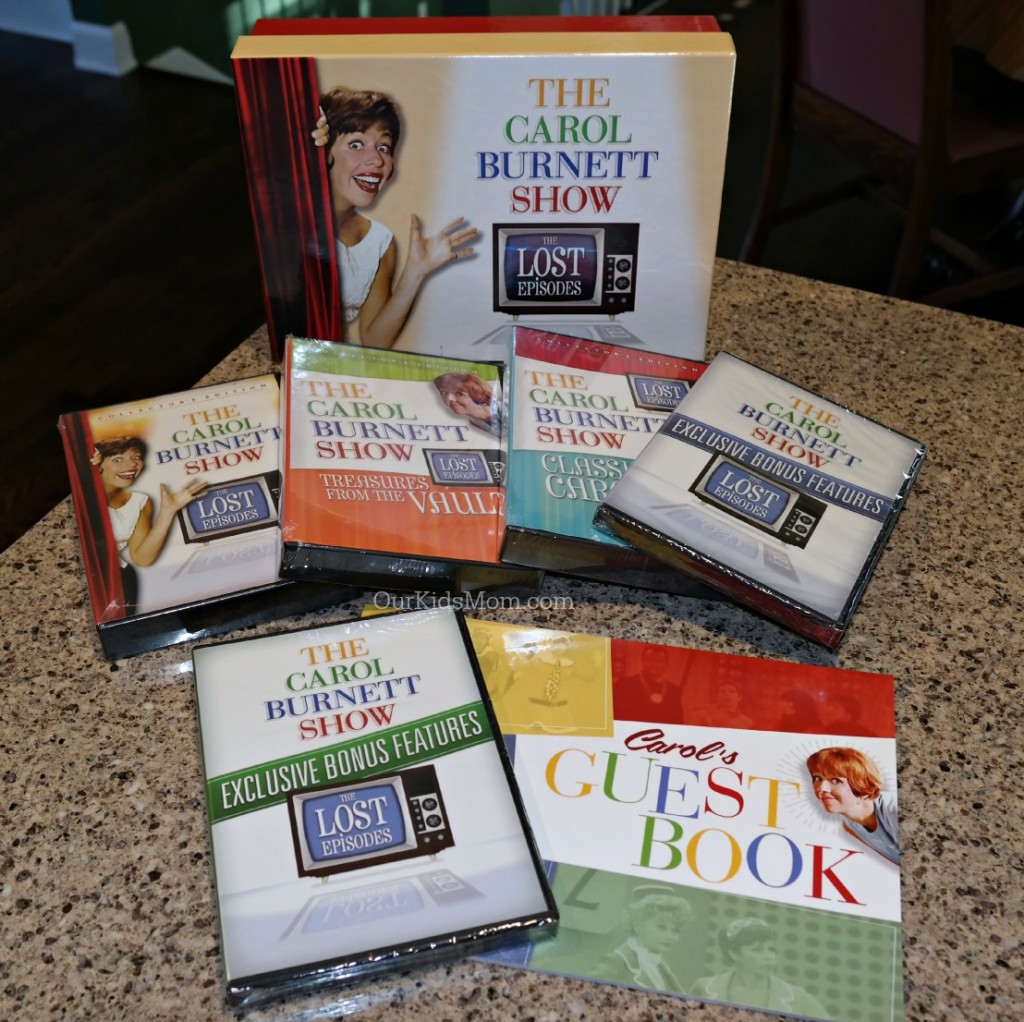 First aired in 1967 and successfully running for 11 years, the Carol Burnett Show won 25 emmy awards, 8 Golden Globe awards and 3 People's Choice awards. Done in one hour blocks, Carol Burnett hosted this wonderful, family friendly comedy with a supporting cast of members like Harvey Korman, Tim Conway and Vicki Lawrence. Special guest starts often included personalities such as that of Mama Cass from the Mama and Papa's, Joan Rivers, Jonathan Winters and singer Steve Lawrence.
Now, more than 40 years after they first aired, the Carol Burnett show is now available on a DVD collection that features 10 DVD's, 21 episodes and includes 11 hours of bonus materials. Fans of Carol Burnett will be able to see the first episode that was ever aired, for the first time since it's premier in 1967, as well as relive moments with all of their favorite guest starts that appeared on the show during its run time. The set also includes a special collectible 40 page Guest Book with autographs from Carol's guests, friends and fans, production photos and notes from Carol herself.
The 10 disc collection includes:
A backstage tour of Studio 33 where the show was filmed.
Exclusive interviews with Alan Alda, Julie Andrews, Tony Bennett and more.
Rare Carol TV Specials.
New produced featurettes.
Hilarious bonus sketches.
Never before seen bloopers and outtakes.
I was able to work with Time Life and received a copy of the Carol Burnett Show DVD Collection and couldn't have been more thrilled. With being unable to find any of the shows episodes anywhere since it first aired back in 1967, it was a joy to be able to watch these episodes again and share them with my family.