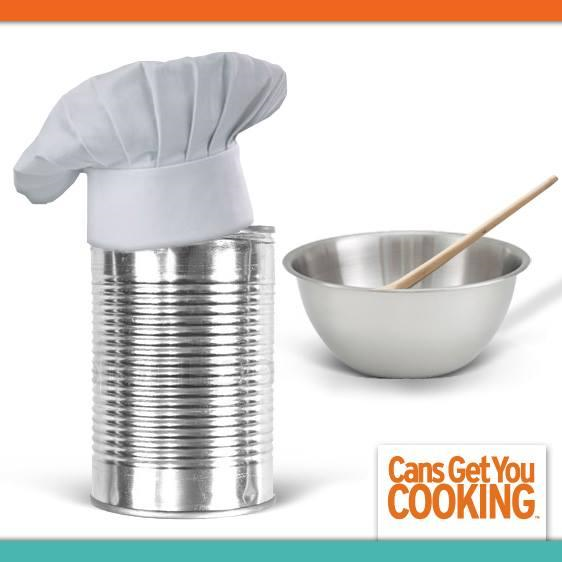 The start of a new school year means the return of carpools, homework, after-school activities, parent-teacher conferences and, ultimately, less time to think about dinner. But the good news is, with the help of the canned foods in your pantry – or your "Cantry" – you can make nutritious, homemade, A+ meals a reality any day of the week!  Like home canning, cans seals in foods nutrition, freshness and flavor. So your next wholesome meal is only a can – or two – away!
Join us for a Twitter party to get some delicious wonderful kid-tested and mom-approved recipes and helpful tips that will get you through the back-to-school season!
Interested in joining the fun, and learning how cans can get you cooking?
The Twitter party is happening on Tuesday, August 18 at 8 p.m. ET. Click here to RSVP or get more information.
Join in and follow along using the hashtag: #CansGetYouCooking
There will be prizes! Cans Get You Cooking prize packs: four will include a Cans Get You Cooking branded apron, tote bag, can strainer and $25 Visa gift card, and one gra
Hosts: @TheMotherhood, @TMChatHost, @CooperMunroe, @EmilyMcKhann
Special guest: @CansGetUCooking
My fellow co-hosts are:
Amee @realadvicegal
Carlee @athomemoma
Christine @Momslifesavers
Dawn @dawnchats
Heather @ourkidsmom
Lindsey @Lknerl
Lori @lomargie
Marisa @pennywisemama
Tiffany @Tiffanyblogs