Phone plans that cover the whole family offer an opportunity to make savings compared with having separate policies for every member of the household.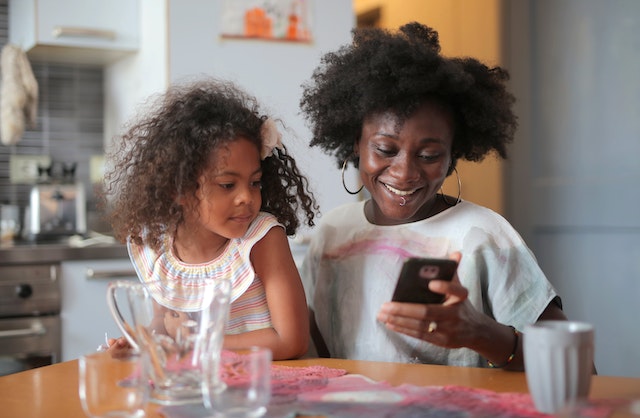 However, that doesn't mean that every package is suitable for every family, so here are some tips on what you should do to narrow down your options to just one perfect plan.
Know Your Needs: Identify Your Families Usage Habits
Before you start shopping for a family phone plan, it's important to consider the needs of everyone in your household.
How many people need phones? What kind of usage will they be doing? Do they primarily use their phones for talking or texting, or do they stream music and videos? Knowing these details will help you determine which plan is best suited for your family.
Consider how much data each person in the household is likely to use – some plans have unlimited data while others offer limited plans with a fixed amount. Harnessing a usage calculator is handy for working this out.
Also think about whether anyone needs international calling options or roaming features on their phone as this may affect the cost of your plan as well.
Lastly, make sure that all devices are compatible with the network provider's network coverage, and that there's sufficient availability in your area, before signing up for any contracts.
Compare Plans & Pricing: Weigh the Pros and Cons of Different Plans
Once you have an idea of your family's needs, it's time to start comparing different mobile plans. Look at all the features offered by each plan and consider which ones are most important for your family.
Pay attention to data limits, talk minutes, international calling options, and other features that may affect the cost of your plan. Consider contract length as well – is a one-year or two-year commitment more suitable for you?
Take some time to read through customer reviews and compare prices between different providers – some companies offer discounts if you sign up with them directly or switch from another provider.
Don't forget to check out any extra fees such as taxes or activation charges too. Be sure to pick a plan that balances affordability with meeting all of your family's needs.
Keep an Eye on Extras and Add-Ons: What Benefits Can You Get?
Many phone plans come with extra features or add-ons that can help you save money and get more out of your plan. For example, some providers give discounts for signing up multiple family members on the same plan, while others offer free streaming services.
Make sure you read through the fine print to find out what kind of benefits are available – it could be worth paying a bit extra for a plan with these inclusions.
Think About Phone Options: Does The Deal Include Devices?
Lastly, look into whether the family phone plans you are considering come with handsets included, or whether you'll be expected to provide the hardware yourself.
A SIM-only offer will usually be more affordable, and is a good option for any household that already has a host of compatible mobile phones on standby.
If you're starting from scratch or you're looking for an upgrade, it could be worth paying more for a bundle that has handsets as part of the monthly price.
There's also the consideration of a prepaid deal as opposed to one with a rolling monthly contract; this is a good way to manage spending and usage for little ones, so that they don't go overboard. It's also worth thinking about whether your kids should have a smartphone in the first place.
Conclusion
There's definitely a lot to weigh up when looking into family phone plans, but online comparison tools and customer reviews take a lot of the hassle out of the process, so get searching and you'll surely find the right bundle.