4 Tips for Making your Move Less Expensive
When faced with the need to move, this may induce a significant amount of anxiety for you. Studies show that one out of nine people moved from 2013-2014. The challenges of getting your precious belongings to a new place coupled with all the packing, boxing, and other tasks are sure to be stressful. The last thing you will want to do is pay too much for the entire process because this can put you in a financial bind. There are many things that must be completed when it comes to a move of any size.
However, with a bit of effort and a lot of budgeting, you can move without breaking the bank or having too much anxiety when doing so. For some extra reassurance you can also find several approximate moving cost calculators online. Being aware of tips to enable you to relocate on less money are sure to be ideal.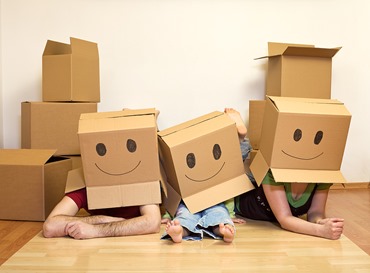 Get an estimate
One of the most valuable services you may use is a professional moving company to assist you. When you contact this company, you may be able to find ways to trim your overall expenses by learning things you can do yourself.
For instance, working to choose the smallest moving truck available can save you money. You may be able to obtain a discount by buying your starting materials from the company that assists you with your move. If not at least doing so will be extremely convenient for you in the long run.
It's ideal to get an estimated cost for your move to help you find ways you may be able to cut back on things. This will additionally allow you to be prepared for the costs you are faced to pay in advance and this is sure to alleviate some stress.
Plan ahead
Did you know that taking the time to think ahead as much as possible is sure to be one of the most efficient ways to reduce your moving costs? This is a fact, and when you consider doing some of the things listed below, you may be able to save money:
1. Enlist the assistance of your kids to help you pack and load the items into the moving truck.
2. Consider how much insurance you will need to give you peace of mind in the event of a problem.
3. Be sure to think about additional expenses that may occur, such as making stops with kids and having to purchase small items or even paying for a meal for the movers.
One of the best things you can do is to think of various scenarios that may occur when moving and work to have an action plan to lower the cost of these when possible.
Consider your meals
Of course, the closer it gets to the big moving day, the fewer options you may have for making meals at home. Going out to eat each day can pose an extremely high cost that is sure to crash your budget.
There are other options that are freely available to you even when you have the pots and pans all packed up and ready to load on the truck. Some of these include making sandwiches and having some fresh fruits and vegetables on hand for a healthy lunch.
You can cook ahead for the evening meals by using your crock pot to make nutritious meals and then freezing these to eat each night. Simply use small storing bowls and lay the prepared food out nightly for you to enjoy.
Moving doesn't have to be such a struggle or be unaffordable regardless of where your new location may be. Simply be proactive and figure some of the costs you may encounter and work to offset these as much as you can. This may allow you to enjoy rather than endure your move!