According to Forbes Magazine, student debt in America is higher than both credit card and auto loan debt, with over 44 million borrowers and over $1.3 trillion in outstanding loans. With these numbers, it is no surprise that your child may be feeling a crunch on their finances as a result of student loan payments.
Many graduates find it difficult or nearly impossible to make their student loan payments every month, while others just want to get the loans out of the way as quickly as possible so they can move on with their lives. In either case, refinancing may be an option to relieve some of the pressure of student debt. Follow these simple steps to help your child refinance their student loans painlessly.
Step 1: Discuss Their Options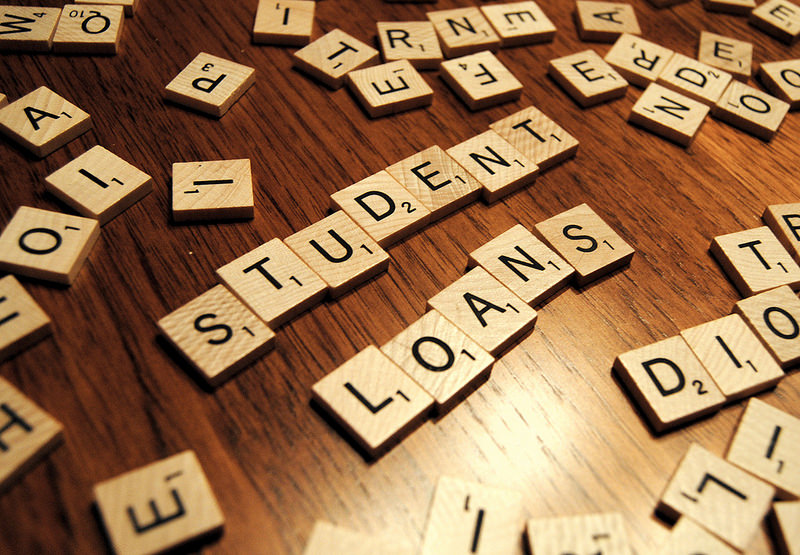 Image via Flickr by Got Credit
Refinancing loans of any kind is a major decision, and should not be taken lightly. Discuss finances with your child in an open and honest way to determine if refinancing the student loans is the right option for them. For many graduates, it is not. Those with federal loans, for example, may have special circumstances, such as possible Public Service Loan Forgiveness, discounted military interest rates, or Income-Based Repayment options that they may lose if the loans are refinanced through a private lender. Before you do anything else, help your child to decide if refinancing is the right choice.
Step 2: Do the Research
A number of websites can help your child to get the best possible terms for their refinanced student loan. Credible.com, for example, allows students to compare refinancing rates and terms from up to 10 lenders without reporting an inquiry on their credit report. This makes doing the research very easy and allows a potential borrower to get the best rates to fit their financial situation. Refinancing is a big decision, so shopping around is key.
Step 3: Refinance the Loan
Once your child has found a lender with refinancing terms that they can live with, the next step is to gather all of the relevant financial information and go through the refinancing process. This is where your skills as a parent will be most valued, as most graduates have never gone through the process of filling out loan paperwork before. You can be there to guide them and offer moral support through what is often a very stressful process, from application to that first payment.
Step 4: Encourage Responsible Credit Use
Responsible credit use does not happen overnight. Your graduate may need your guidance to develop responsible credit habits that will set them up for success later in life. Educate your child about the importance of making timely loan and credit card payments, and don't allow the topic of personal finances to become taboo at family gatherings. It is important that your child knows that you have their back, but also that you expect them to take care of their financial commitments.
Our children don't stop needing parents when they go off to college. Hopefully, these simple steps will help to set them on the path to financial success.