Who doesn't love to draw?….
Ok I know not everyone, but in my house all my kids love to draw and do anything that is artsy. I was sent the
3Doodler start
 to review and my kids couldn't wait for me to open it up so they could begin creating.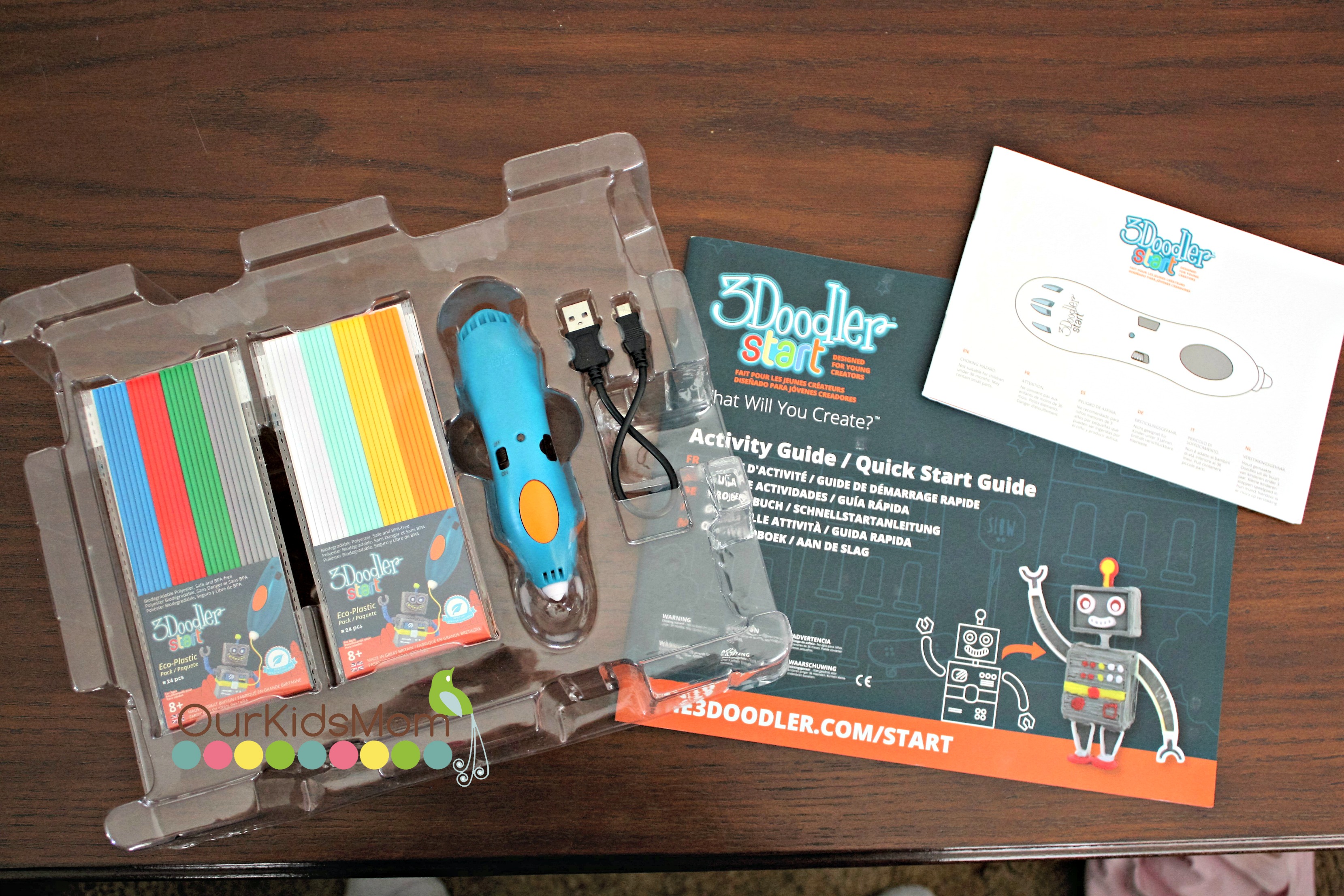 So opening it up it includes your 3Doodler Pen, project book, charging cable, and 2 packs of assorted plastic doodle sticks. I was also sent the DoodleBlocks set that includes plastic sticks and templates to create a robot and a rocket.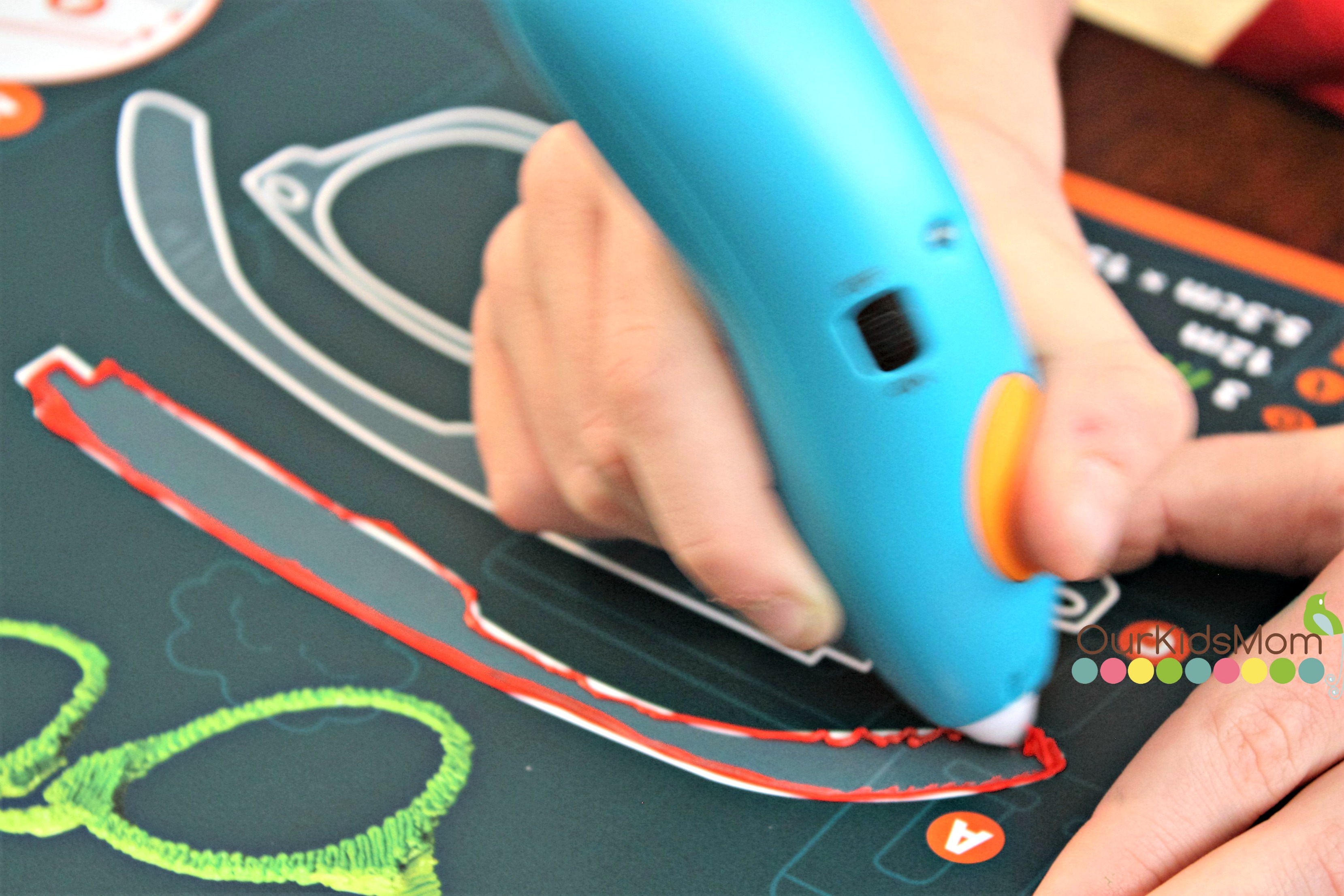 Karson is 8 and he right away wanted to create a masterpiece. He thought it was going to be just like drawing with a pencil… well he was surprised when he gave it a try and very quickly realized that this was a lot harder then it looks. I talked him into starting with something simpler like the glasses out of the project book.
I gave him a little run down of the pen and how it works, once warmed up you press the button to insert your color stick. Once the color starts to come out the tip press to stop. Press the button once again when your ready to begin, then to stop press it again. To reverse the stick double click the button and the stick will reverse out where you can remove it… unless it's too short.
This is the only issue I noticed with the pen was that I wish there was some other way around. If you are using a color stick and don't use up the whole stick, but it's too small to back out and grab ahold of, then I find it's a waste of your stick as you have to run it to empty it before adding a new color.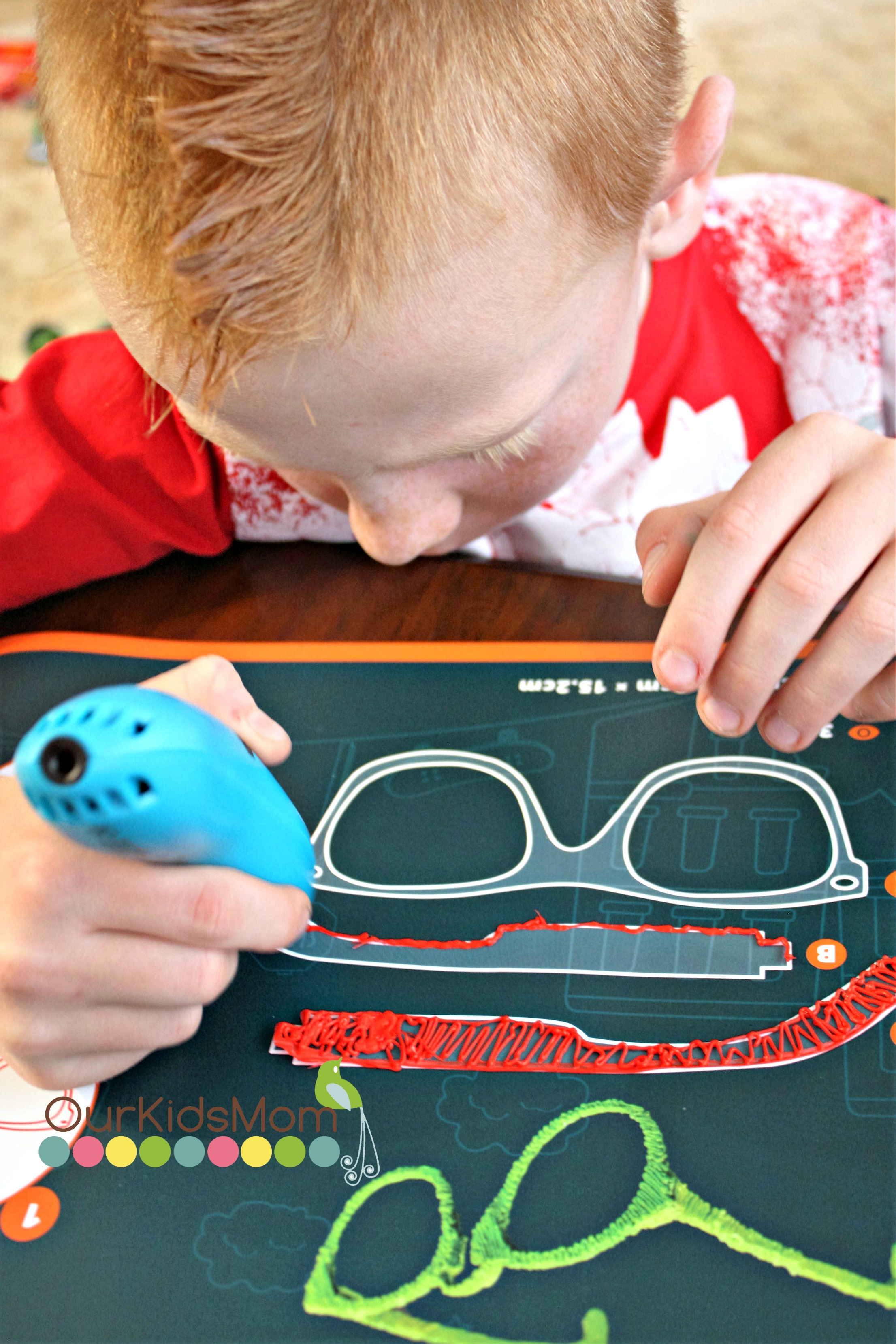 Karson started to outline the glasses frame and  it took him a bit to figure out that you need to go slow but not too slow… all while putting some pressure on the paper so it sticks to the page. The places he didn't have pressure would lift from the page and then it would move around on him as he was trying to fill it in. He had a hard time with hitting the button as he was doodling and causing the pen to stop, but this will come with time.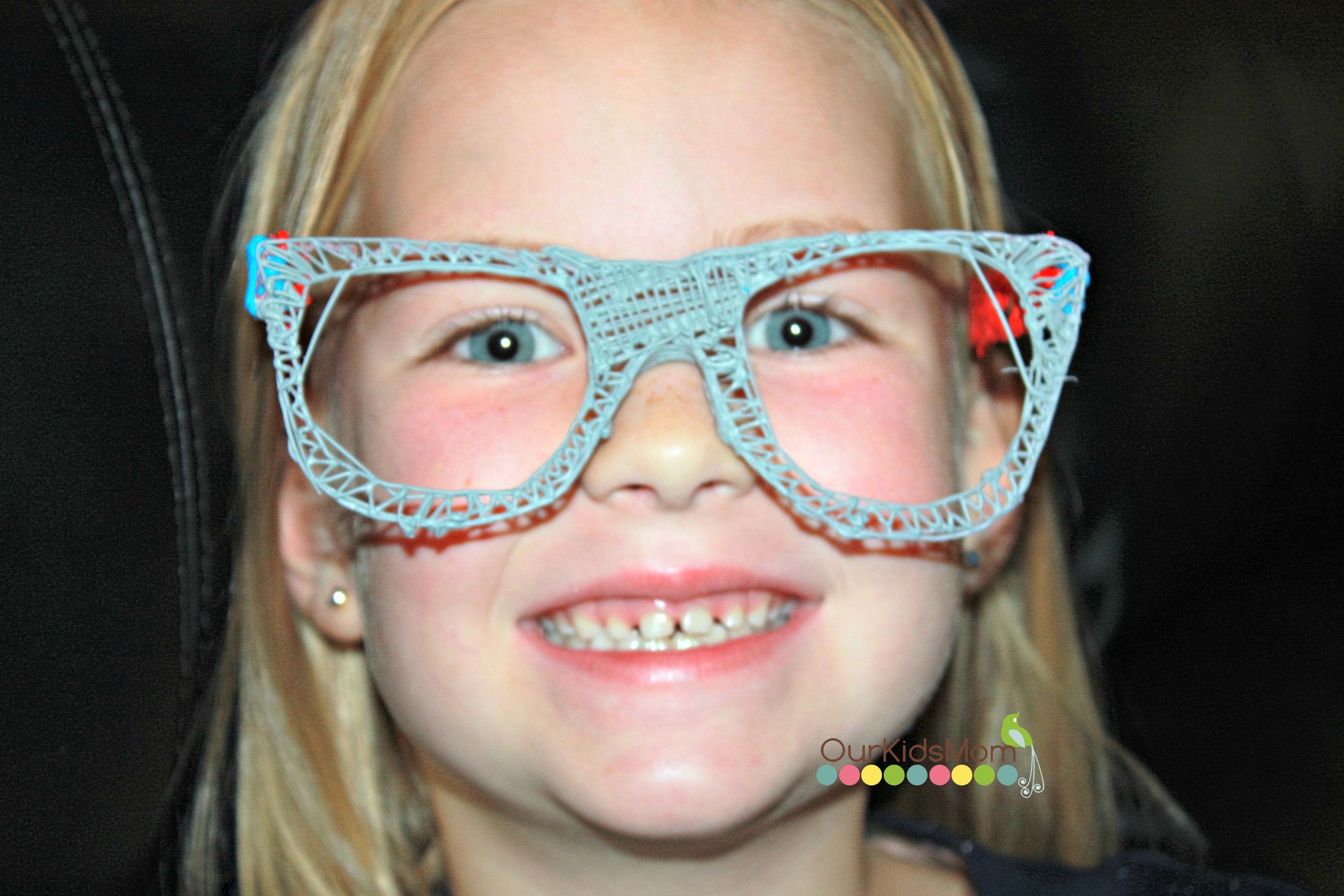 While coloring in, joining the lines to the outer frame is kind of like welding… you need to do almost like a small dab on the line then pull away and dab to the next to join them. There is a learning curve to figuring out the "magic touch" to the doodle pen.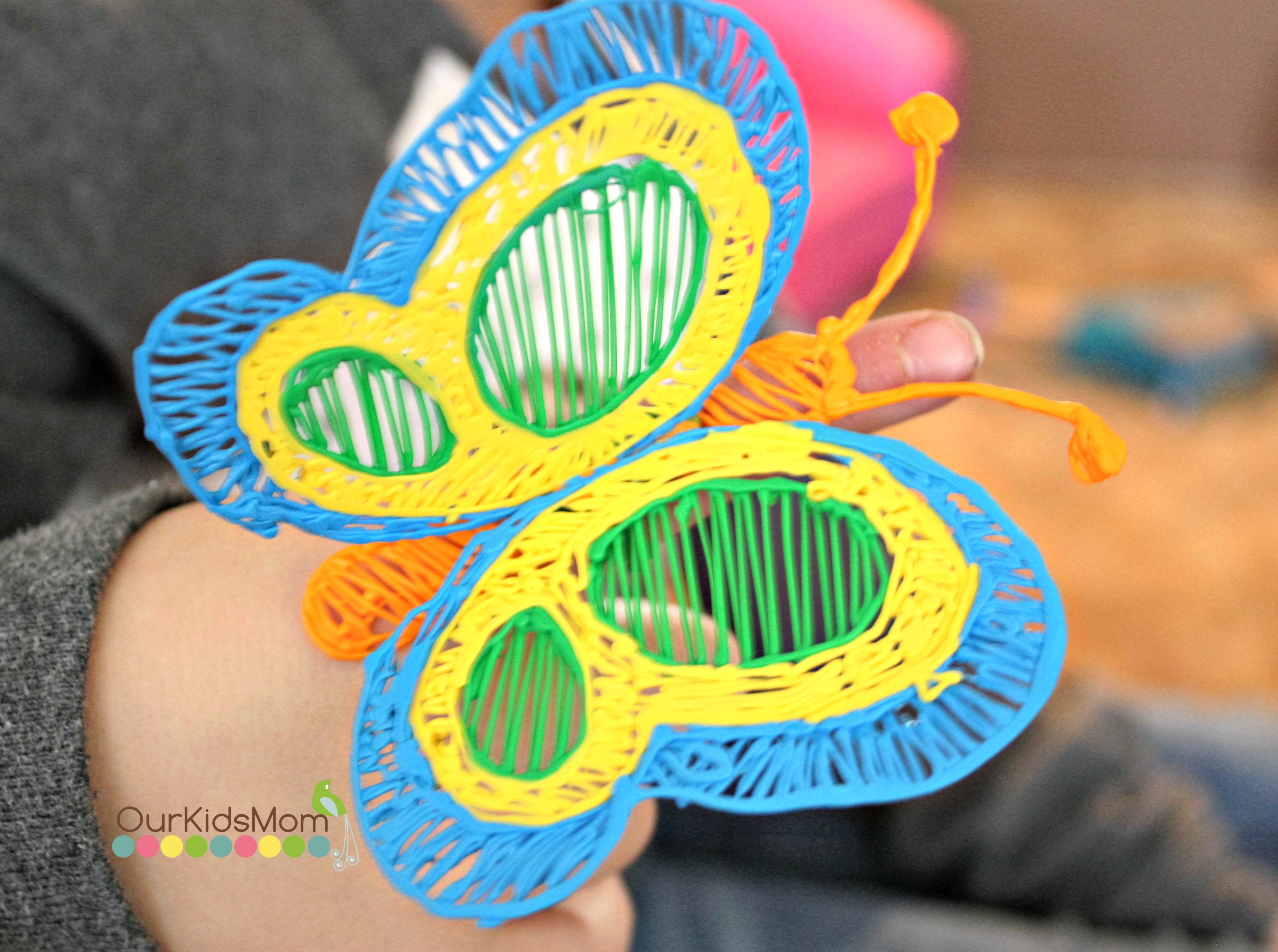 After the glasses we did the butterfly. I added a ring to the bottom of it so my daughter could wear it. The more you create the more you get the hang of how to work the pen.
Some more fun facts about the 3Dooler start:
– While on and fully warmed up, there is no hot spots on this pen, not even the tip is hot.
– Charge your pen, and you can create anywhere wirelessly, or you can create while plugged in too.
– Specially developed bioplastic means not even the plastic is hot when it comes out.
– Each 6″ color stick  gives you over 60″ of doodling.
– Free online stencils and projects.
With Christmas just around the corner why not start thinking of those creative people in your lives that would enjoy hours of doodling in 3D with a
3D Pen
.