3 Ways to Dress Up the Outside of the Home for Christmas
Christmas comes at the darkest time of the year, which has turned into a tradition of lighting homes brightly so Santa Claus doesn't miss a stop. Some home decorators take the opportunity to go all out and create lighting displays that dazzle the entire neighborhood, while others take a more simple approach. It's easier than ever to create scenes and light up the house with LED lights that come in a variety of forms, ranging from figural displays to long ropes. The added bonus is that the energy cost of LEDs is 1/8th that of traditional incandescent bulbs, making it more economical than ever to light up a home exterior.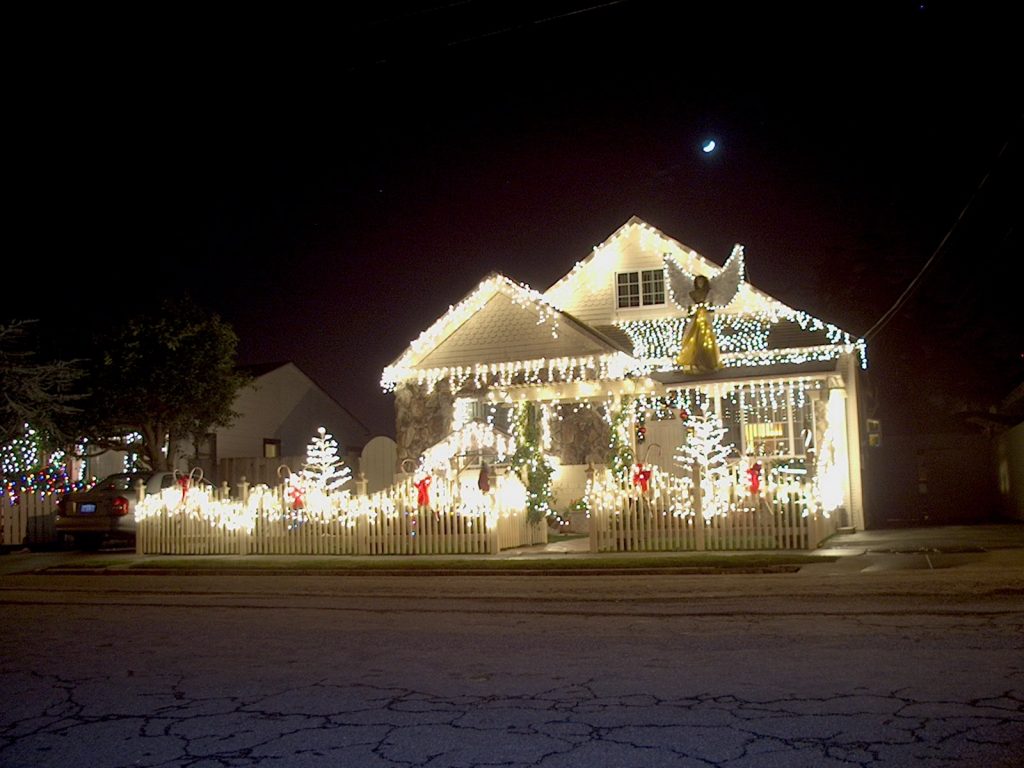 Going Overboard With Christmas Lights
Home Christmas displays come in two forms: active and passive. Each type of display catches the eyes of all who view it, but offer different experiences.
An active display uses synchronized lighting and figurals that flash on and off to a preset program or music. The addition of music to the display makes it even more interesting for people who stop by to view. Pipe music through exterior speakers or use a radio transmitter with a sign to tune into an unused radio station and avoid annoying the neighbors.
Passive displays don't use music or synchronized programs. They're usually a hodgepodge of lights, and as many as possible, for people to look at. Each rope of LED lights flashes on and off in its own pattern and won't sync up with ones nearby.
However it's done, these types of displays make statements that quickly become the talk of the town.
Taking a Reserved Approach
Not everyone wants to go nuts with their Christmas displays. They'd rather be understated and subtle versus loud and flashy. It's possible to make a home look warm and welcoming with the judicious use of white lights around the property. Look into net lighting for an easy way to wrap a tree trunk or cover bushes like ones from Christmas Lights Etc. to celebrate the season. Rope lights underneath the eave of the roof or around a doorway also creates a welcoming appearance.
Another option is to decorate mostly with white lights, but throw in some color here and there. It makes for a unique visual that is unexpected, and adds interest to the overall scene. Consider using a figural or decorate one tree with color while the rest are outfitted with white lights.
Work With a Designer
Don't feel like the creative juices are sufficient enough to come up with a dramatic or subtle display? A professional lighting designer takes the load off the homeowner's shoulders by coming up with plans to bring an idea to fruition. Both designer and homeowner work together to create a design that meshes with the homeowner's idea, while the designer adds in their flourishes and touches to create a unique display.
Outside Christmas decorations offer homeowners an opportunity to show off, bring joy to the neighborhood, and celebrate the season in a style that's appropriate for them and their home.