If you've recently graduated from college, you know what a relief it is to be done with final exams, pop quizzes, and lengthy term papers and writing assignments. There's no more intense memorization and stress from seeing if you remember everything when it's test time. In the everyday work world, if you don't know something, you just look it up. There is a big adjustment when you move from college to the work world though. The free time you enjoyed during your university years is all too soon replaced by seemingly endless hours at your high-pressure job.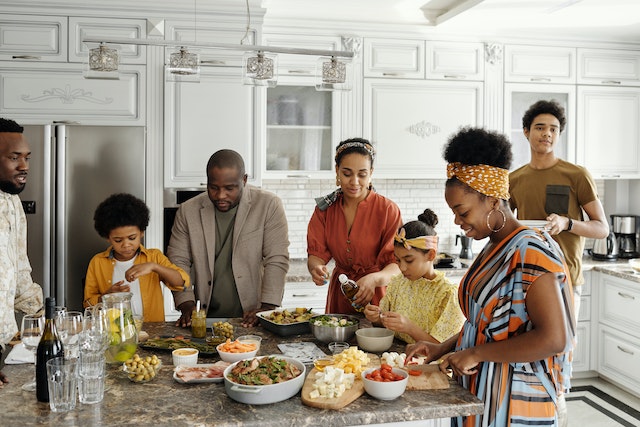 Another thing that brings a lot of pressure into your life is raising a family. There is so much to juggle as parents, and there's no guidebook that covers the common cause of stress for mothers and fathers, and the multitude of new experiences and things you don't know. On top of all the child raising aspects, you will suddenly notice that taking care of and providing for your family becomes paramount in your life. You feel the immensity of that obligation, and must balance parenting responsibilities, financial issues, and more. Feeling stressed about that? Here are some tips. 
Make Time for Your Family 
Life can go by quickly when you are first starting out on your parenting journey. The arrival of a newborn often coincides with the exact moment you are working hard to get established in your career and having to put in extra hours at work. It's so important, though, to have perspective and balance. People talk about work life balance, and that's truly a desired goal. You must set boundaries, and make sure that work doesn't become your primary focus and pursuit. You and your spouse need time away from the corporate grind so that you can truly be present for your children, each other and the good of the family. 
Improve Your Financial Outlook by Refinancing Your Student Loans 
Many new parents are saddled with tremendous college debt from existing student loans. The loans were clearly necessary for you to get the education you need, but often they come with years of stress and pressure since they take so much of your budget each month. Fortunately, you can do something about your existing debt when you refinance your current loans into a new one with a better interest rate. In addition to saving money each month, you'll also pay far less over the course of the note. To find out more about refinancing and the credit score you may need, look for an online guide. It will walk you through the refinancing process and your credit and explain the relationship between the two. 
Create Wonderful Family Memories Without Spending Much at All 
It's so easy to get stuck on the treadmill of life, until soon you feel like a hamster that is just making the wheel go around and around. You and your family need to step out of the fray and take time to create meaningful family moments, enjoy life, and create some wonderful, shared memories. One of the best ways to do this is to spend weekends in nature and go camping. When you are out in a beautiful setting, and the kids are enjoying the open air and available recreation, you and your partner will finally be able to relax. You'll come back rejuvenated and refreshed, and ready to plan your next fun adventure.