Baby's first summer is one of the most exciting times in any new parent's life, but it can also be one of the most overwhelming seasons to plan an announcement around. There are so many fun and adorable themes to choose from that it's easy to get caught up in all the possible options, only to find yourself struggling to pick just one that works well with your family vacation or other summer plans. Don't stress over the perfect baby announcement this year; use these simple tips to create beautiful announcements, no matter what kind of summer you're having!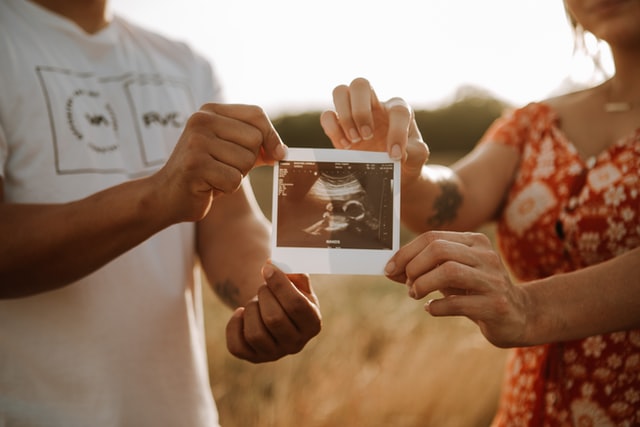 Floral baby announcement 
It's a (not-so-surprising) fact that most people think of floral baby announcements when they think of summer baby announcements. These can be perfect for a boy or girl and will definitely stand out among all of your friends' adorable snaps and videos of their new bundles. To do it right, pick something seasonal (think pink peonies in spring, red poppies in fall). You'll want to try to keep it understated if you're not 100 percent sure about what gender you're expecting—it's fun to send people on a little scavenger hunt for clues about whether it's a boy or girl! 
DIY photoshoot 
We're suckers for a baby photo shoot, but it can be expensive. Instead of hiring a professional photographer, use your cell phone or camera to snap shots of your family. Print them at home and then display them on your fridge or another spot in your home. When you share photos with friends and family, it shows you already have something great to be excited about! A cute IVF success story with all of the injections around a word board is always a tear-jerker. You can also use this baby announcement sign when your little one arrives to put next to them in their bassinet at home or in the hospital with all of their birth stats and name. 
Lifestyle photoshoot 
When your little one comes into your life, it's time to get ready for life as a family. A lifestyle shoot will provide you with professional photos that show off more than just your child; they'll be able to showcase who you are and your family dynamic. The best part about using lifestyle photography for baby announcements is that you can use these images as memories years from now. Or have them made into custom-made cards for friends and family to share in on all of your joy. This type of announcement is perfect for sharing with those who couldn't make it to the baby's arrival because travel (or finances) wasn't feasible. Lifestyle shoots are perfect to capture between siblings if you've got an older child. Having your little girl dressed in one of Presley Couture's lace dresses to match baby sister's lace headband or newborn dress is always cute and a picture that pulls on heartstrings.  
Whichever method you choose to announce your baby's birth, it's a beautiful and special occasion. These ideas will be helpful when you're choosing how to announce your baby's arrival. Good luck! And congratulations on your bundle of joy.