If you're a mom, you know that taking family trips can get a little hectic, but they're often a lot of fun. You might need to come up with locations that your kids will like, but hopefully, that you will enjoy as well. If you co-parent, you could sit down with your spouse or partner and talk about some options if you're looking at taking a vacation in 2022.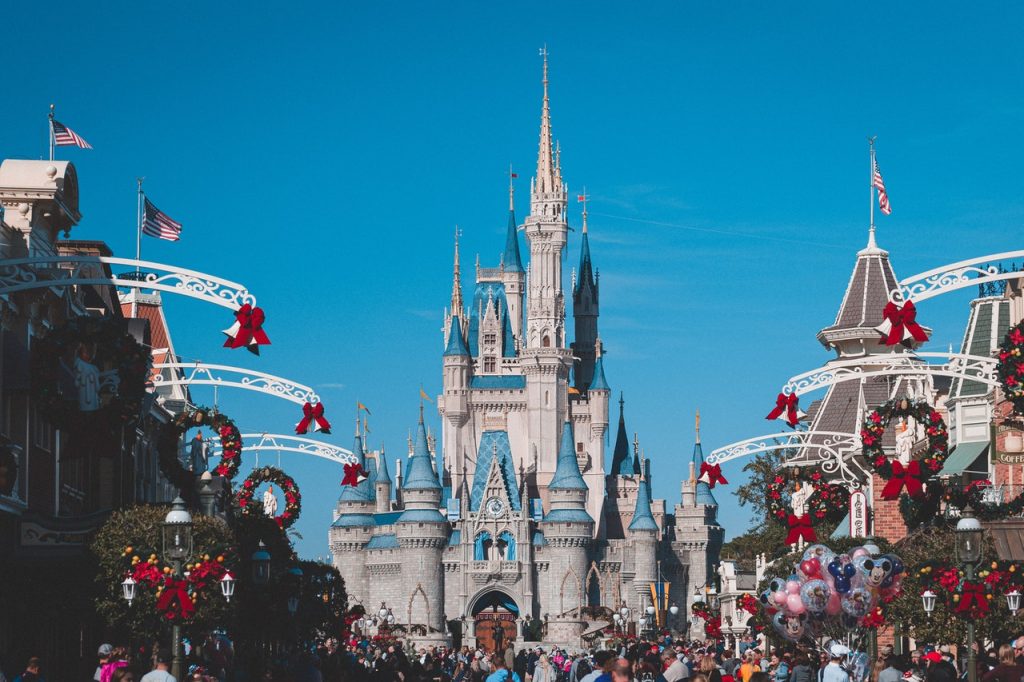 We have some family vacation ideas for moms that we'll break down in detail in the following article. 
Branson, Missouri 
If you don't know about Branson, Missouri, you're in for a real treat. It's a kitschy delight that moms and kids can both enjoy. You will find some more upscale hotels there if you don't mind spending the money for them, or you can go with a rustic cabin experience that's like camping out but with indoor plumbing. 
You might see the Jesus show at the Sight and Sound Theaters location if you're raising the kids Christian. The show focuses on various parts of Jesus's life. 
Maybe your kids are more interested in seeing some live magic or horses. You will find magic acts and several shows that feature live animals and death-defying tricks, like the Dolly Parton-themed Stampede Dinner Show. 
Branson is all about shows and shopping opportunities, and it doesn't usually cost as much as some other family destinations. Budget-minded moms who want to take a vacation this year would do well to consider it.  
Disneyland 
If you do not mind spending a bit more on a trip, you might want to head to California and check out Disneyland. Most of the park and rides are open at this point, though you'll need to check their website to see if they still have any coronavirus-related restrictions. You should probably feel okay about visiting the park this year if you and your kids have received the vaccine and got your boosters. 
Disneyland is arguably better than ever before since they now have the rights to the Marvel characters, the Star Wars characters, and also the Harry Potter franchise. Disney is a powerhouse, and it is hard to imagine a more captivating place for your kids to spend some time. 
Moms should like it as well, though. Maybe you're as big of a Star Wars, Marvel, or Harry Potter fan as your kids, and there's no reason you won't enjoy the roller coasters and other attractions just as much as them. At the very least, you might take some great pictures that you can share on social media. 
New York 
If you've never been to New York before, it's a cultural center and experience that's impossible to duplicate, either inside the US or outside of it. New York has a little something for everyone, including moms, dads, kids, and any other relatives who you decide to bring along. 
New York trips can get pricey pretty quickly, so keep that in mind. If you have the money, though, you can pack quite a lot into a single weekend, or even longer if you have the financial resources and can get the time off from work. 
The kids might enjoy going to the Brooklyn Children's Museum. There, they will find all kinds of interactive displays, and they can run around and burn off some steam. They might also like the New York Hall of Science or the Children's Museum of the Arts. It's hard to beat New York if you enjoy museums. 
If that doesn't appeal to your kids so much, maybe you'll want to walk around DUMBO, which is the neighborhood down under the Manhattan Bridge overpass. It's a trendy place with many shopping opportunities, and it also affords some incredible panoramic city views.
If you feel like a hike, you and the family can walk from the Brooklyn side of the Brooklyn Bridge over to the Manhattan side. You can feel the wind whipping past the bridge, but don't worry. Tall barrier fences protect you, so you shouldn't have any problems, even if you're not that fond of heights.  
On the other side, you can walk along Canal Street in Chinatown if you want some souvenirs to take home. If you've got a partner or spouse who's willing to watch the kids for a while, you might find a great spot for a backrub or foot rub as well. That's the kind of vacation experience just about any mom can get behind.