How often do you find yourself inside on a beautiful day with nothing to do but count down the minutes until it's time to pick up your child from school? Spending time outdoors as a family doesn't have to cost you an arm and a leg, even if you're looking to avoid overspending on babysitters and entertainment options. These three budget-friendly ways to get outside with your little one will leave you more money in your pocket while keeping everyone happy and healthy!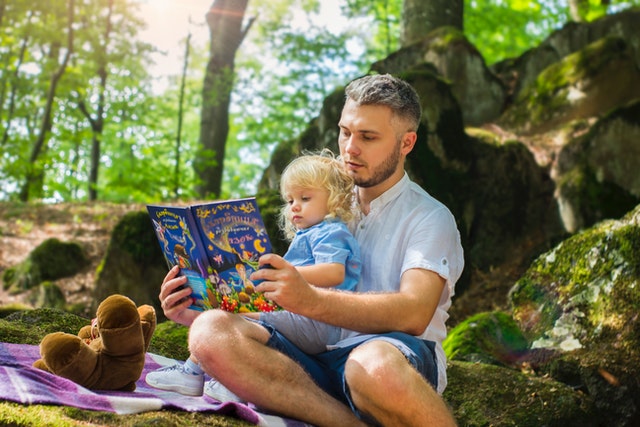 Explore in your own backyard 
Summertime can be expensive, especially when you're doing a lot of activities with your little one. That doesn't mean you have to head out of town or spend a ton of money; there are plenty of great things you can do at home. Start by exploring in your own backyard! Even if baby can't quite walk yet, place him in your Tula carrier so that he can enjoy all of the sites and smells while staying snuggled up against you. There's lots of nature and wildlife around, even if you live in an urban area. Try to find a local park and go for walks every day so that your baby gets some fresh air and sunlight. If it's not too hot outside, try playing on a blanket in your backyard instead of going out somewhere new each time—it'll save on gas and money! 
Go on a road trip 
Road trips are an excellent way to get outside with your little one! Pack a picnic and one of your premium canvas diaper bags and hit some national parks or drive along a coastline. In addition, taking road trips is a great way for families to bond and reminisce on past adventures. Take advantage of unlimited summer break and take some time off with your little one – you'll both have tons of fun! Plan a National Park Vacation – National Parks offer incredible views, hiking trails, and outdoor activities. Many also offer camping sites as well as indoor lodging options at very affordable prices. Plan ahead by checking out their website for special deals (like free admission days) and book your trip online before heading out! If you plan to camp in a tent site, be sure to bring all necessary equipment like sleeping bags, flashlights/headlamps, etc., as most campsites don't provide these items. 
Check out free parks and trails near you 
Getting outside with your little one doesn't have to cost you a ton of money. Many parks and nature preserves offer free events, like movies in the park or guided hikes, which are a great way to get out and explore together. You can even find free things to do on days when you're not watching The Lion King on a 20-foot screen—take advantage of nature by going for long walks in nature or picnicking during warmer months. If you live in an area where it gets cold, simply bundle up and hit local indoor playgrounds or indoor gyms. With some creativity, it won't cost much at all to create great memories with your family! 
There are so many things to do with little ones besides expensive at-home playdates and often costly center-based activities. Try exploring your neighborhood together—you may be surprised by all of the playgrounds, parks, and other outdoor gems you can find! If it's a nice day, pack a picnic and bring a blanket so you can enjoy some outdoor living on your lunch