3 Best Holiday Gifts for Musicians
With the holidays finally here, people everywhere are clamoring for ideas about what gifts to get for their loved ones. Gift-giving can indeed be more stressful than many people realize, as some family members just aren't as easy to shop for as others. Musicians, on the other hand, can be much easier to shop for than most people realize. There are a variety of gifts that just about any musician will benefit from receiving this holiday season, many of which don't have to be costly at all. Consider the following, each of which would make a great holiday gift for the musician in your life.
Music Lessons
It doesn't matter how long someone has been playing music for; everyone can benefit from taking lessons. Lessons help to get musicians out of ruts, and are extremely beneficial when it comes to learning more about one's instrument. Perhaps best of all is that lessons tend to be relatively reasonable in price, which makes them the perfect gift for the holidays. Californiamusicstudios.com is an excellent resource for those who are looking to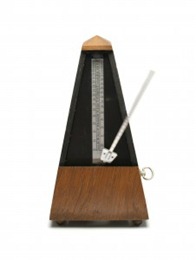 purchase lessons as a gift.
Metronome
Timing and rhythm are everything in music, which is just one reason why it's best to always practice with a metronome. A metronome help even the most solid players to improve their form, and can be used practically anywhere. Metronomes can range dramatically in price, although you can usually find one for a reasonable price if you are on a budget. Don't hesitate to look for used metronomes, either, as these can make great gifts as well.
Tuner
Guitar players will find that there's no better way to sound good on stage than to ensure that the instrument is always in tune. A guitar tuner is a great gift for Christmas, as it can be useful on a daily basis. When shopping for a guitar tuner, be sure to look for those that can clip to the end of a guitar's headstock. These are not only easier to use than tuners that are held up to the strings, but tend to be far more accurate as well. Typically, you'll be able to find a quality tuner that features an LED display for under $40.
There's no sense in stressing out over what to buy people for the holidays. Stick to the above gifts for musicians, and rest easy knowing that they'll be happy with what they get.