Twenty Years Ago…
Our lives changed Forever.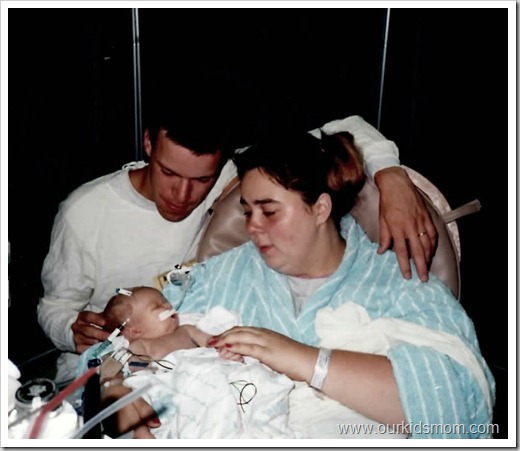 (My first time holding Emilee… and one of our very few "family" photos.) 
Our sweet angel baby Emilee Camille was born.
She graced our lives for 5 beautiful but heart wrenching days.
Because of a fluke birthing accident our lives were changed forever.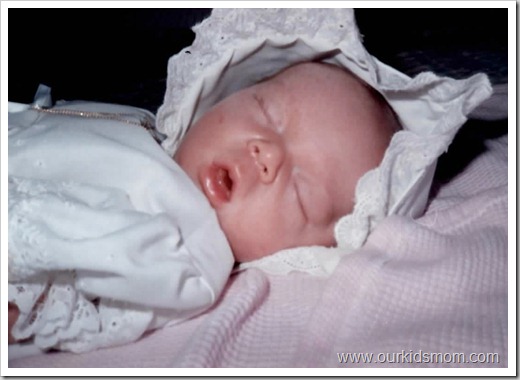 You taught us to not take our lives for granted.
You taught us that life is fragile, precious and can be changed or extinguished in an instant.
You taught us to cherish every moment with our future children. 
I am forever grateful for the short time we were allowed with this beautiful soul.
We love you baby…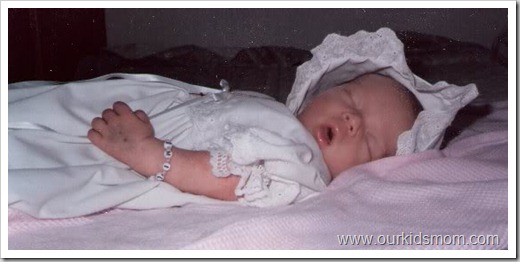 You are forever in our hearts….
Mommy & Daddy