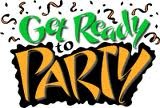 OurKidsMom has hit two major milestones this week!
1000 followers on Facebook
and
1500 followers on the blog
I've decided it's time to hold a celebration… and you receive the gifts!
I will be having the party Friday through Sunday…
plenty of time to stop by and say hi to all the sponsors.
Entering will be easy… like the sponsors Facebook page and let me know!
Easy Peasy….
I've spent the morning contacting potential sponsors and we have a nice line up already…
so far there are 20 gifts to be had!
Mark you calendar for this Friday the 21st…
Watch OurKidsMom's Facebook Page and OurKidsMom.com for more details (coming soon!).