Tickets and swag provided by The Color Run and their official sponsor, Shout! All opinions are my own.
10 Tips for Running The Color Run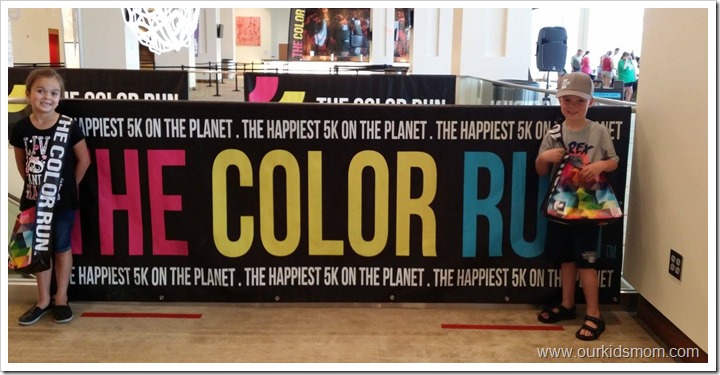 The Color Run is toted to be the Happiest 5K on the Planet. I was confident it was the perfect 'race' to start my littles on because there is absolutely no timed pressure and the focus is to have a great time while walking/running those 3 miles.
Below is a list of 10 tips I accrued during this walk/run with Emma and Ethan. I hope it helps you plan for your first (or not your first) 'race' with your littles as well!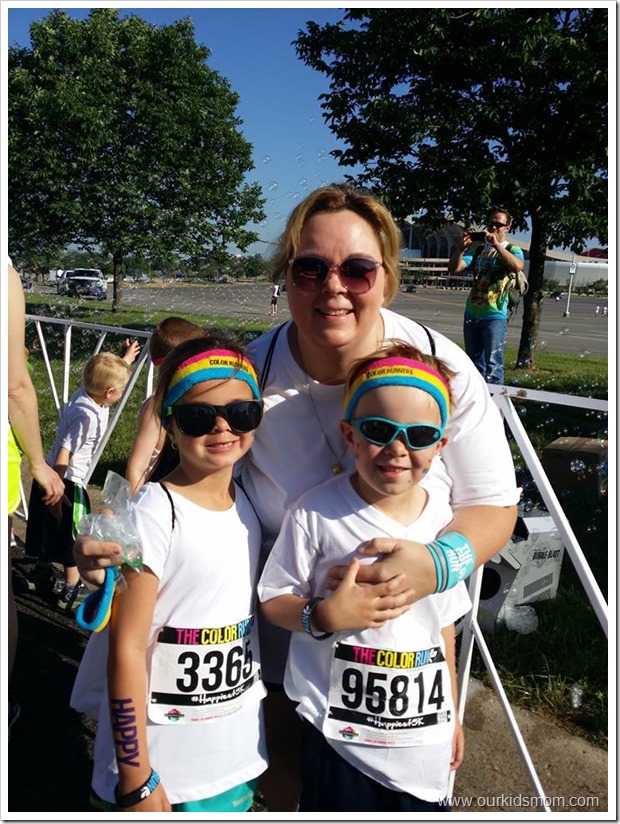 1. Purchase an inexpensive white t-shirt from the local mart. You will want to keep your Color Run shirt nice, crisp and white. Our t-shirts after going through the wash 3-4 times to get all the "color" out looked "worn". We picked up our white shirts for around $4 at the local "mart". You can also find inexpensive white t-shirts at a local thrift store.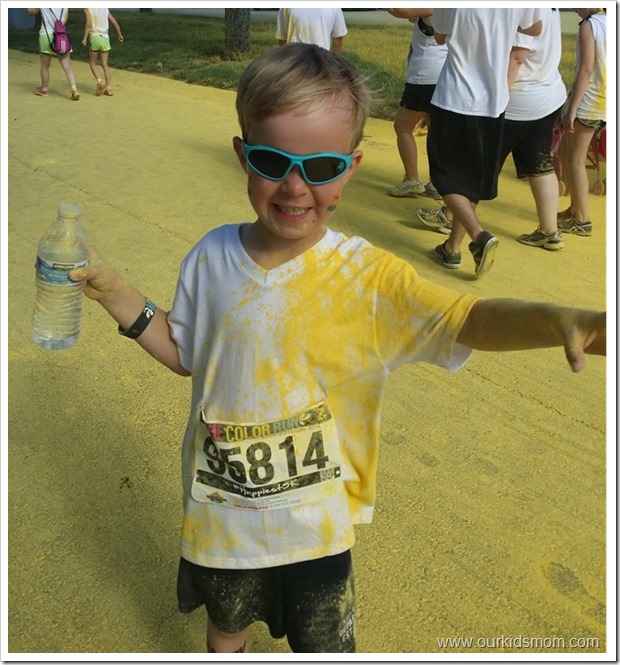 2. If it's a warmer day, bring water bottles (especially if you are bringing children). They have a couple of tables set up to grab a quick (small) glass of water, but unless you stand and drink several glasses before leaving you aren't replacing what you are sweating out.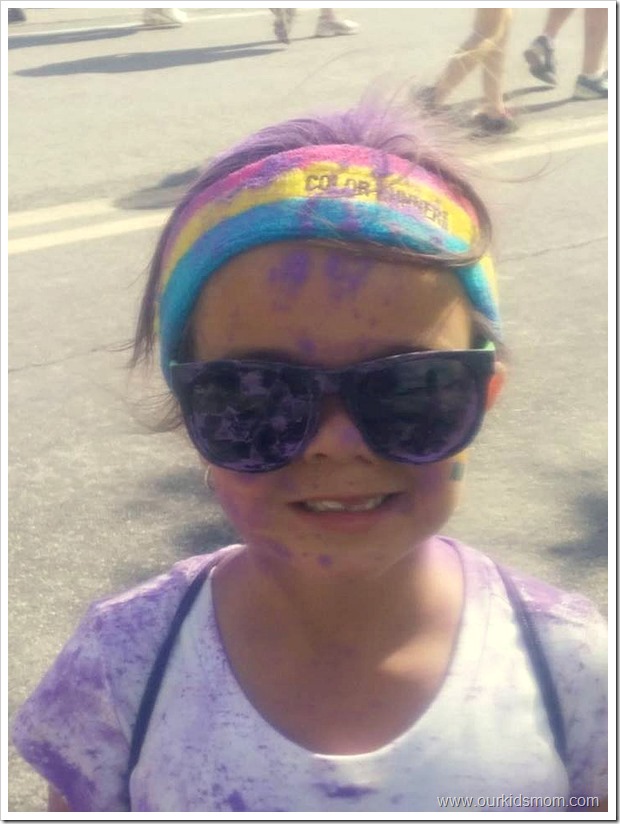 3. Wear glasses. Color is flying everywhere… literally. It's just color corn starch, but it's not going to feel good getting into your eyes.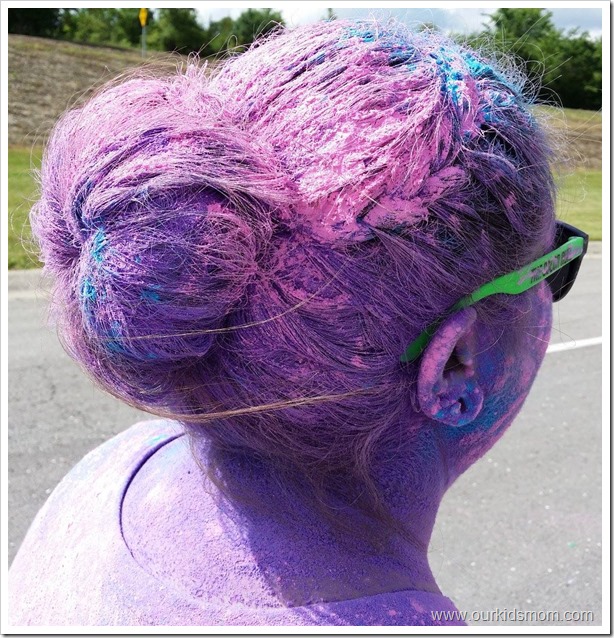 4. Pull your hair back. If you have long hair, put it up. It keeps you cool and keeps color coated hair from flying into your face and eyes.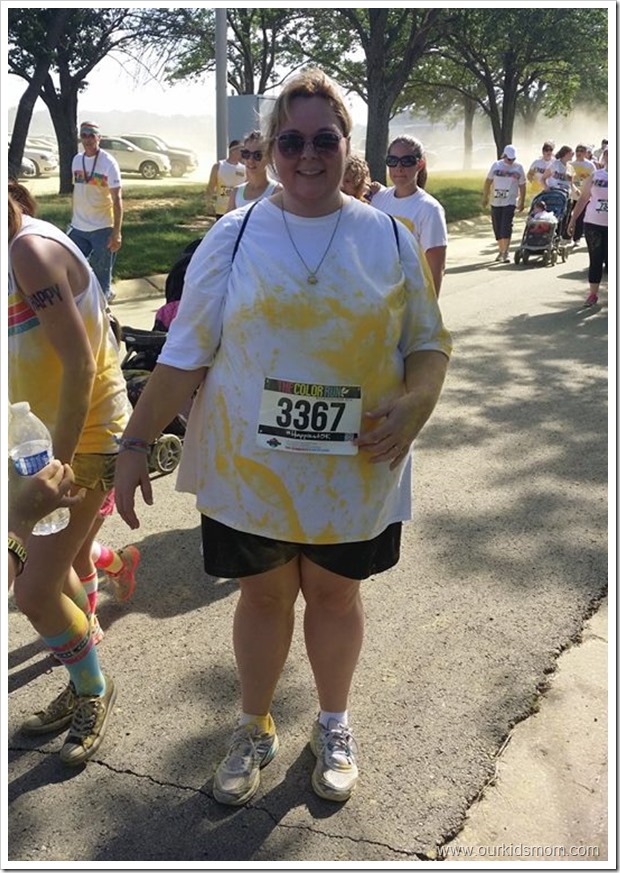 5. Wear comfortable walking/running shoes and mostly polyester socks. Three miles doesn't sound like a lot, but in shoes without cushion &/or support and cotton socks that rub… your feet are going to be uncomfortable fast. I forgot about the socks tip and the sides of my toes were burning at the end.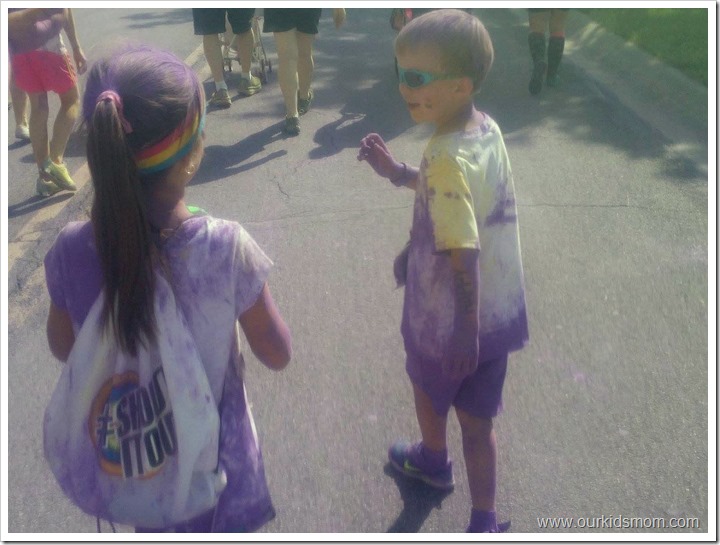 6. Bring a backpack, especially if walking with kids. The kid's water bottles were nice to have on hand but carrying them for 3 miles would have been a pain. Maybe throw in a bandana to wipe your face with or to cover your mouth at the color stations.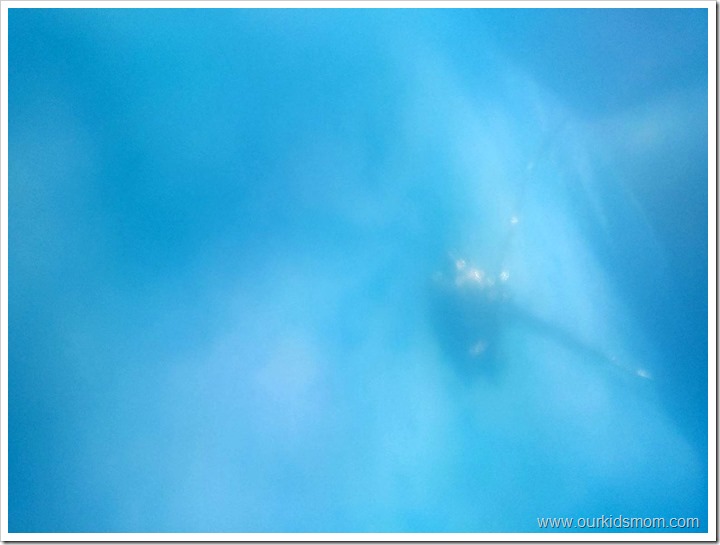 7. PROTECT YOUR PHONE/CAMERA. The photo above looks like a blue blob, right? Well, seconds before this photo was shot I decided to put my phone in a ziploc. THEN someone tossed a huge handful of blue color right on my phone. That is why some of my photos above are a bit hazy… they were taken through a ziploc. Better that, then a broken phone, right?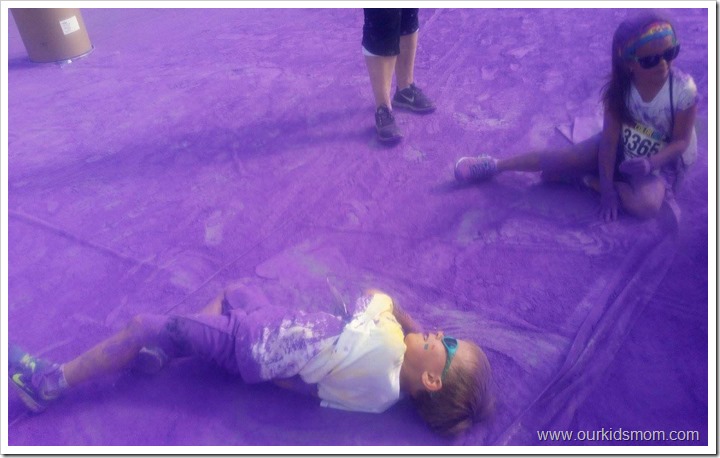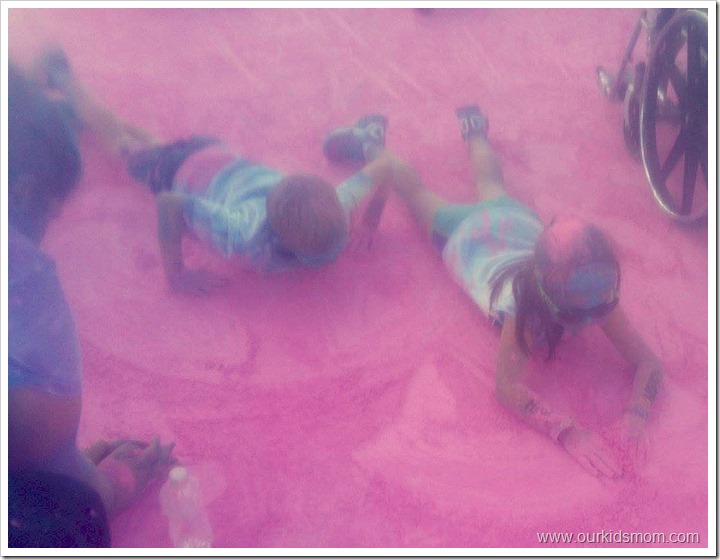 8. HAVE FUN. Wear a tutu if you'd like. Get silly. Laugh. Roll in the color. Make color angels. Ethan even sat in it and played with the color like sand. The goal is to be HAPPY hence the hashtag #Happiest5K.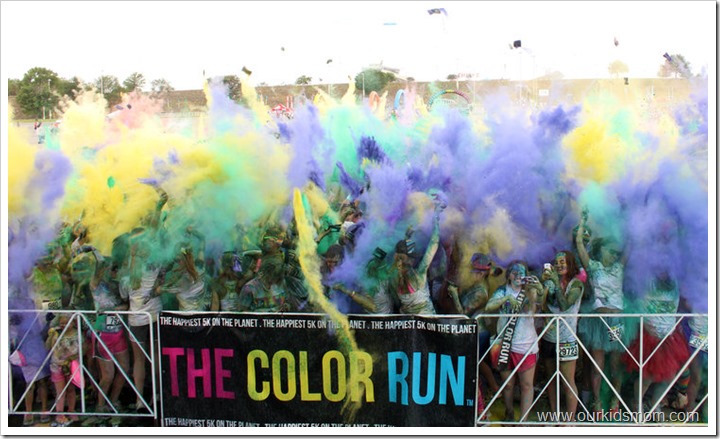 9. Stay for the after party. We received bags of color at the end to participate in the group color toss during the party. The DJ not only plays music, keeps you pumped and tosses Color Run goodies at the crowd, but he counts down to one big color cloud!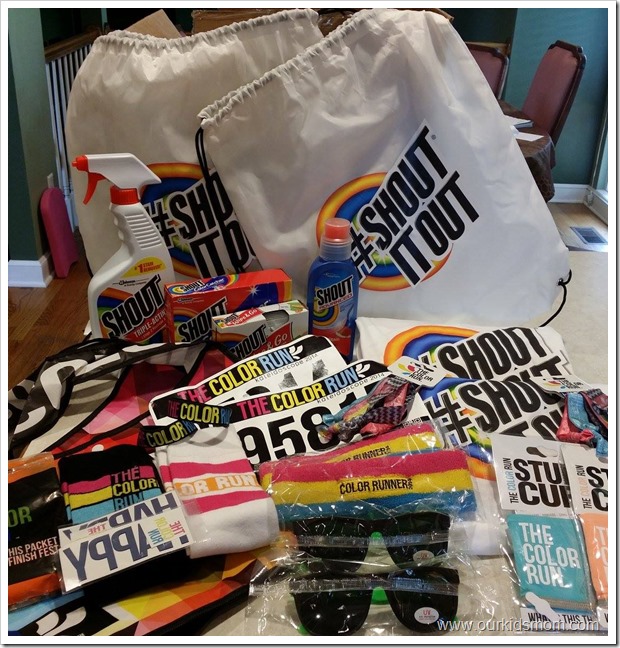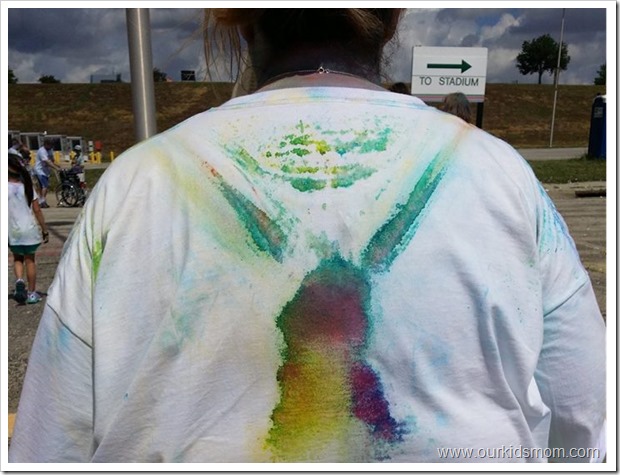 10. Pre-purchase a great stain remover before the race. Shout did a great job of getting the tough color out. Anywhere that was wet, the color stuck. My husband ran the entire 5K and then backtracked to walk the rest with us. His shirt was soaked and the color was very stuck and vibrant. My shirt, above, was wet from wearing a backpack and it left distinctive lines/color. It all came out without bleach with Shout.
The Color Run was a great experience for all of us. This was the first "race" Emma and Ethan had participated in and they had a blast, did a little running and partied with the big people.
To find The Color Run nearest you check out their site. To find more fun activities to do locally check out Shout's Fun Finder at Shoutitout.com