10 Summer Outdoor Activities
The kids are finally out of school and enjoying their playtime outside.
I know the "I'm bored" responses are going to be headed my way soon… so I thought I'd share a few summer outdoor activities I suggest to my own kids to get them off the couch.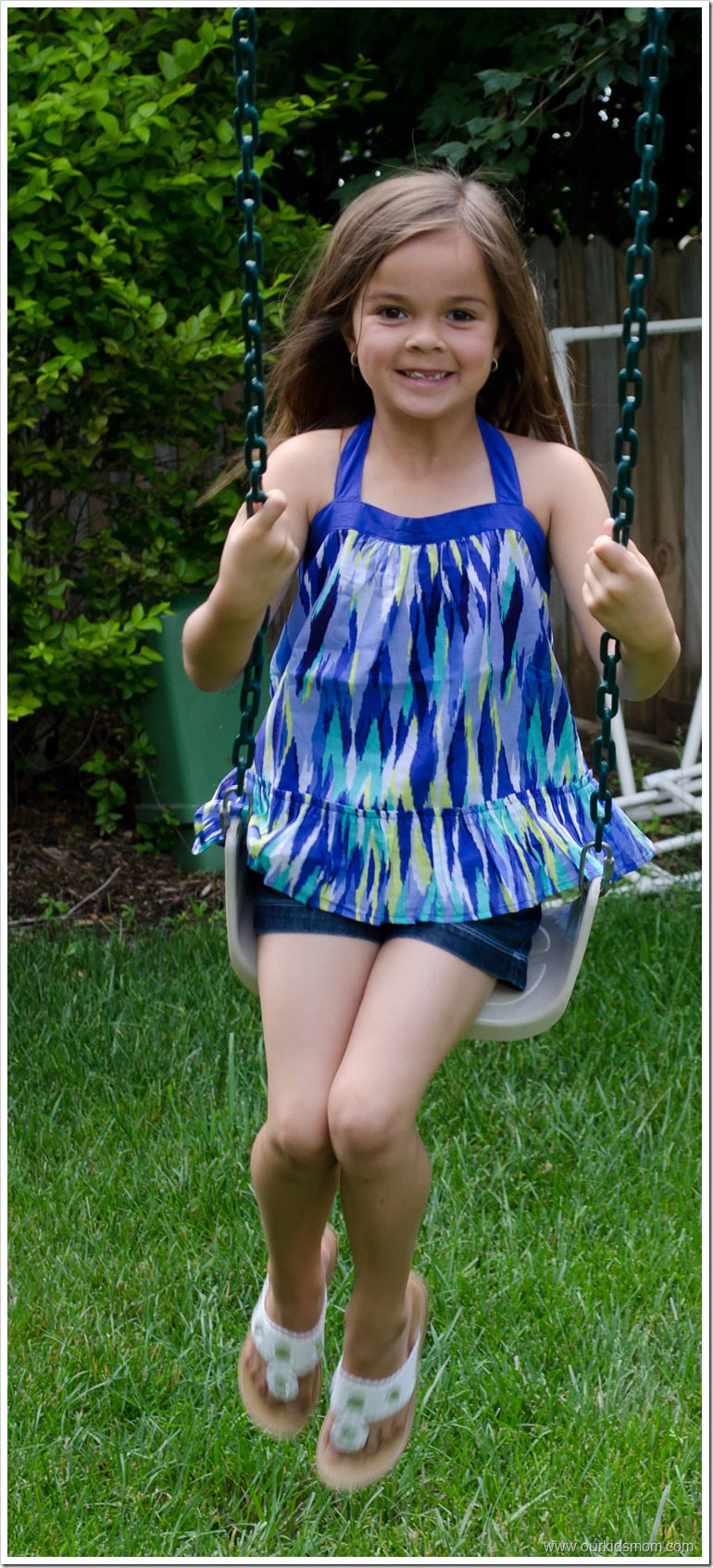 1. Swing: This can be a tradition swing on a swingset, or consider fashioning an old tire and rope to a tree, or even just a rope hanging from a tree with a few large knots on the end. Swinging is fun and good exercise!
2. Skip Rope: You can find skipping ropes for as little as $1 at the Dollar Tree. Buy a few, when the kids are finished skipping they can use them for imaginative play. We used to put them in circles and pretend they were islands floating on lava.
3. Ride a bike: Two wheels, three wheels, four wheels… it doesn't matter. Riding a bike to a friends house is exercise, gets them there faster and helps their coordination.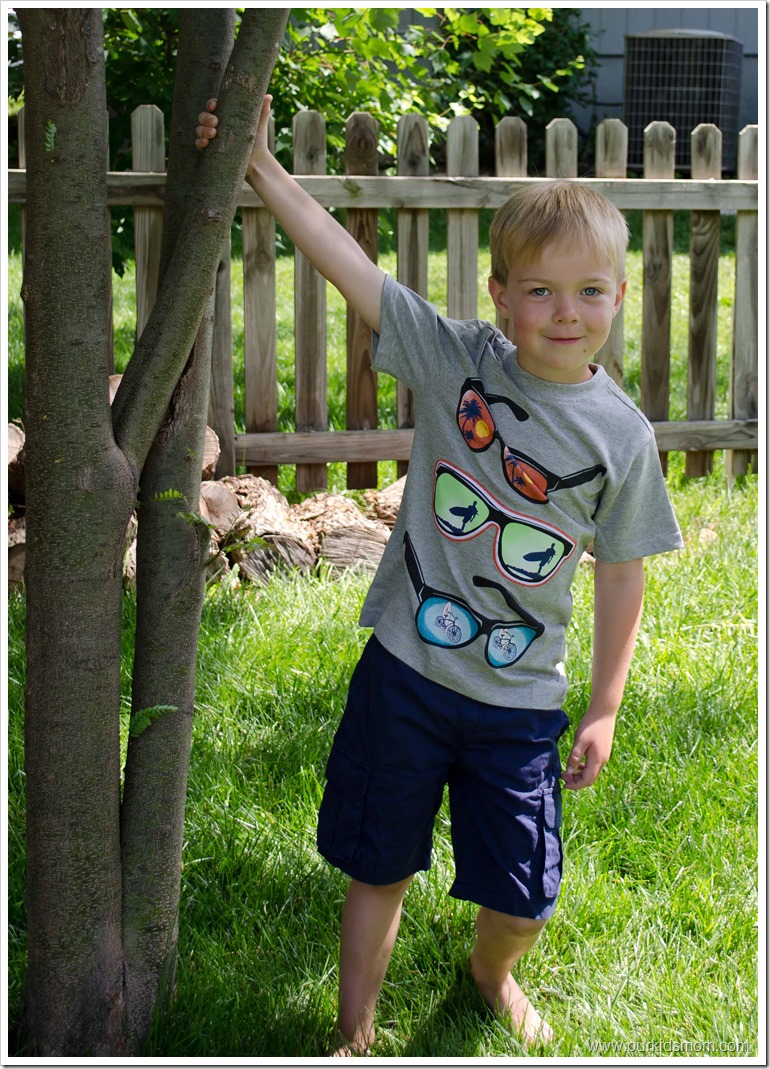 4. Climb a tree: Yep! No accessories needed, except maybe a pair of shoes. Heck, my kids like to climb them barefoot. It's another physical activity that is fun, challenging and you can make a game out of who can climb higher or faster. Just make sure the tree is not near power lines and you discuss how high is too high.
5. Roll down the hill: My friends and I used to have races down the hill. Lay sideways and let the tumbles begin. It sounds painful as an adult, but I used to have a blast doing it!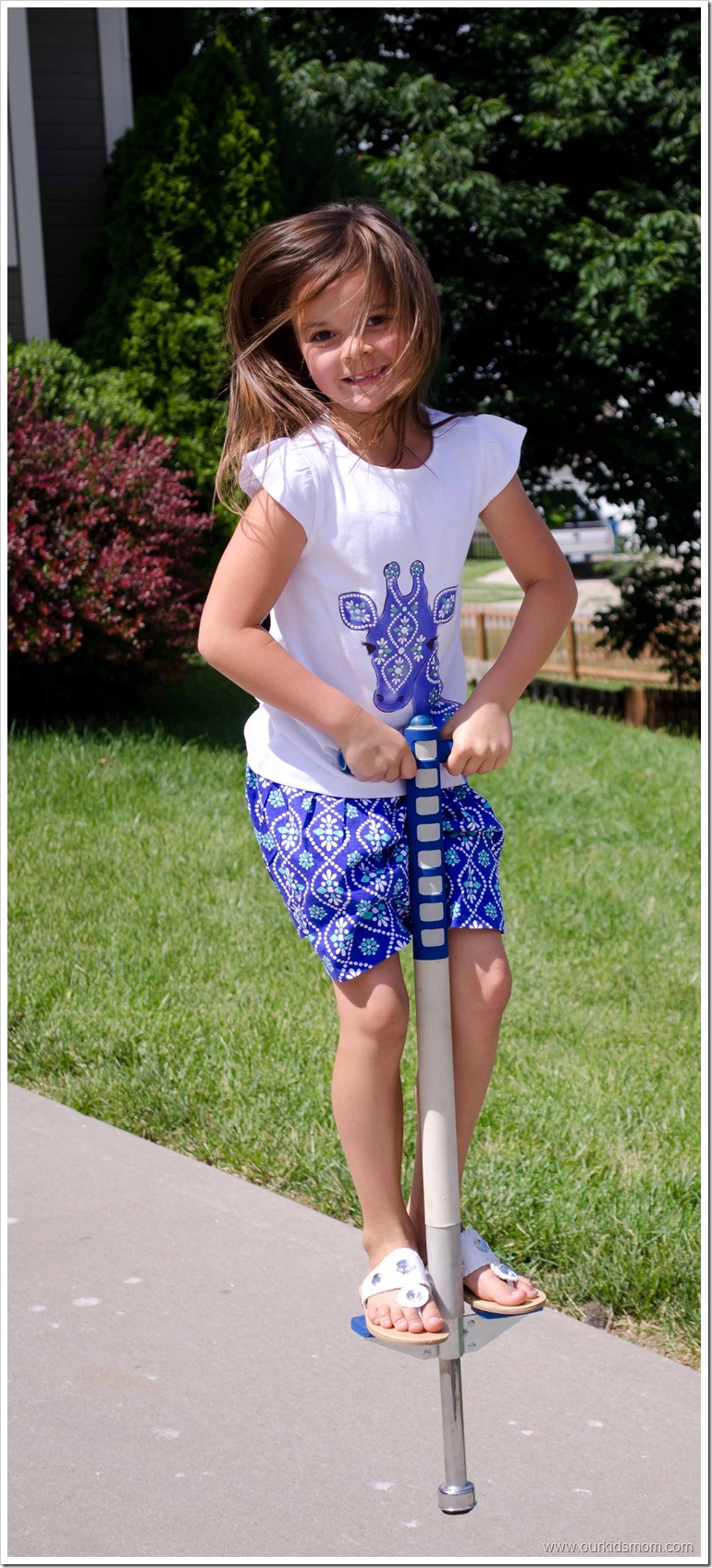 6. Pogo: I never got to use one as a child, but my kids have loved their pogo sticks. This one costs a bit more than $1, but you can find them used on swaps or garage sales. It's a great investment… it's a fun physical activity that teaches balance and core strength. Emma can bounce for a long time now and giggles when I challenge her to time limits.
7. Sidewalk chalk: I give my children a box of sidewalk chalk and let them decorate the entire driveway. This will entertain them for an entire afternoon and also attracts the neighbor children. You can also use the chalk to create new games like Hop Scotch and Four Square. Check Pinterest for homemade recipes, the Dollar Tree or even Amazon for affordable bulk boxes.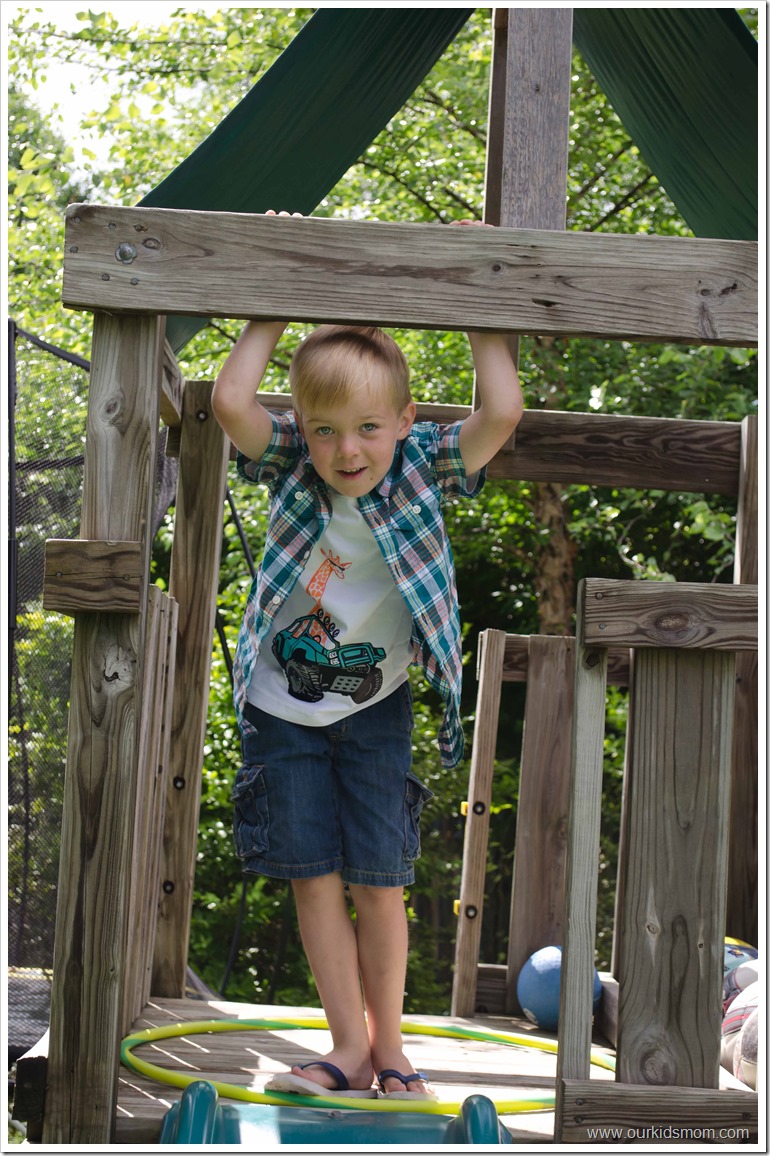 8. Slide: A traditional slide can be turned into a fun summer activity with a simple water hose or sprinkler. You can also create your own slip 'n' slide with cut up trash bags, tarps or anything plastic and a hose. Get creative… it can be done cheaply!
9. Hula Hoop: Hula Hoops are inexpensive (I just purchased 4 at $1.50 each) and can be used for more than twirling around your neck, waist, arms or legs. Hula Hoop contests are fun, but think out of the box. You can play the island/lava game with them, you can do bean bag tosses, tie them together to create a frame for a fort or roll them down the hill.
10. Balls: Balls are a staple at our house. From Four Square in the driveway with the sidewalk chalk above, to rolling it back and forth while sitting on the ground, hot potato, basketball, soccer, baseball and more. Balls are as versatile as your imagination and can be fairly inexpensive.
If you have a competitive family, you can organize a summer family tournament. Whether it's volleyball, basketball, or soccer, you can divide yourselves into teams and have a blast. You can make custom tees for the teams and get a few friends or other relatives to officiate all matches to make it even more competitive. You'll have a good time with your family, and it's a great way to teach your kids how to be good team players.
Summer fun is as limitless as your imagination. Getting our children to enjoy the outdoors is fabulous for their fitness as well as soaking in the essential Vitamin D from the sun. Don't forget the sunblock to avoid harmful rays, though!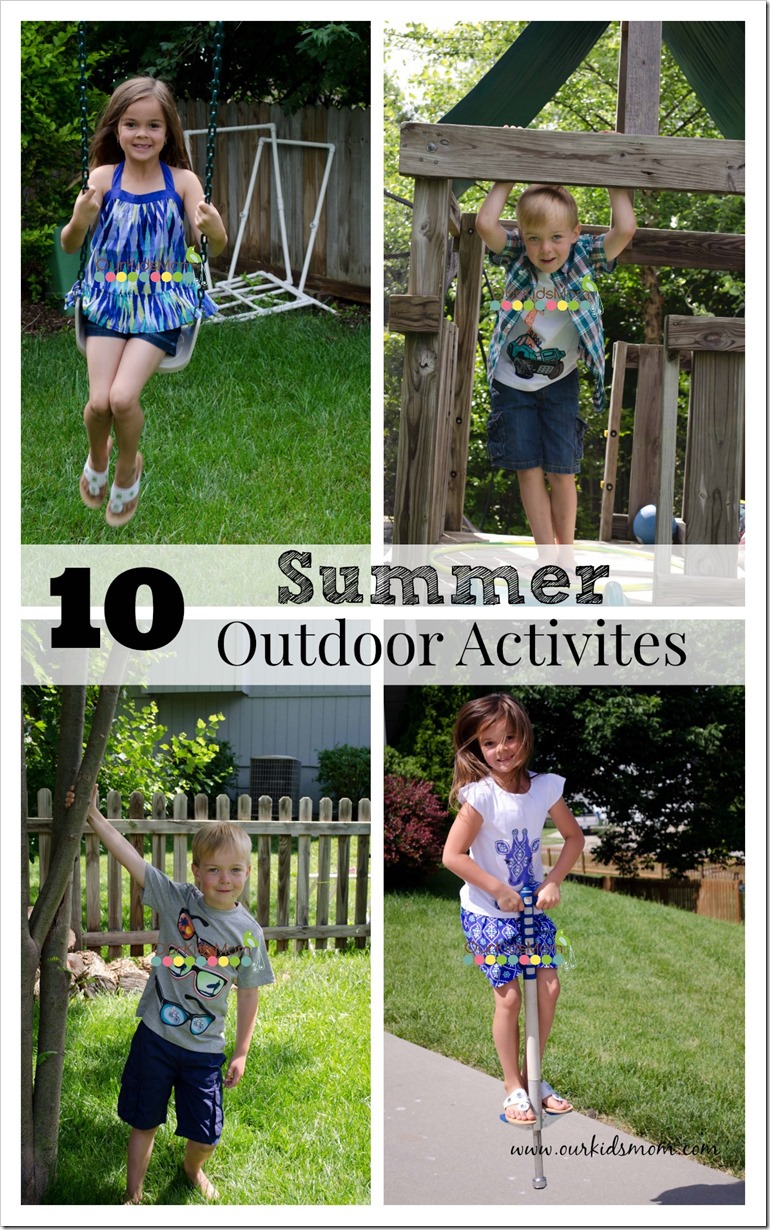 (The photos above were shot during an afternoon of play with my kidlets. Clothing provided by Gymboree.com.)
Connect with Gymboree:
WIN IT:
ONE OurKidsMom reader is going to win a $50 GC to Gymboree!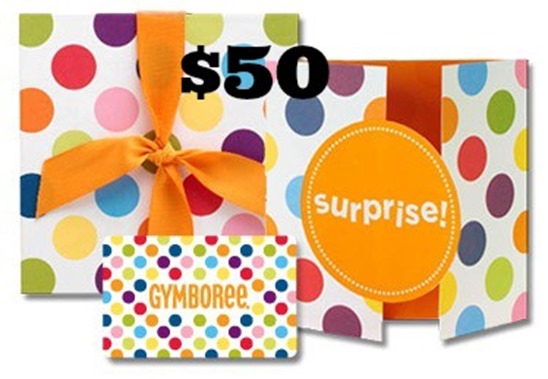 This giveaway ended at 11:59 PM EST on June 20, 2014.
        Disclosure of Material Connection: I received one or more of the products or services mentioned above for free in the hope that I would mention it on my blog. I only recommend products or services I use personally and believe will be good for my readers. I am disclosing this in accordance with the Federal Trade Commission's 16 CFR, Part 255: "Guides Concerning the Use of Endorsements and Testimonials in Advertising." The opinions expressed in this post are entirely my own. Your experience with the product may differ from mine. The sponsor is responsible for prize fulfillment and will be shipping the winner(s) their prize(s). For more information read my disclosure policy.