This post is sponsored by Walmart.com
With four kids under my belt, I have had a lot of experience with newborns. I've also experienced some of the best warm fuzzies in the world from friends and family eager to help make my nest ready for our newborn. Creating your baby registry at Walmart.com is super simple and allows well-wishers near and far to pick up a gift (and even have it shipped directly to you) without having to worry about purchasing a "double".
So, here is my short and sweet list of 10 Must Have Items for Your Baby Registry, all of which can be found at Walmart.com.
1) Stroller & Car Seat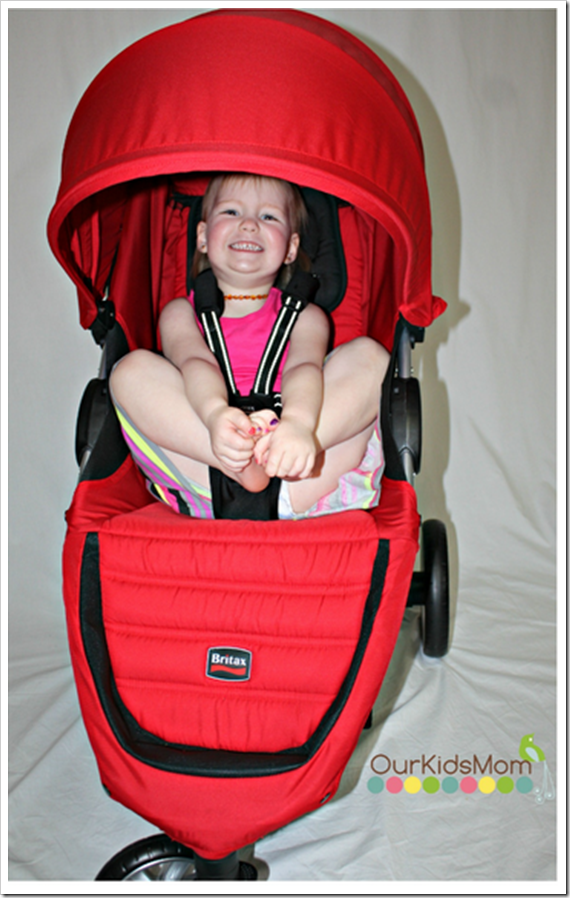 The car seat is a no brainer, and a stroller will be your best friend for years. I personally love the Britax B-Agile Travel System. Britax is a brand that I put my full trust in for the safety of my children. Their quality is top-notch and purchasing the two items together means (1) they will fit safely together without worrying about your car seat falling off/out and (2) you save a little dough by buying them both as a package.
2) Baby Monitor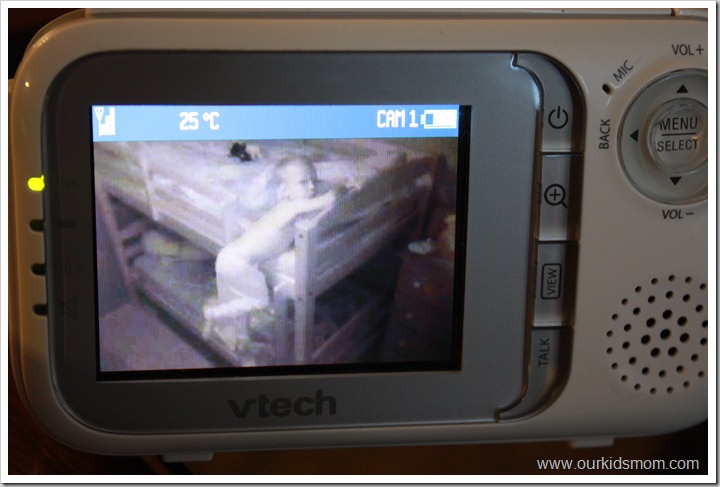 I've done the baby monitor thing both ways… audio only and video/audio. I rest so much easier using the video/audio combo monitors. As a matter of fact I still use the VTech – Safe & Sound 2.4GHz Full Color Video and Audio Monitor in my 5 and 7 year olds rooms. You never know what mischief you will catch!
3) Mattress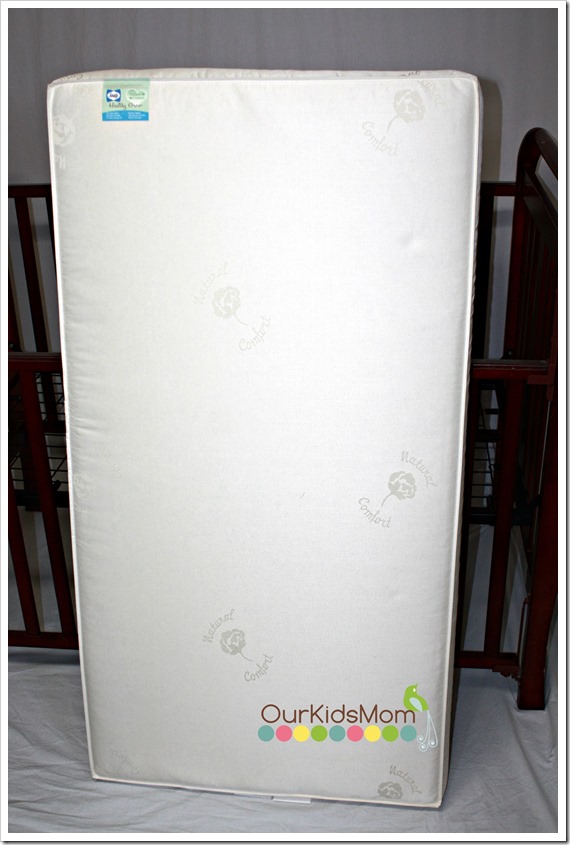 A good quality crib mattress will serve you well in two ways. Your baby will sleep sounder and longer on a quality item and it will last into the toddler years if you purchase a 2 stage mattress. Lindsay reviewed the Sealy Nature Couture Healthy Grow 2 Stage Infant Toddler Crib Mattress and loves it. Walmart does carry this, although it is currently out of stock. I highly recommend you check out all their Sealy mattresses.
4) Play Pen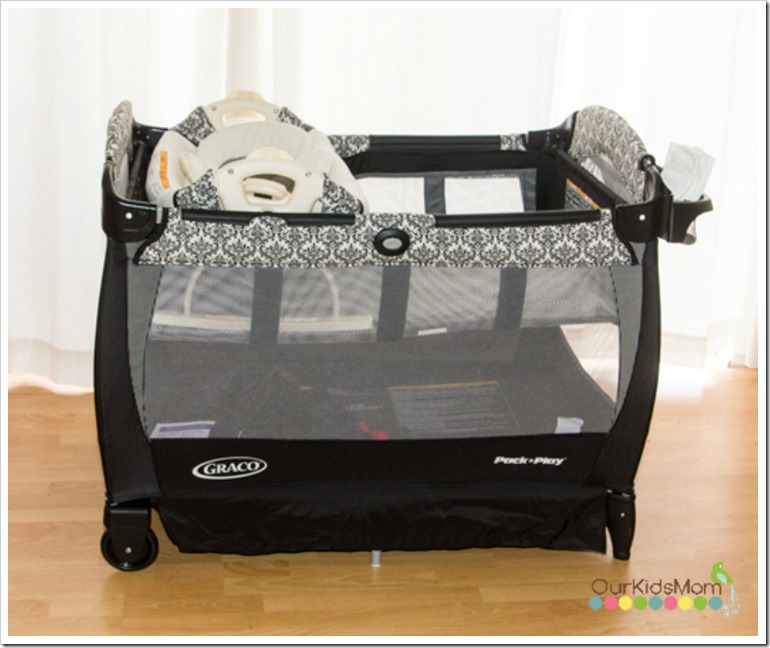 Although you'll eventually need a regular crib, you really only need a "playard" with a newborn. I used this at my bedside as well as in the living room during the day as a bassinet and a changing table. The Graco Pack 'n Play Playard with Cuddle Cove Rocking Seat is a powerhouse when it comes to multi-tasking. This will grow with your baby through their toddler years and works fabulously as a travel bed.
5) Bedding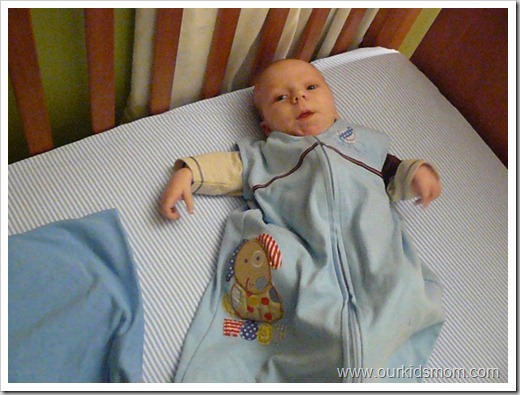 If you've decided to set up the crib, I highly recommend checking out Halo's Crib Sets. They come with the essentials plus a Sleep Sac minus the crib bumpers (that I never used anyway).
6) Diaper Pail
Although they don't smell too bad at first, the diaper smell can and will take over your house without warning. The Arm & Hammer Diaper Pail by Munchkin is easy to use and does a great job of controlling the odors.
7) Diapers (& Wipes)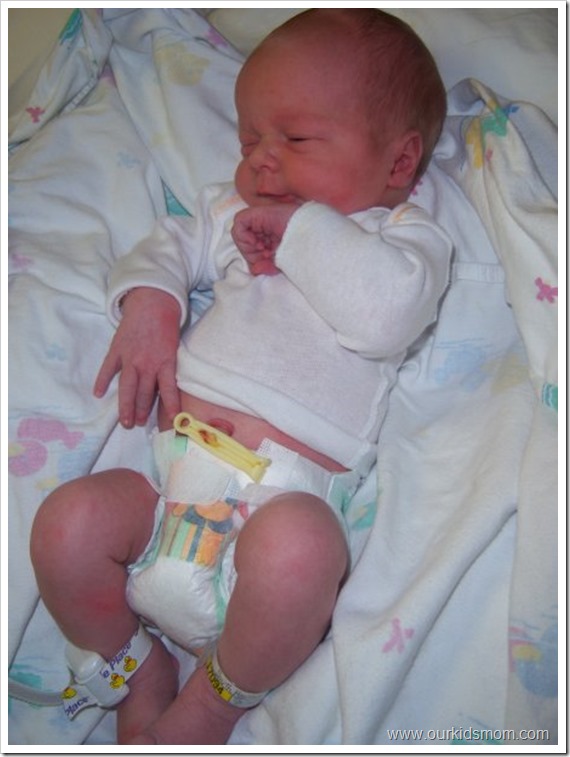 It's a given. They are going to go, and you are going to need diapers. If you choose to use disposables, I loved Pampers Swaddlers Diapers.
8) Swaddle blankets All four of my babies responded well to swaddling. It calmed them and they would tend to sleep longer when swaddled. I used the SwaddleMe Swaddling Blankets with the velcro for Emma and Ethan, but I have been longingly eyeing the SwaddleMe – Muslin SwaddleSquare blankets. I just adore muslin blankets and I think I may pick up a package for either a baby shower gift or hold onto it for when I'm a grandma.
9) Baby Swing
All of my kids loved their baby swings. I'm old enough that I actually used one of those manually wound swings that scared/woke the baby up (that was 21 years ago!). Emma and Ethan were both lucky enough to use a cradle-type swing from Fisher-Price. This would rock front to back or side to side. The cradle-type seat fits their little bodies so much better than the old style. I highly recommend this type of swing as they both were soothed so much better than Kaytlin and Josh with the older front to back only model with the "chair-like" seat. 
10) Play Mat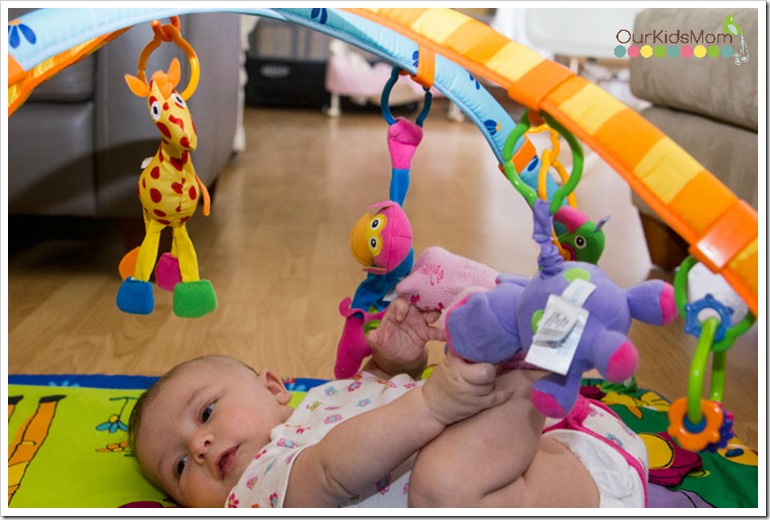 You may not need it right away, but soon you will be focusing on tummy time and general floor time. The Tiny Love – Gymini With Lights and Music is colorful, stimulating and fun for baby.
Do you have anything to add to the list?
I am blogging on behalf of Walmart.com and received compensation for my time, but the views expressed here are solely mine, not Walmart's. Shop online and save money to live better at http://www.walmart.com.