As fall rounds the corner, now's the time to do some fun family bonding. As the weather gets cooler and the sun sets earlier, there are plenty of things you can do with the family to really celebrate the season. Here are some fun bonding activities to do with your family this fall!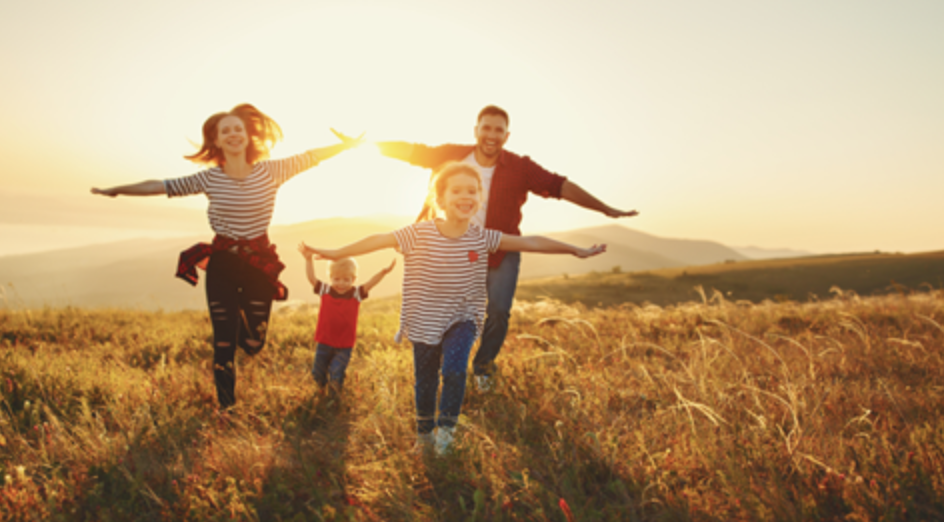 Family Photoshoot

: Falling leaves and cozy sweaters are perfect for photoshoots. Grab the rest of the family–and don't forget your pets!–and head out to a fun nature area or local park for some fun family photos. You could go to a pumpkin patch or a sunflower field for some great photos, too. Those photos will be perfect to add to

fun

personalized ornaments

to send as gifts for Christmas this year. 

 

Go Camping

: Take a trip outdoors this fall and get the family camping! With the weather cooling off, fewer people will probably be out. Pick a weekend when you, your partner and the kids are all free and head out to your nearest camping site! Pack some lanterns, necessities for s'mores and anything else you think you'll need besides the essentials in order to have a camp-tastic time. If you all are feeling really adventurous, why not try somewhere out of state or at least two hours away? That way, the kids feel like they went on a real trip, and you all get to explore somewhere new as a family.

 

Bake Fall Treats

: Fall means pumpkin, and pumpkin means sweet! Take some time as a family this fall and bake some quintessential fall treats. Use ingredients like pumpkin spice, apple and cinnamon to really drive home that fall feel. From donuts to muffins to cookies, there are so many different treats you can try. Just remember to clean up the kitchen after–and always lick the bowl clean.

 

Tour a Graveyard

: Do you know the difference between a

cemetery and a graveyard

? Graveyards are attached to a church, and most of the time they hold historical significance. Cemeteries are stand-alone sites. Many graveyards that are still standing today are hosts to the remains of influential and prominent people throughout the history of your town. A perfect activity to do as it gets closer to Halloween, check with some of the historical churches in your area to see if they offer graveyard tours to talk about some of the people buried there. It's a fun way for your kids to learn local history, but it's also a harmless way to give them a good spook!

 

Have Fun at a Festival:

Fall Festivals are some of the most fun ones to attend. With changing leaves and crisp evenings, most Fall Festivals are filled with fun fall activities, crafts and foods. Take a family trip to your local Fall Festival and enjoy bobbing for apples, drinking hot apple cider, carving pumpkins and anything else the event has to offer. Make sure to bring a comfy blanket to spread out on as you enjoy the evening concert. 

 

Hitch a Ride on a Hay Bale

: Many local farms offer hayrides for families to enjoy during the fall. With a picturesque scene–and the chance to spot some unique farming creatures–a hayride might be just what your family needs this fall. If your kids are older, find out if the farms also offer haunted hayrides. While normally too scary for the younger ones, teenagers will love to prove how tough they are and try to get through anything that's haunted! 

 

Collect Pinecones:

Get outside this fall and go hunting for pinecones. A great way to make a fast and easy decor centerpiece, your kids will love getting to help you put together the focal point for your home. Just make sure to brush out any bugs or critters that might be hiding in them, arrange all the pinecones into a decorative bowl and place them on your coffee table or on top of your mantel for an instant fall decor piece.

 

Have a Bonfire:

Fall is the perfect time for a bonfire! Throw some logs into your firepit and spend the evening outside. To make it even more fun, why not play some games while you're out there? Tackle a puzzle, have a quick corn hole match or play some football. Then, when the sun sets, curl up by the fire in some

cozy blankets

and toast some marshmallows for s'mores! 

 

Take Up Knitting

: The kids are never too young to learn how to do some yarn crafts. Whether it's knitting or crocheting, yarn crafts can help teach kids patience and give them something fun to do when it's a little too cold outside. Plus, they can get a head start on making all their friends and family unique, homemade gifts this Christmas. You can work on a couple of throw blankets for the family to use for when it gets colder out, too. 

 

Paint a Pumpkin

: Carving a pumpkin takes patience and can get

really

messy. This fall, paint pumpkins instead! There are

many different stencil design

s you can use to paint the perfect pumpkin. Or, feel free to freehand! The kids will love getting to put their own artistic spin on the pumpkins, and you don't have to try and wrestle them away from the sharp carving objects. Plus, since the pumpkins are painted instead of carved, they'll last much longer! If you don't want to worry about having rotting pumpkins on your front stoop, why not paint some decorative pumpkins? Available at your local craft store, decorative pumpkins can be reused each year so that you don't have to scrounge for the right-sized real pumpkin at the grocery store.

 
Fall is the perfect season to spend time with your family. The weather cools down so that you can spend more time outdoors, and the leaves start to change, making for perfect photo backdrops. There are so many activities you all can enjoy together–from pumpkin carving to camping. Just remember to have fun while you're together and it'll have been a worthwhile season!