Use Box Tops for Education™  as a Chore Incentive #BTFE
Last week I shared with you how your local school can benefit from your grocery shopping with Box Tops for Education™ .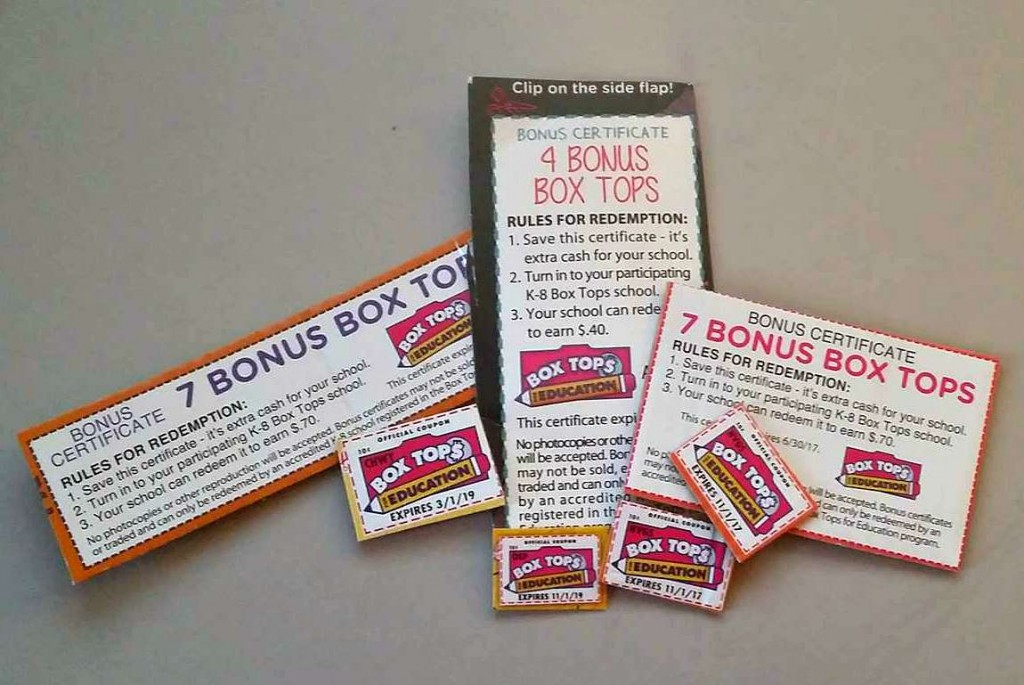 What is Box Tops for Education™ ?
Box Tops for Education™ is one of America's largest school earnings loyalty programs. With over 80,000 K-8 schools participating, the parents simple clipping, saving, and turning in Box Tops™  labels has helped these participating schools earn over $525 million since the launch of the program in 1996.  Valued at .10 each, those little labels make a HUGE impact.
Here's how it works:
Purchase participating General Mills® products. They are easy to spot. I try to find the ones with Bonus Box Tops™
Clip and save the Box Tops™  labels from those products. I find that having a plastic baggy in my junk drawer helps me keep them together.
Send the Box Tops™  labels into your child's school by the dates requested. They have specific due dates to adhere to.
Your child's school redeems them for 10 cents each. So that 7 Bonus Box Tops™  certificate you sent in? That's 70 cents!
That school spends the money any way they choose to better your child's education! Our school funds field trips… sometimes up to 2 per classroom!

I remember my mom tossing all of her Box Tops for Education™  into a container and when it was full I would proudly bring them to school. I really didn't understand what they were, I just remember how happy my teacher was when I handed them to her. Now with two of my own children in elementary school I realize what those little pieces of cardboard really mean to a school.

Our school encourages our children to bring in Box Tops for Education™ by having room competitions. This motivates my children because they want to be the winning classroom. These little competitions really add up big for our school. The chart above is of the earnings for our school for the past five years. Last year our school earned over double their average, giving them the ability to do a few little extra things for our kids this year like give every child a year book free of charge. Our goal this year is $1,500 but I'm secretly hoping their surpass last year's earnings!
Because I have two children now begging to bring Box Tops for Education™ to school, I've decided to make them incentives in the house.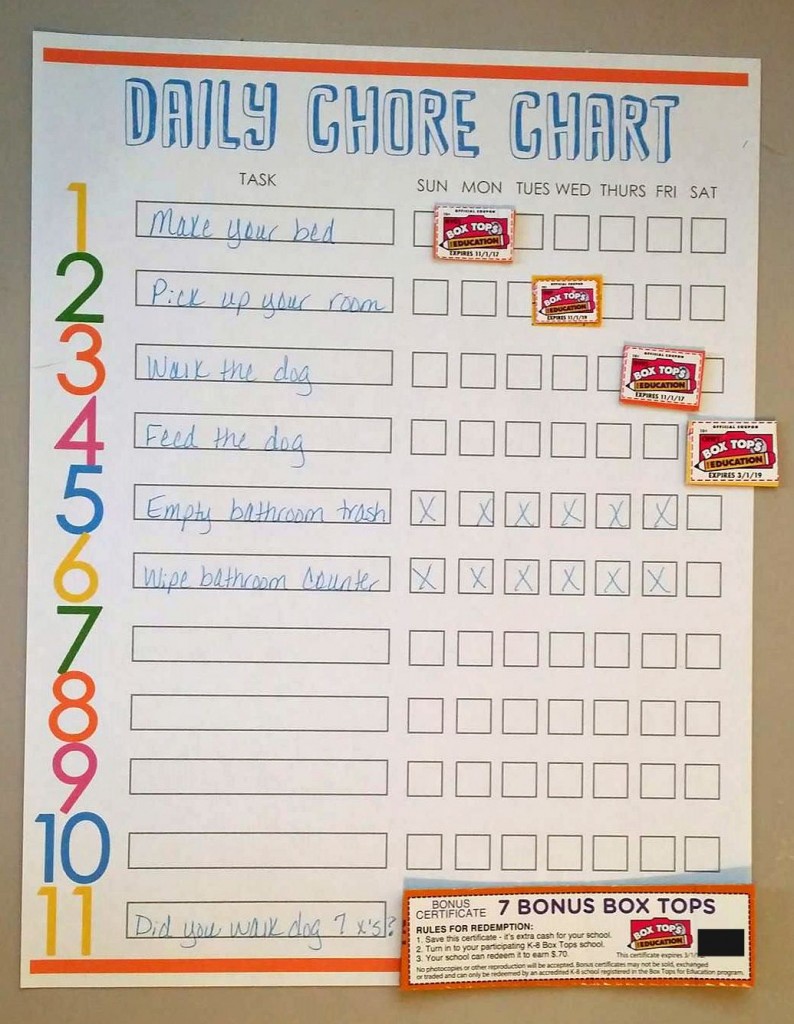 Chores are something I have the hardest time getting my children to do on a daily basis. I feel it's important for them to contribute as much as they reasonably can at their age. Starting with self help items such as making their own bed and picking up their floor and moving into helping to care for the family pet, they learn responsibility and awareness of other's perspectives and needs.
I started with a free downloadable chore chart. I found this one on Living Well Spending Less. You can print this weekly or laminate it for reusability. Next, fill out the chores that are important to you and age appropriate for the child. If you have a Bonus Box Top™, I like to use those when they complete an important chore all the days they were requested to… so for us walking the dog all 7 days earns a Bonus Box Top™ as well as the Box Tops™ they earned during the week.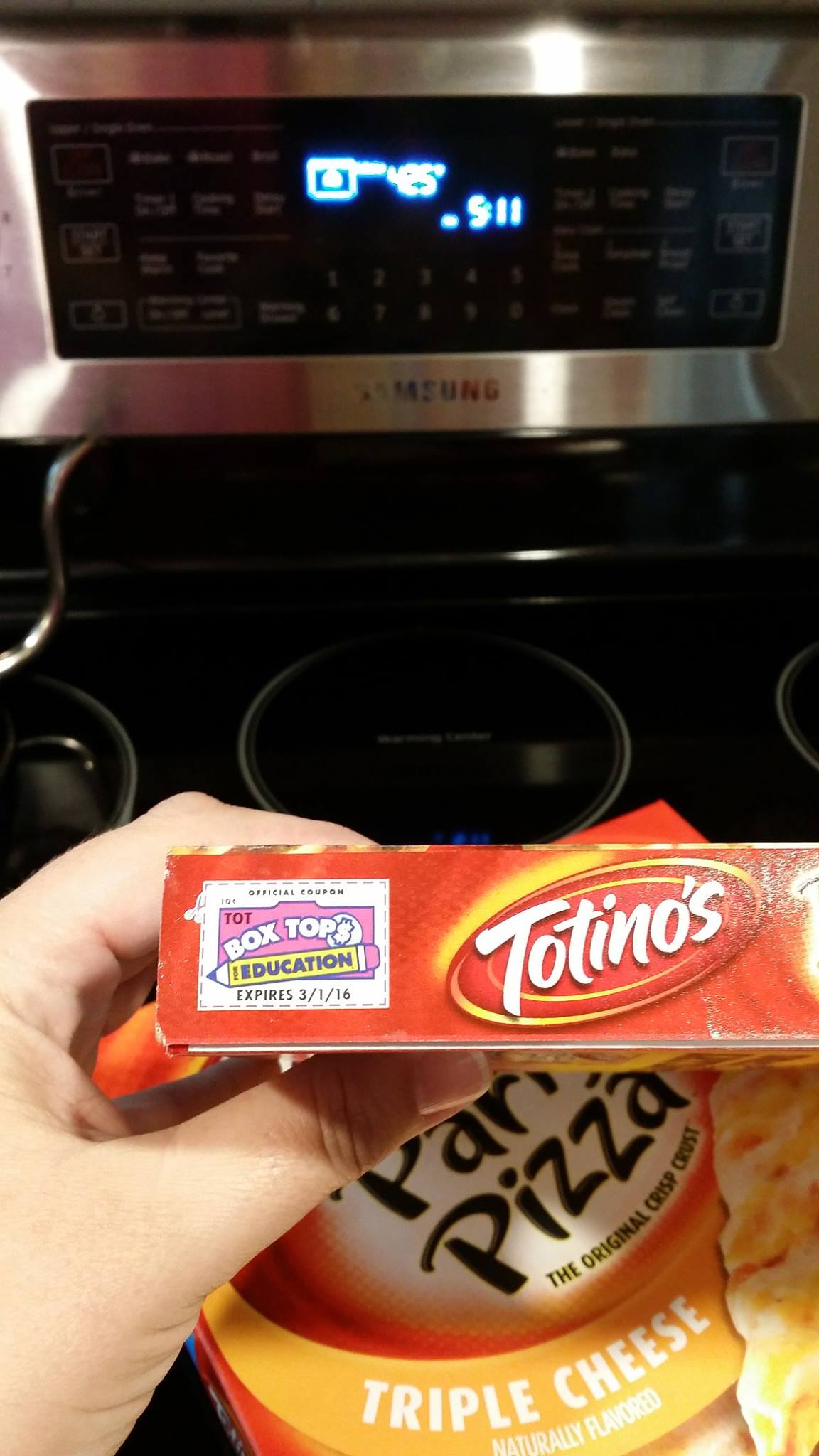 As the week goes on and I clip more Box Tops™ I like to add them on to the chart in random places. When I first started clipping I was so surprised at how many items I already had in my cupboard that had Box Tops™ on them!
I am now more mindful as I shop. I love helping our local PTA while shopping for my family. With the Walmart Bonus Box Tops™ on select General Mills® products our weekly Box Tops™ contribution to our school has nearly doubled!
Do you like shopping online? Now you can earn eBox Tops at Wal-Mart! Even more ways to save for your school.
This is a sponsored conversation written by me on behalf of General Mills®. The opinions and text are all mine.