How To Create The Perfect Twisty Braid
My Emma has become quite the little fashionista as of lately. Between having a definite opinion on her clothes and knowing how she wants her hair I really have my hands full.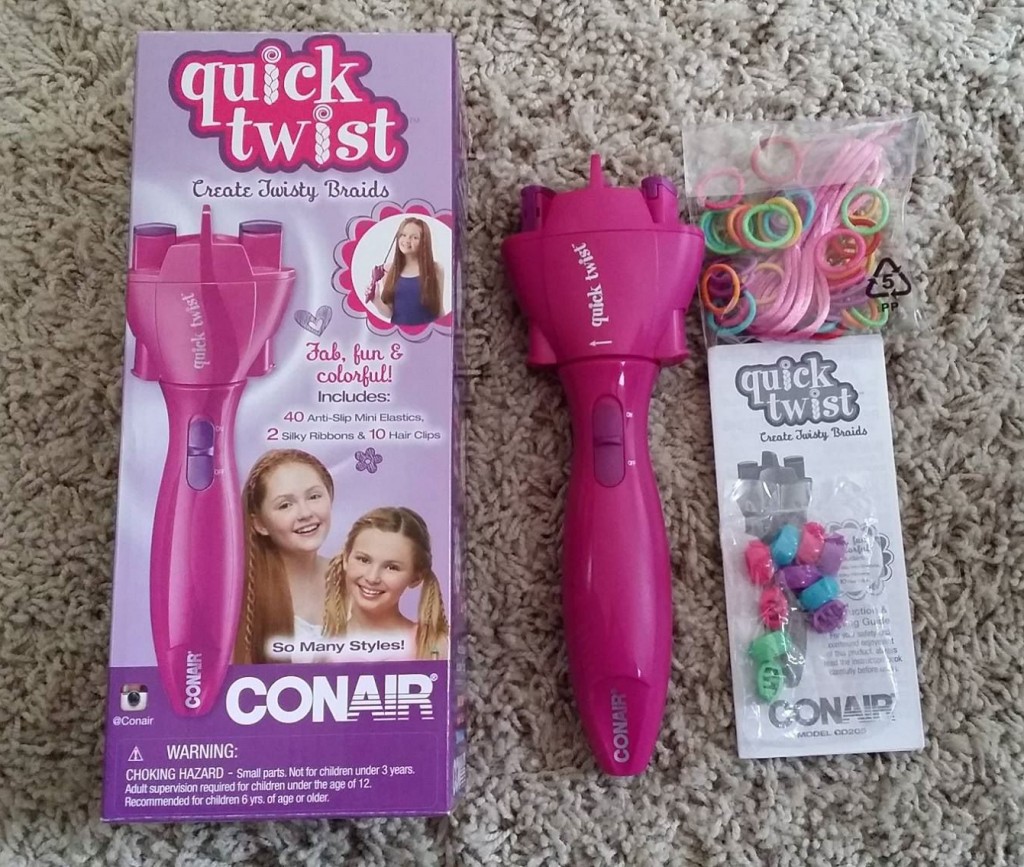 When I was offered the chance to take the Quick Twist for a spin (literally) I couldn't resist. The twisty braid is a new trend around here that she has asked me to try by hand before. Having a tool that could do it for me would be fabulous.


I'm not a complicated hair style kind of mom. I usually pull it back, maybe twist it into a messy bun and call it done. The Quick Twist is really so simple to use and it creates pretty twisty braids with just the press of a button and a few short twists, even I don't mind doing it.
First, lock the ends of two strands of hair into place and pull taut.

Next, press the button to make it twist the strands all the way up. Once the strands are twisted, then you twist the tool in the direction of the arrow on the wand to twist the two strands together.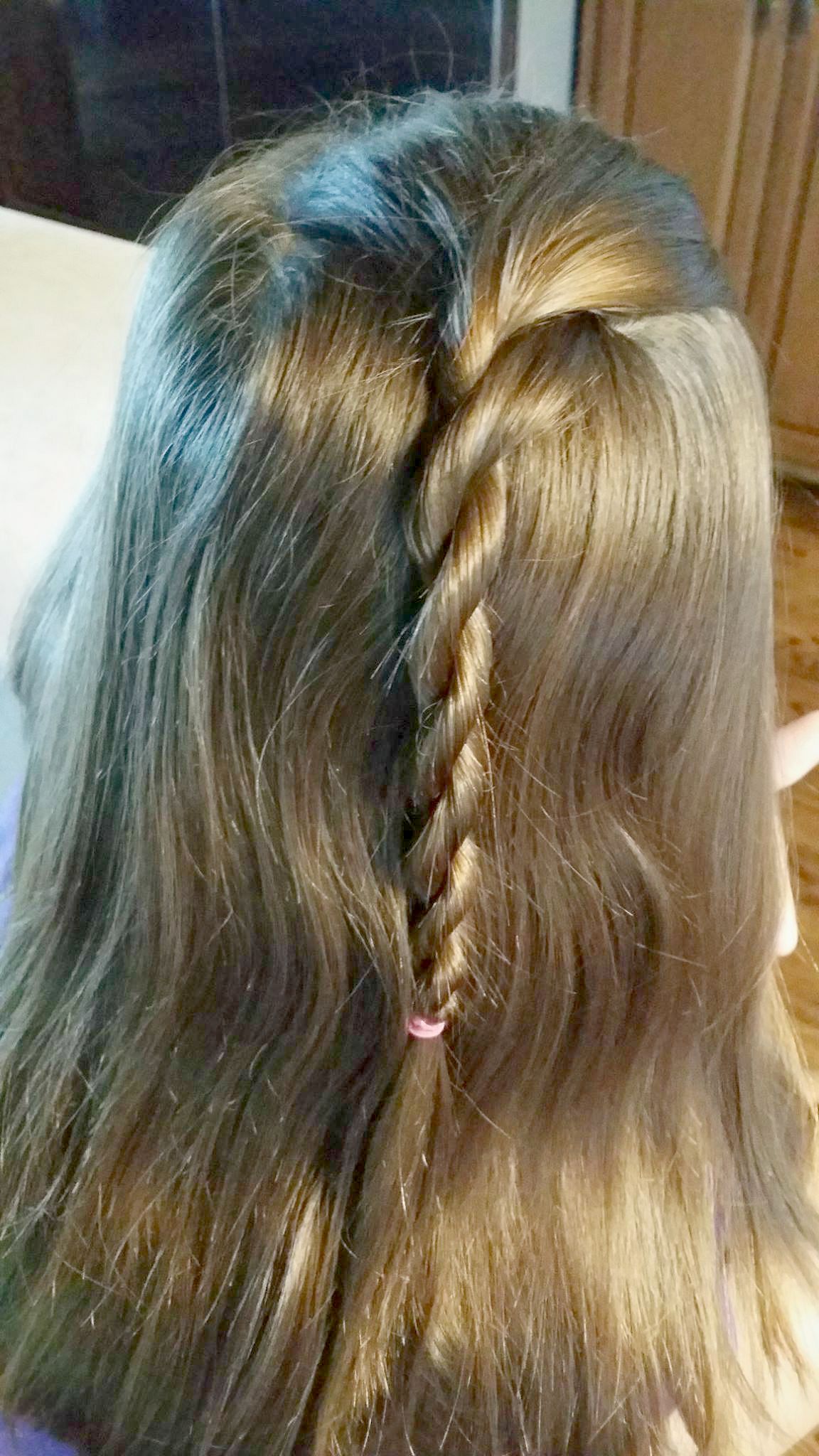 During the school day I try to get Emma to let me pull some of her hair back to keep it out of her face. She always rolls her eyes at me because it looks "dumb". When I use the Quick Twist on the piece I pull back she loves it and leaves the house with a smile.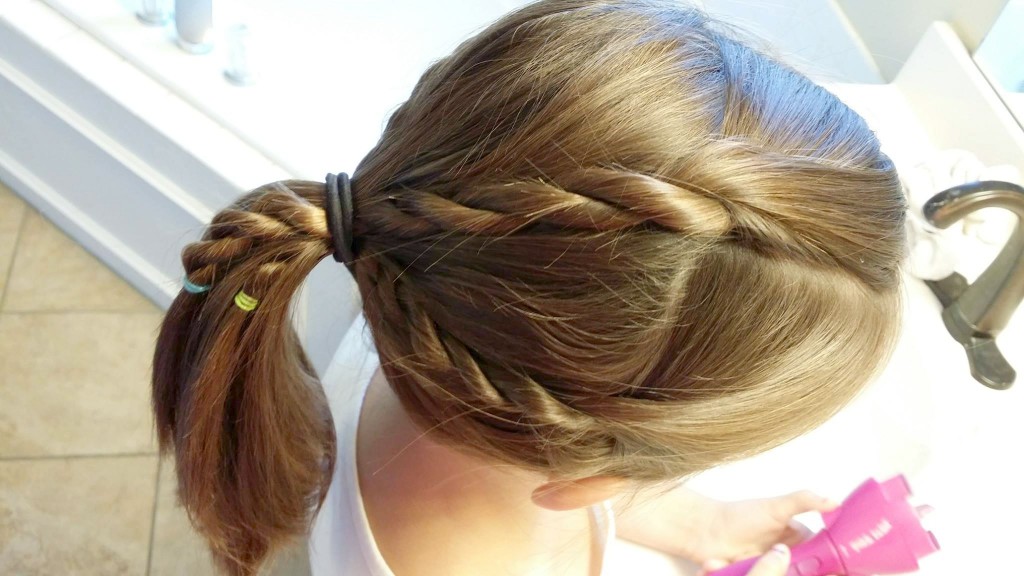 On dance nights she has to have ALL of her hair back, most times in a pony tail. I just take her previous hairdo above a little further and twist 2 sections on each side of her head and tie them off. Then I pull everything back into a pony tail for her finished look. She loves this look and thinks it's fun! I am just happy she isn't complaining about her "ugly" pony tail anymore!
To learn more about the Conair Quick Twist, visit www.conairquicktwist.com
For more beauty tips, tricks and giveaways,LIKE Conair on Facebook and follow them on Twitter, Instagram, and Pinterest!
This is a product-provided, sponsored conversation that contains affiliate links. I received the Conair Quick Twist™ Double-Stranded Braider for my own personal use. All opinions, text and experiences are my own.