I am participating in a sponsored campaign hosted by Centrum®. I received compensation for this post. While all opinions stated are my own, I make no claims about Centrum® as a product or its effectiveness.
My morning routine is fairly consistent. Wake up, take a shower, hair/makeup, then head downstairs for my cup of coffee. I enjoy coffee while checking email and half-listening to the morning news… it's my wakeup time. Then I head upstairs to wake the kids up and get them started for the day. Once they are dressed, fed and awake it's time for them to head to school.
Notice there wasn't mention of breakfast or vitamins in that routine for me.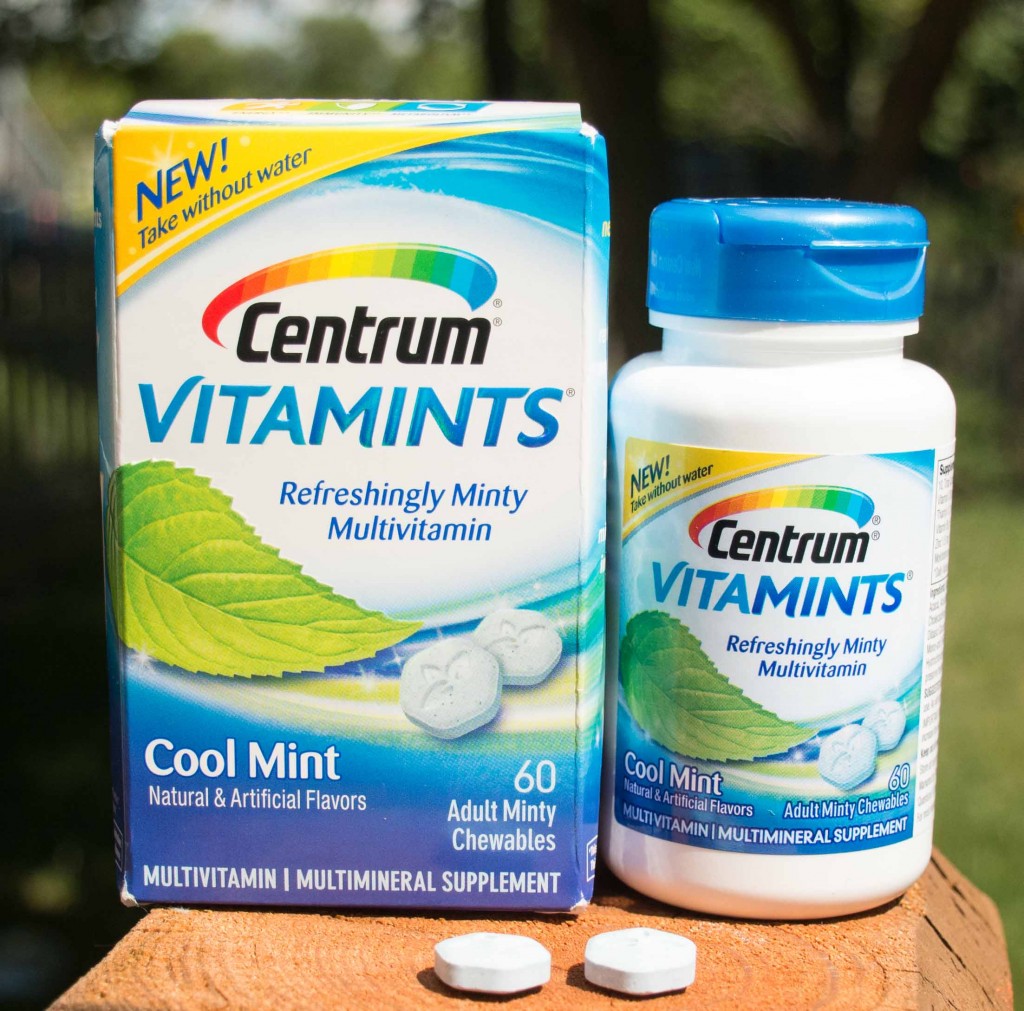 I've recently realized that I really need more fuel to keep me going. Breakfast is a no-brainer and that's been easy to incorporate, but vitamins are an issue for me. Although I can swallow them, big horse pills are just not my cup of tea.
Then I heard about Centrum® VitaMints®.  New Centrum® VitaMints® provides adults with essential nutrients in a chewable you enjoy like a mint.
Centrum® VitaMints® is a complete chewable multivitamin that includes key nutrients—like B Vitamins, and Vitamins C & E— to help fill nutritional gaps and support your energy, immunity and metabolism*. *This statement has not been evaluated by the Food and Drug Administration. This product is not intended to diagnose, treat, cure or prevent any disease.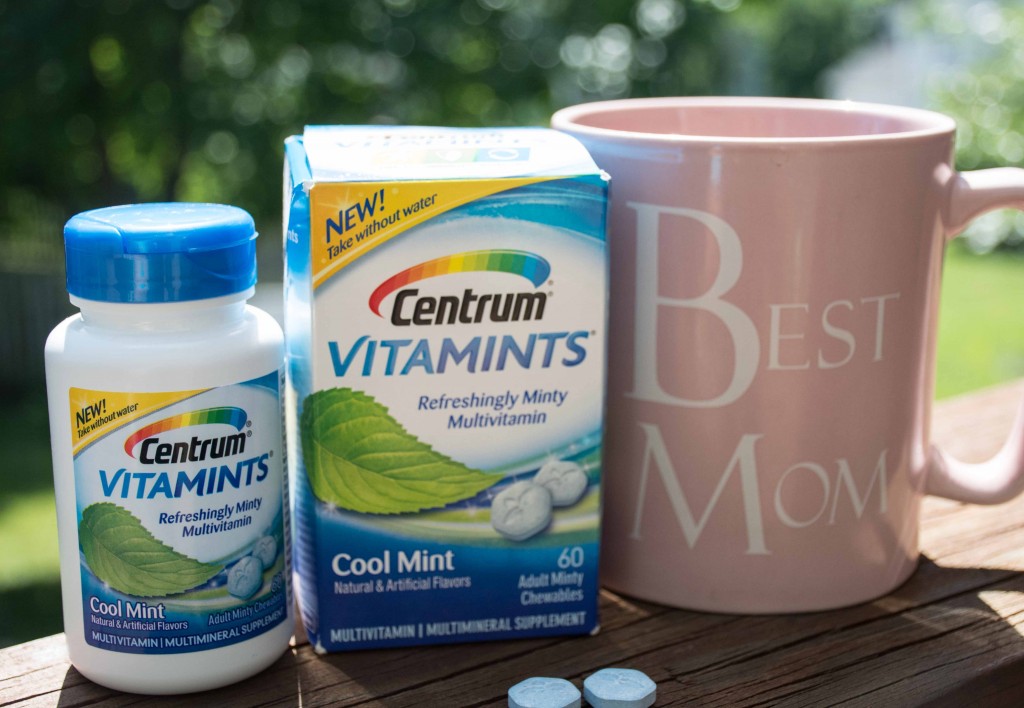 Centrum® VitaMints® really surprised me when I first started taking them. To be honest, I expected something chalky or a bad aftertaste. These have a truly unique and surprisingly pleasant-taste in a Cool Mint flavor.  These can be taken with or without food or water… I tend to take mine right after my morning coffee and it helps eliminate coffee breathe.
Though eating healthy is my main goal, I know that I don't always meet my daily requirements. In a recent survey from Prevention and Centrum® they found that, although more than 75 percent of Americans believe it is fairly easy to get recommended daily amounts of vitamins and minerals by eating a healthy, balanced diet, nearly half of those polled are concerned they may not be getting enough of one or more key nutrients.
Multivitamins are recognized as one of the ways consumers can help fill daily nutrition gaps in the diet. I will continue to eat healthy and as clean as possible, but I know Centrum® has my back.
For more information check out the Centrum® website  www.CentrumVitaMints.com