Decluttering and Simplifying My Life | Seventh Generation Seven Day Journey
It's been a little over a month now since our family starting our journey to clean eating. We all have noticed a difference both physically and mentally since we started weeding out our unhealthy choices and started replacing them with unprocessed foods.
As we continue on this journey and continue to read and research, the more we've started to realize that it's not all about everything we put in our bodies, but it's also about what we are putting on our bodies. I'm also learning that what is healthy for us, is healthy for the environment. That's why I've joined Seventh Generation's 7 Day Journey.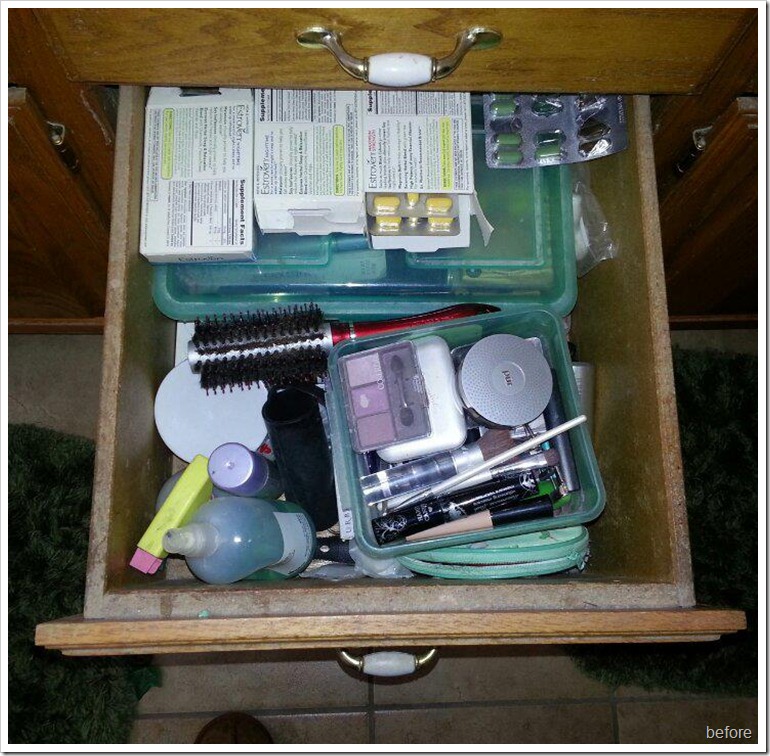 I am starting with my daily beauty routines. Body soap in the shower, shampoo/conditioner, hand soap/bar soap washing my hands in the sink, lotion all over on a daily basis, makeup and makeup remover. Not only did I need to clean up my mess (above), I needed to simplify and start moving in a more natural direction.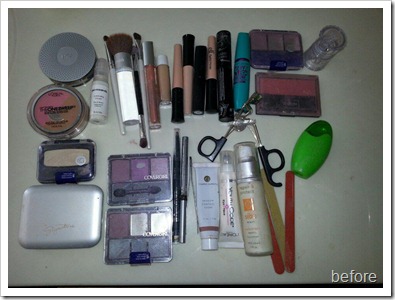 I started by minimizing what was in my daily makeup tub. I picked through and narrowed down my mess to the bare minimum of what I use. This is just a start for me, but a good one. As my supplies run out I will start replacing them with more eco-conscious, natural & cruelty free products.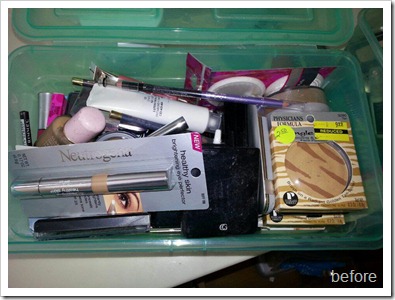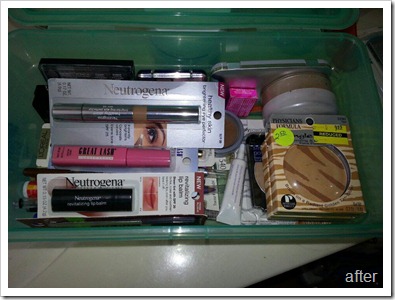 I then tackled my "back up bin" which is full of supplies that, to be honest, I will probably never use. There are a few mainstays in the mix that I kept, but I tend to hold onto stuff because I might need it some day (and never do or forget I have a "back up"). My next mission is to sit down at the computer and research brands and ingredients to narrow it down even more.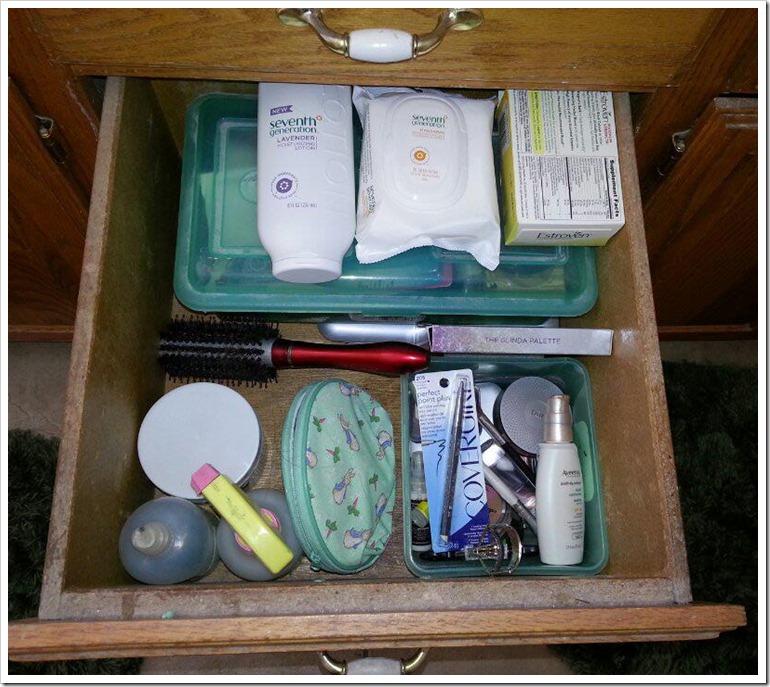 For now I think I've done a fairly good job simplifying my beauty drawer. I've also added a few new items to my routine from Seventh Generation.
I'm excited to try Seventh Generation because they make sure that every ingredient used in their personal care formulas has a purpose, which has allowed them to optimize their formulas to help solve the actual needs we have in life.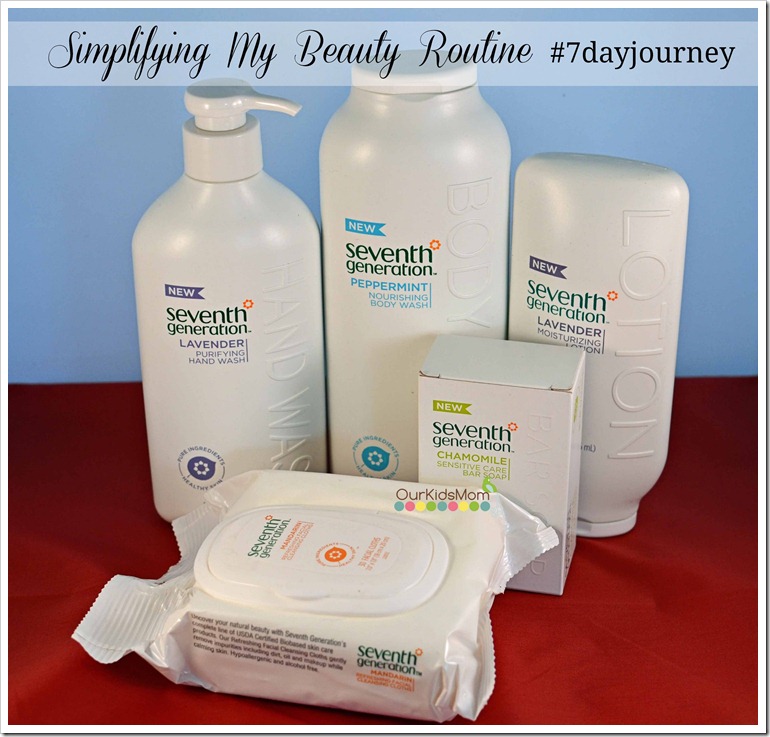 Some of the new products in my daily routine from Seventh Generation include Purifying Hand Wash, Nourishing Body Wash, Moisturizing Lotion, Sensitive Care Bar Soap and Facial Cleansing Cloths. I feel good about using these items as they are pareben and phthalate free.
What you will find in the in their products like the USDA certified biobased body wash are essential oils, botanical extracts and plant-based ingredients. Seventh Generation follows the precautionary principle, meaning they won't use an ingredient in their products until they are sure it meets their standards.
I've been using them less than a week and I've already noticed a significant decrease in dry, itchy skin. I was at a point that I was rubbing and scratching myself raw. I don't know if it was chemicals, perfumes or what that was causing this reaction while using my old products, but I'm happy to have found a more natural alternative for these every day beauty items. I'm also happy to know that Seventh Generation fragrances are made from whole essential oils instead of synthetic fragrances that other brands have been known to use. I love all of the simple, pure fragrances like Floral (lavender), Herbal (mint), Citrus (mandarin) and Mildly scented (chamomile).
These products are reasonably priced from $3.99 – $7.99 at Amazon.com, Drugstore.com, Alice.com and Soap.com; and at stores such as Walgreens, Target and even grocery stores, including Whole Foods.
Seventh Generation wants to get you started on your journey to natural beauty.
Visit 7 Day Journey to natural beauty for tips and information on their new line of USDA approved biobased products ranging from facial wipes to body lotion!
This is a sponsored conversation written by me on behalf of Seventh Generation. The opinions and text are all mine.
This is a sponsored conversation written by me on behalf of Seventh Generation. The opinions and text are all mine.