Traveling With Young Kids | Homemade Activity Book Idea
During one of our family road trips, my oldest daughter and I tossed around ideas to keep Emma (5 1/2 at the time) and Ethan (4 at the time) entertained for nearly 5 hours in the car (each way). Kaytlin thought up a fun way to keep the kids entertained while still containing the mess so we didn't have to dig for crayons or stickers between the seats and it went over so well I thought I'd share.
Supplies you will need:
1" – 3 ring binder

1 sheet scrapbooking paper

sticky Velcro

retractable crayons or colored pencils (can also be done with markers if you have older children

3 hole punch

sheets of stickers

print outs of coloring pages (found at various websites)

lined notebook paper
Here is what she did. Please keep in mind these have already been through one trek in the car before I had a chance to take the photos.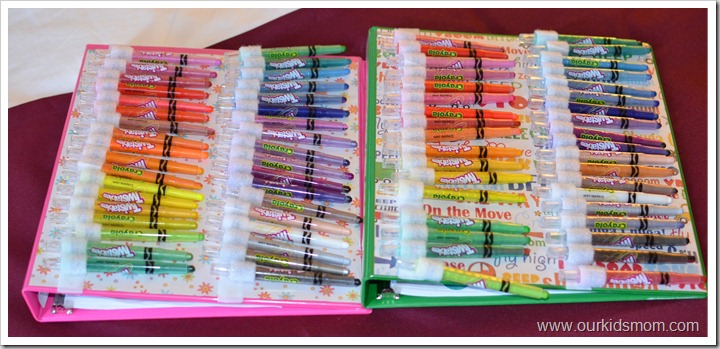 She started with a 1" – 3 ring binder for each child with a clear pocket in front. Because she likes things to look nice, she purchased a sheet of scrapbooking paper that went along with each child's personality and slid it in the pocket.

Next she used sticky Velcro and put two rows on the front of the binders. The opposite side of the Velcro was used to wrap around the end of the retractable crayons.

Then place the crayons on the binder (Velcro to Velcro).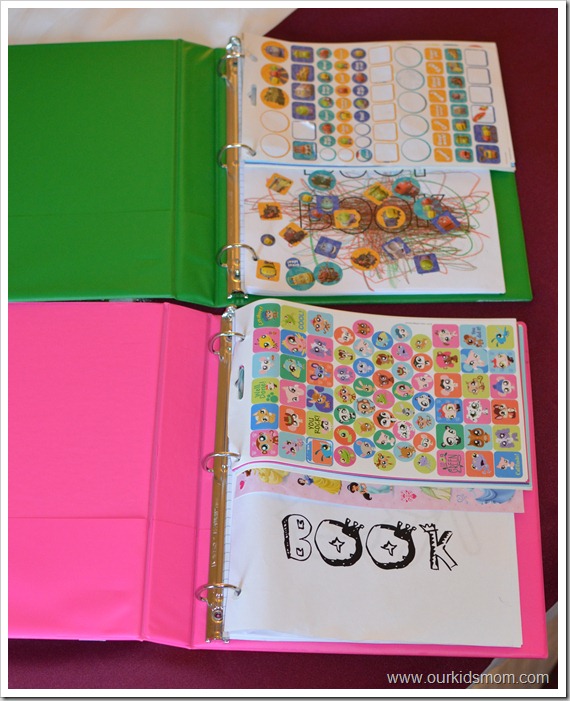 Next she hole punched some sticker sheets she found in the $1 bin at our local Target. You can also find inexpensive stickers at your local $1 store or maybe purchase a book filled with stickers to make your money stretch.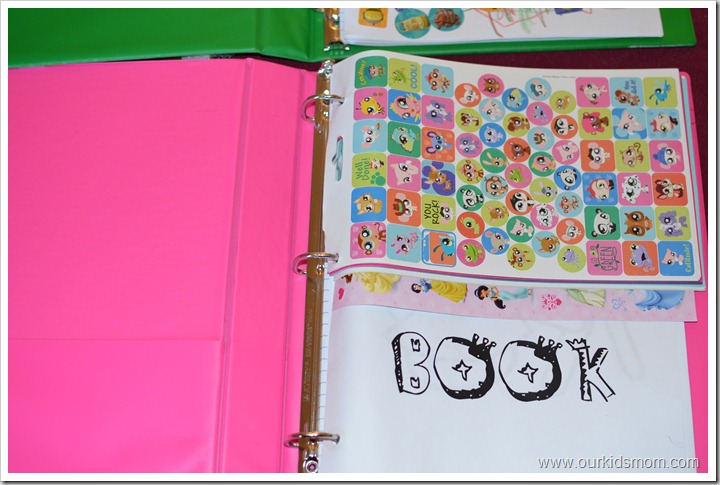 Because Emma and Ethan love stickers Kaytlin went a little overboard with how many she put in our books, but there was plenty of room.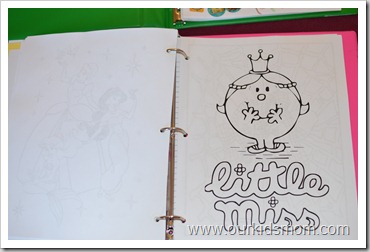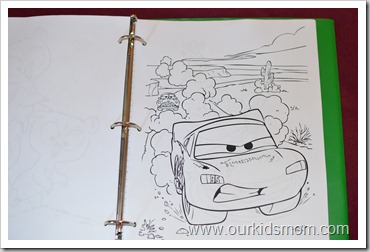 The next section of the book is full of coloring pages print outs that Kaytlin found at various websites. They are fairly simple to find… Google "printable coloring pages ____" and fill in the blank with your subject. She also made some pages for tic tac toe and other fun paper games for the kids.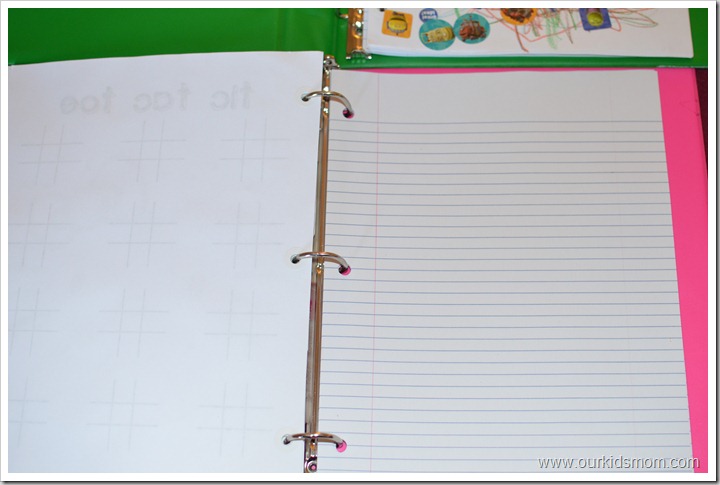 The back section is great for notebook paper if you kids like to write or you can use unlined paper so they can free draw. The possibilities are endless and fully customizable.
These books worked like a dream keeping our two entertained for most of the trip! I hope it helps you out!