This post is sponsored by Grand Central Publishing.
THE HAND ON THE MIRROR
By Janis Heaphy Durham
In stores April 28th
About the Book:
In 2004, Janis Heaphy Durham's husband, Max Besler, died of esophageal cancer at age fifty-six. While coping with her grief, Heaphy Durham began encountering phenomena unlike anything she had ever experienced: lights flickering, doors opening and closing, clocks stopping at 12:44—the exact time Max died. But then something startling happened that changed Heaphy Durham's life forever: a powdery handprint spontaneously appeared on her bathroom mirror on the first anniversary of Max's death. Incredibly, a similar image appeared on the second and third anniversaries as well. Clearly, something otherworldly was occurring.
This launched Heaphy Durham on a journey that transformed her spiritually and altered her view of reality forever. She interviewed scientists and spiritual practitioners along the way, discovering the fragility of the veil between this world and the next and the way the two are bridged by love.
Check out the excerpt below:
[pdf-embedder url="https://www.ourkidsmom.com/wp-content/uploads/2015/05/HandOnMirror_excerpt.pdf"]
About the Author:
Janis Heaphy Durham was born in Kalamazoo, Michigan, in 1951. After earning a bachelors and a masters degree from Miami University in Oxford, Ohio, she was hired in the advertising department at the Los Angeles Times, where she rose to senior vice president of advertising. In 1998 she was named the first publisher of the Sacramento Bee. Under her leadership the newspaper won two Pulitzer Prizes.  Janis retired in 2008 and lives between Idaho and Florida with her husband, Jim Durham.
LEARN MORE
Learn more at TheHandontheMirror.org
Like the book on Facebook
Follow Grand Central Publishing on Twitter, Facebook, and Instagram
#HandontheMirror
WIN IT:
ONE OurKidsMom reader is going to win a copy of The Hand On The Mirror & a $25 Visa Gift Card!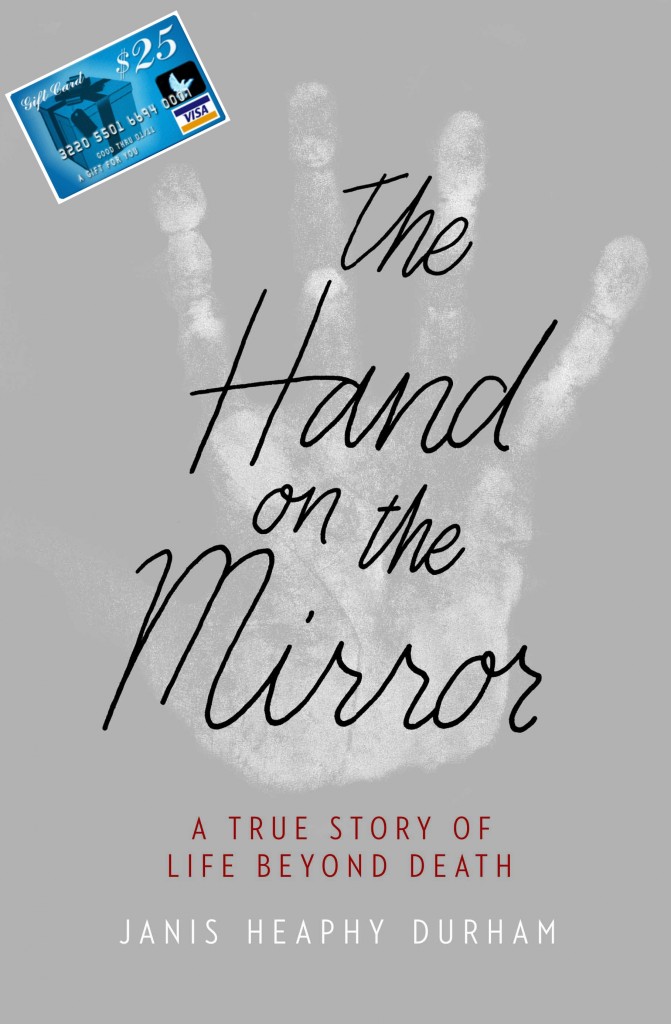 This giveaway ends at 11:59 PM EST on May 22, 2015.