The Basics of Gluten and Gluten Intolerance
Gluten-free products are now much more widely available at local supermarkets and food stores than ever before.  Before you try some of the many gluten-free products available, you may want to learn more about it and why people are spending money to go gluten-free.
What is Gluten?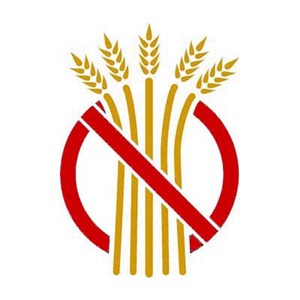 Gluten is a form of protein that can be found in the grain, or the mature seed, of wheat, barley, and rye. Gluten itself is not an inherently toxic substance, although some people do experience an adverse reaction when consuming food products containing gluten.
Many people who switch to a gluten-free diet do so because they experience gastrointestinal issues and have gluten intolerance.  Generally, these people just want to feel better and notice that less gluten is a step in that direction.
Other people, however, find it medically necessary to avoid gluten, usually due to Celiac Disease.  Celiac is a disorder of the intestine which creates a hypersensitivity to gluten and sometimes severe illness in those with the disease who consume even trace amounts of gluten.
Whether by choice or necessity, choosing to eat gluten-free has become easier.
However, currently there are no U.S. Food and Drug Administration policies regulating the use of the term "gluten-free," though regulations have been in review since 2007.  For now the field is wide open and consumers concerned about gluten should educate themselves on common sources, as well as not-so-common foods containing gluten.
Where is the Gluten?
The most common sources of gluten are breads and wheat flour-based products.  You can be confident of eating gluten-free if you stick to basic whole foods such as fruits, vegetables and meats.
Some of the harder to spot sources of gluten occur in many of the processed foods, restaurant and fast foods which play a large role in the diet of the typical American consumer.   Here are a few surprising products which contain gluten.
1.     Soy Sauce – The popular salty, Asian sauce is not actually a soy product.  In fact, many soy sauces are wheat-based. Best to check the label, or bring your own.
2.     Condiments – Unless labeled otherwise, ketchup, mustard and other condiments are most likely stabilized with a gluten product.
3.     Spice Mixtures – While whole, pure spices like basil or oregano are fine, common spice blends or mixtures usually use a wheat product for filler or as an anti-caking agent. Be careful of blends like taco seasoning or poultry seasoning.
4.     Processed Meat Products – Gluten is often used in processed meats to provide texture or filling.  Hot dogs, sausages and deli meats are all somewhat hidden sources of gluten which you may not be aware of. Ask your butcher if in doubt.
5.     Marinated Meats – While meat alone is gluten free, most of the pre-marinated meat available in the grocery store is resting in a sauce containing gluten.  You can buy the meat yourself and make the sauce at home to eliminate the gluten.
6.     Baking Powder – Baking powder and other baking ingredients such as yeast and confectioners' sugar can contain gluten. Generally, corn starch is used to keep the light texture of the sugar or powder but sometimes wheat may be used. Check the labels carefully.
7.     Lipstick – Many lipsticks, body lotions, shampoos and conditioners contain hidden gluten. As these products generally do not list ingredients it can be difficult to determine. Often one of the culprits is in products containing vitamin E. The vitamin E may be derived from wheat. There are now many beauty products which are gluten-free.
8.     Medications – Many medications, both oral and topical, contain gluten. Wheat-based products can be used as part of the labeled, "inactive ingredients."  Currently, the best way to know if your prescription contains gluten is to talk with the manufacturer though consumer groups are trying to ease the burden on patients by having medications labeled as gluten-free.
Read the label
The only way to ensure you are eating gluten free is to begin to carefully read ingredient labels on the products you are buying, especially when purchasing a new and unfamiliar product.
Some tips for stepping-up your gluten free eating:
·      Choose more "whole" foods such as fresh vegetables and un-processed meat
·      Choose products with short ingredient lists
·      Learn the "code-names" for gluten (Bulgur, Durum, Seitan, Triticale and others)
·      Eat out less often
Whether you are choosing to go gluten free as a health conscious decision or because of a serious disease such as Celiac Disease, it is easier than ever to do.
About the Author
Joy Smith and her family have been gluten free for five years.  One of the brands she recommends is Katz.  They even offer free samples and free shipping on orders over $50.