Special thanks to our guest author, Alyson Copp, for covering Boulevardia for OurKidsMom.
Thank you to Farmland Foods for sponsoring today's conversation. All opinions are our own.
Kansas City is made up of a lot of unique pieces, but three things this mid-western city proudly boasts about are beer, barbecue and music. Boulevardia is a festival started by the local Boulevard Brewing Company. This year, they kicked off their second annual festival in Kansas City's own West Bottoms under the 12th St. bridge, the weekend of June 19-21. Tickets are affordable and start at only $15 per person. Since 2014, when the festival made its first appearance, Boulevardia has grown into an event that everyone marks their calendars for in advance.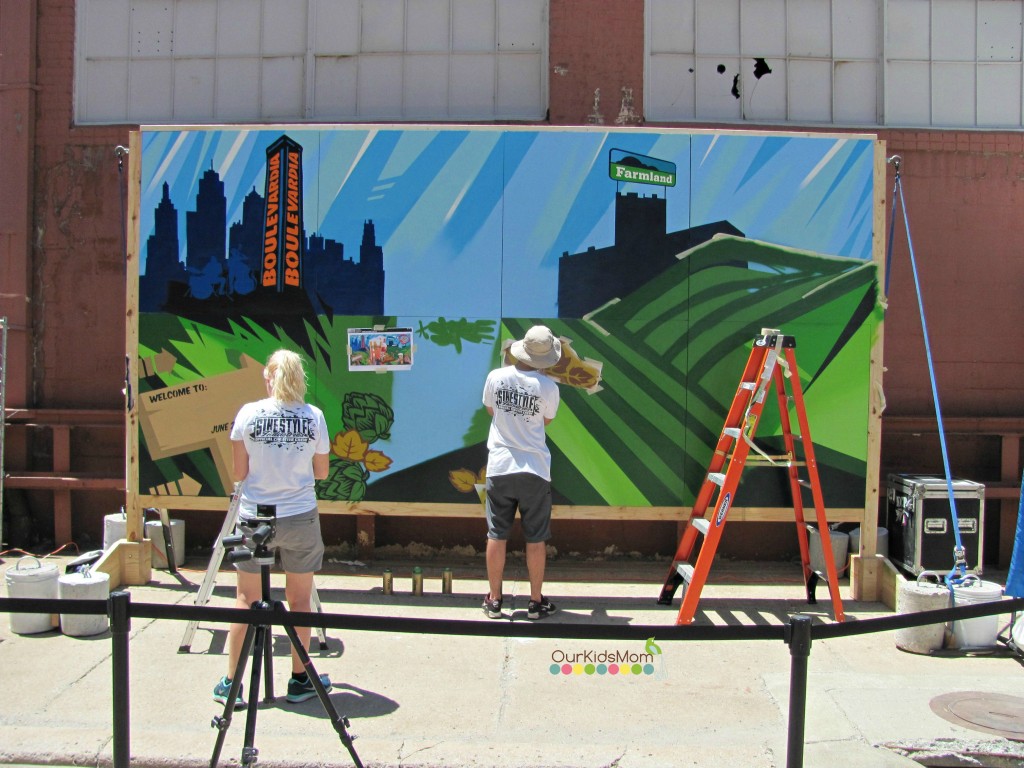 When I first walked through the entrance, the first thing I saw was the Farmland live art show. Farmland was one of the prominent sponsors at this year's Boulevardia festival. Farmland hosted two major events at this year's festival, the first being a live painting of a Kansas City/ Farmland inspired mural.
At 11:00 A.M. on June 20th, local artists started painting a mural that would take most of the day to complete. The finished product would depict KC with some of its main features. Painted on the mural is the Kansas City Skyline, the hills that roll their way across Missouri, a Boulevardia sign in neon lights, and atop one of the skyscrapers is a sign that shows the name of the bacon and meat we love so much: Farmland.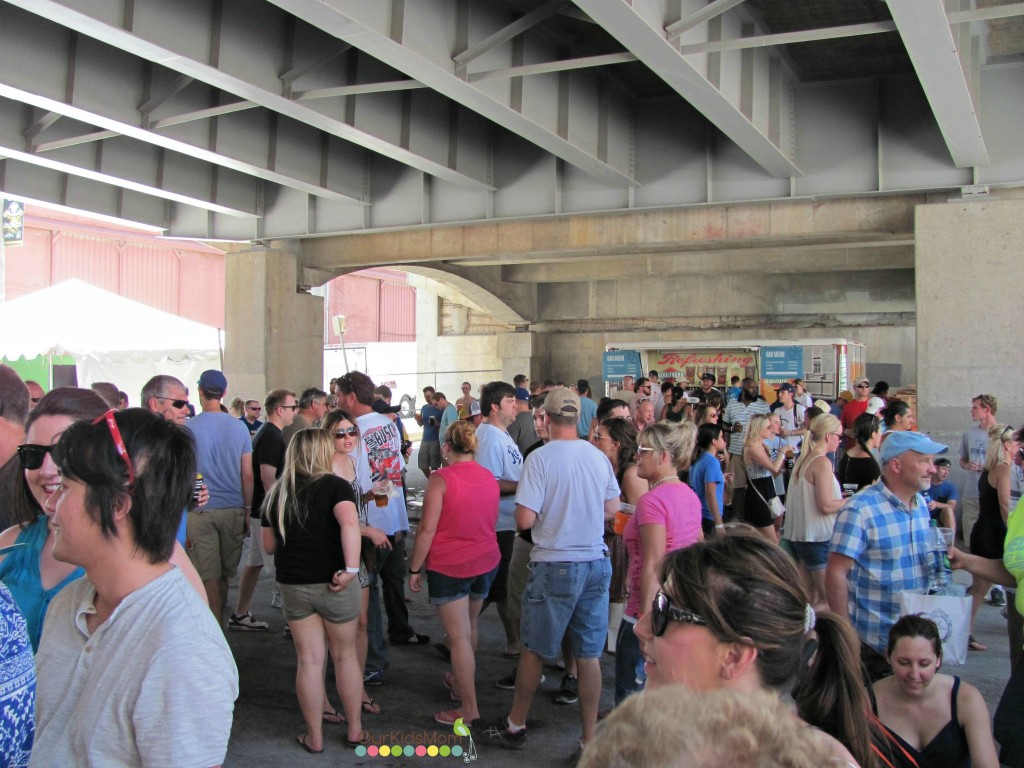 After watching the mural get off to a great start, I made my way through the underpass of the 12th street bridge where a live music performance was taking place. The performance included everything from juggling, to music being played on steel drums. Ample amounts of fans and water were making their way around this area to keep people cool in the hot Missouri weather.
Right past the bridge was the Makers Market, and my next stop. The Makers Market was located under a large tent. This was the section for people like me who love flea markets and artsy activities. Scattered throughout the tent were many stands that housed local artists and vendors selling everything from clay mugs and plates to vintage inspired posters. There was also a large amount of Boulevardia merchandise for sale including mugs, t-shirts, posters, coasters and more. I made my own Boulevard Brewing Company key chain out of a bottle cap!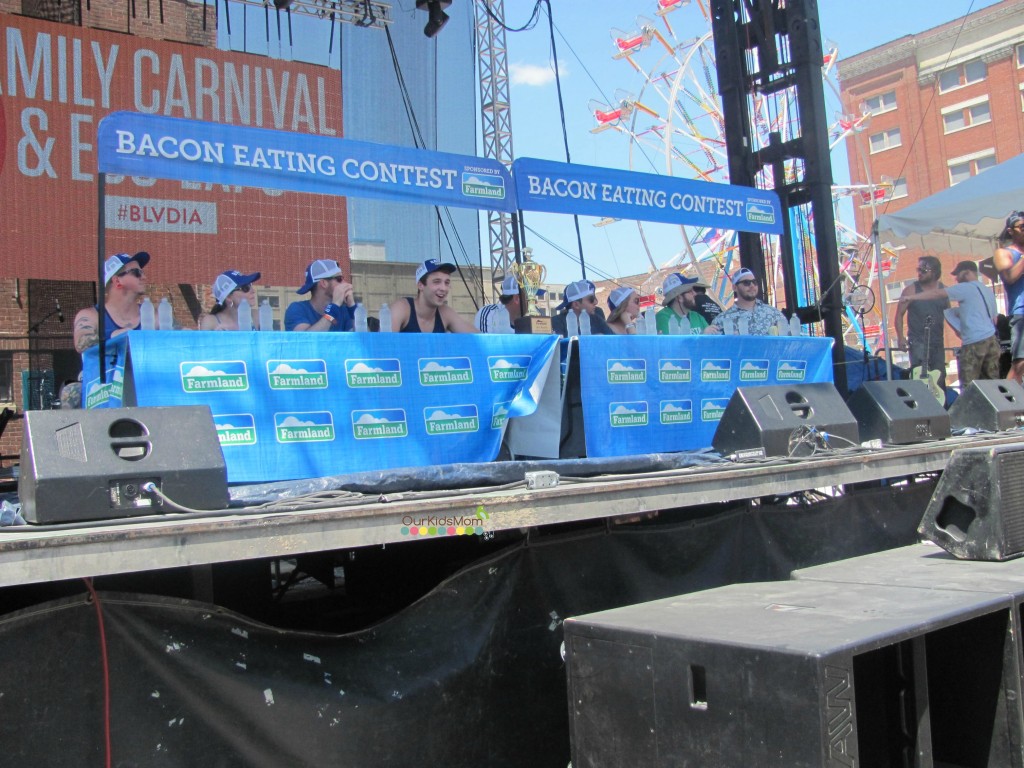 After rummaging my way through all of the stands, I made my way to the Farmland bacon eating contest. Nine lucky contestants consisting of both men and women chosen from registrations on the Farmland Bacon Club site went up onto the main stage flaunting Farmland sweat bands, and hats stamped with "Bacon Lover".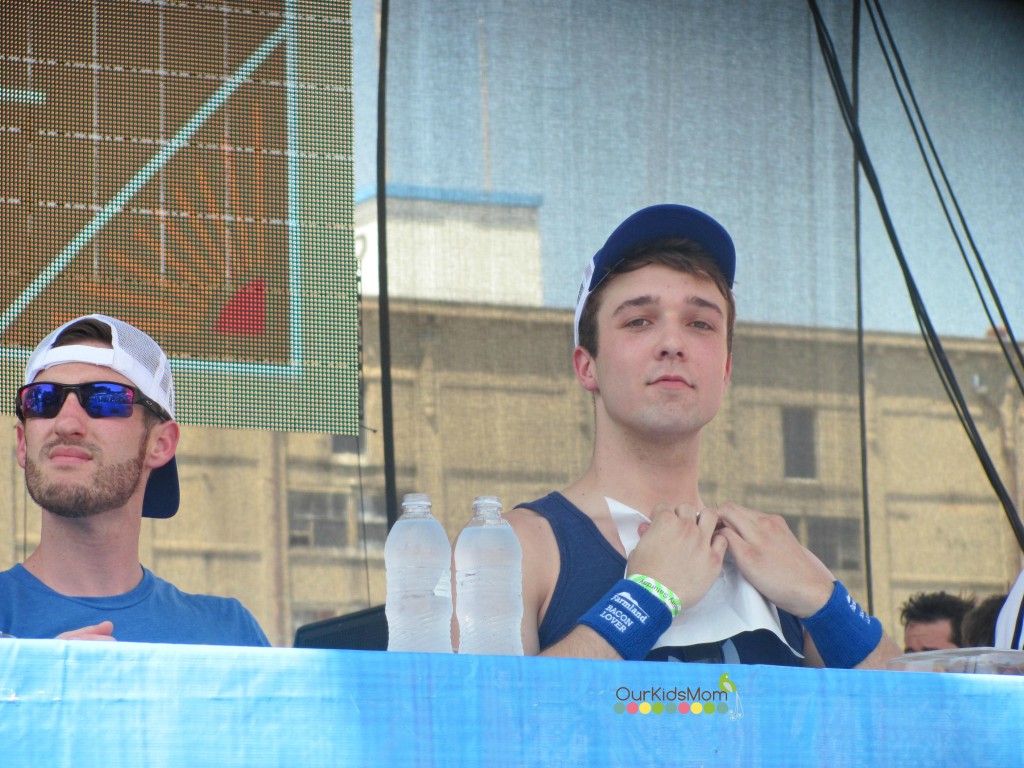 These brave souls were given half a pound of bacon (30 pieces) and were challenged to be the fastest person to clean their plate. In addition to the bacon, each participant was granted two water bottles to help the bacon go down easier.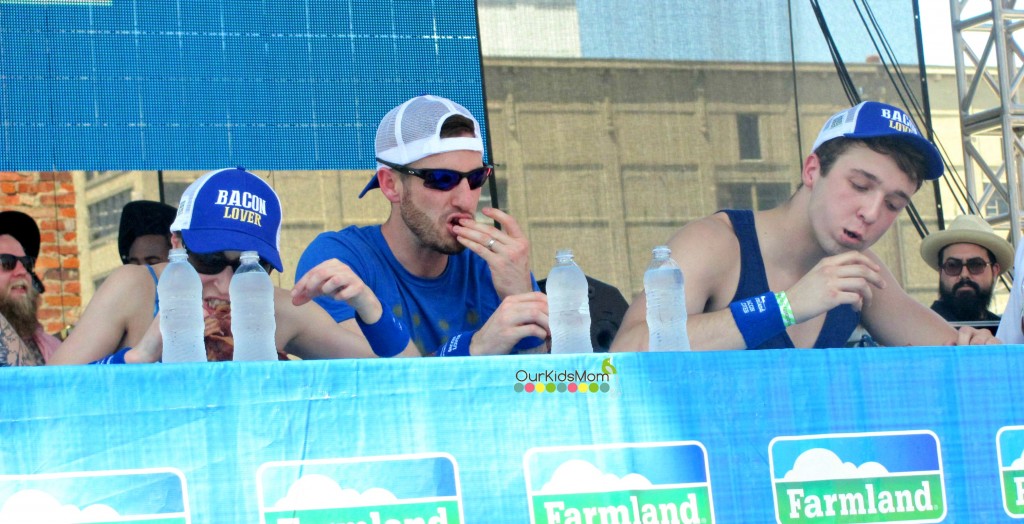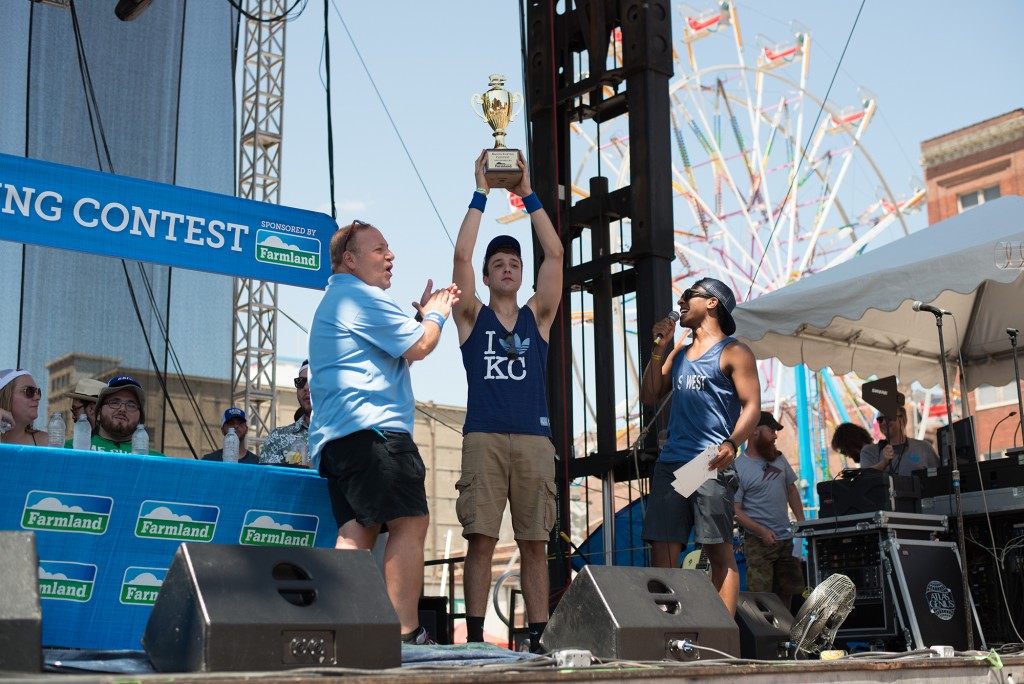 (photo credit Mommity.com)
After about three minutes of men and women folding pieces of bacon and nearly swallowing them whole, our very own Joshua Smith (Heather's son) was pronounced the winner of the 2015 Farmland Bacon eating competition!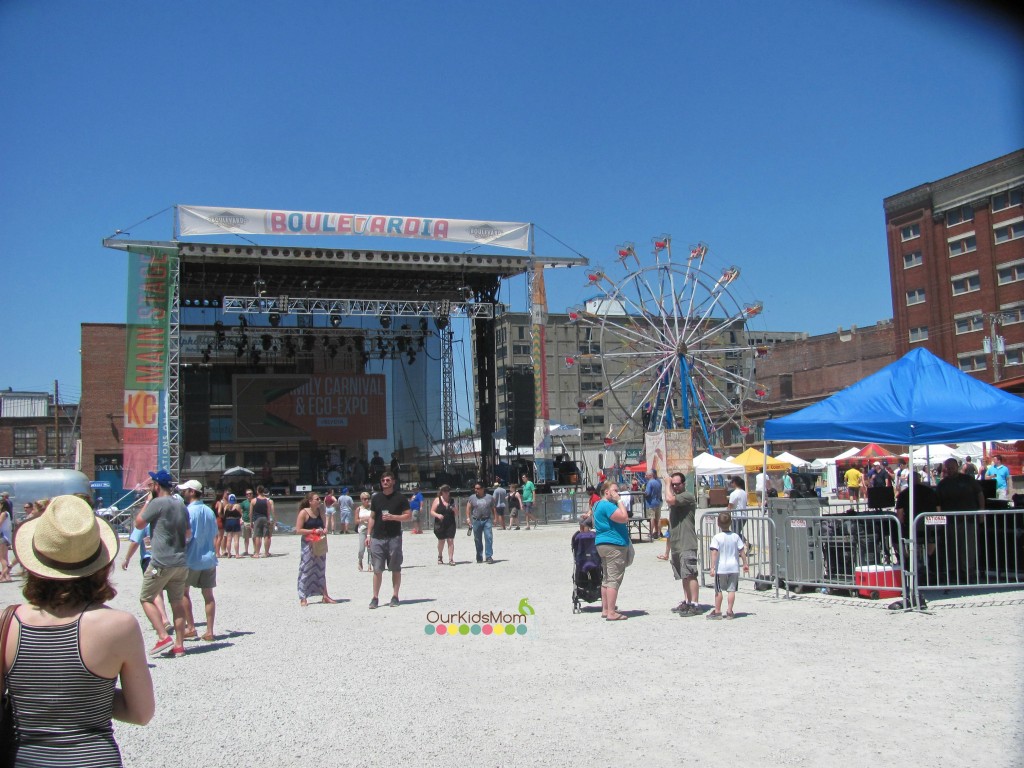 When the excitement of the competition wore off, I went and shopped through the many local antique stores in the West Bottoms, ate food from one of the many food trucks on site and briefly thought about conquering my fear and going on the Ferris Wheel all before calling it a day.
I can't wait to go back next year to see Boulevardia grow even more!