KidiTec Construction Toys Jurassic Life Set
Sample received. All opinions are my own.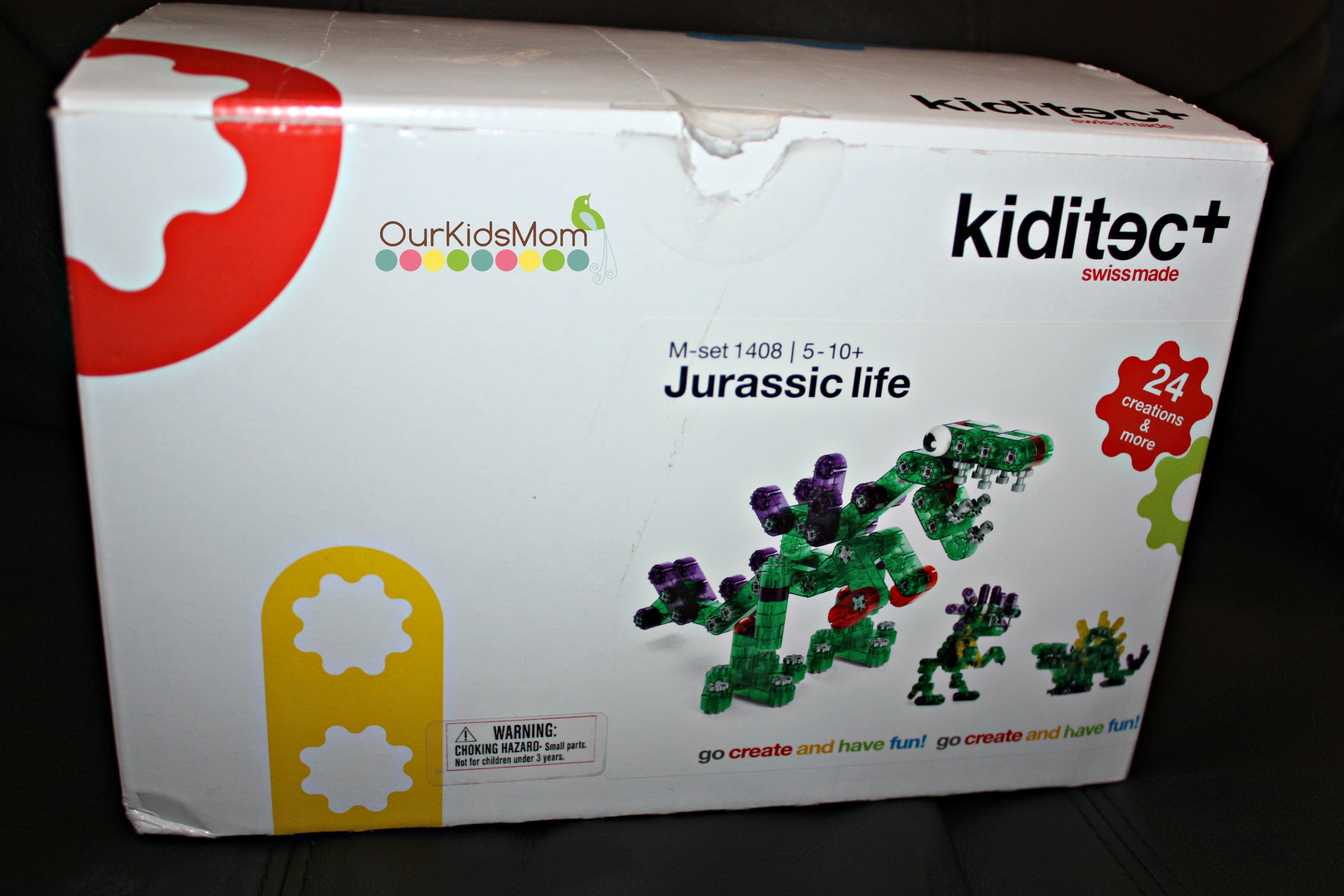 Kiditec recently sent their Jurassic Life set for us to play with. I have a almost 7 year old son who loves to build so I knew this set was right up his alley.
I love having a fun developmental toy that I can give to my kids and let them do it on their own, being able to follow instructions without any help from an adult builds their self confidence.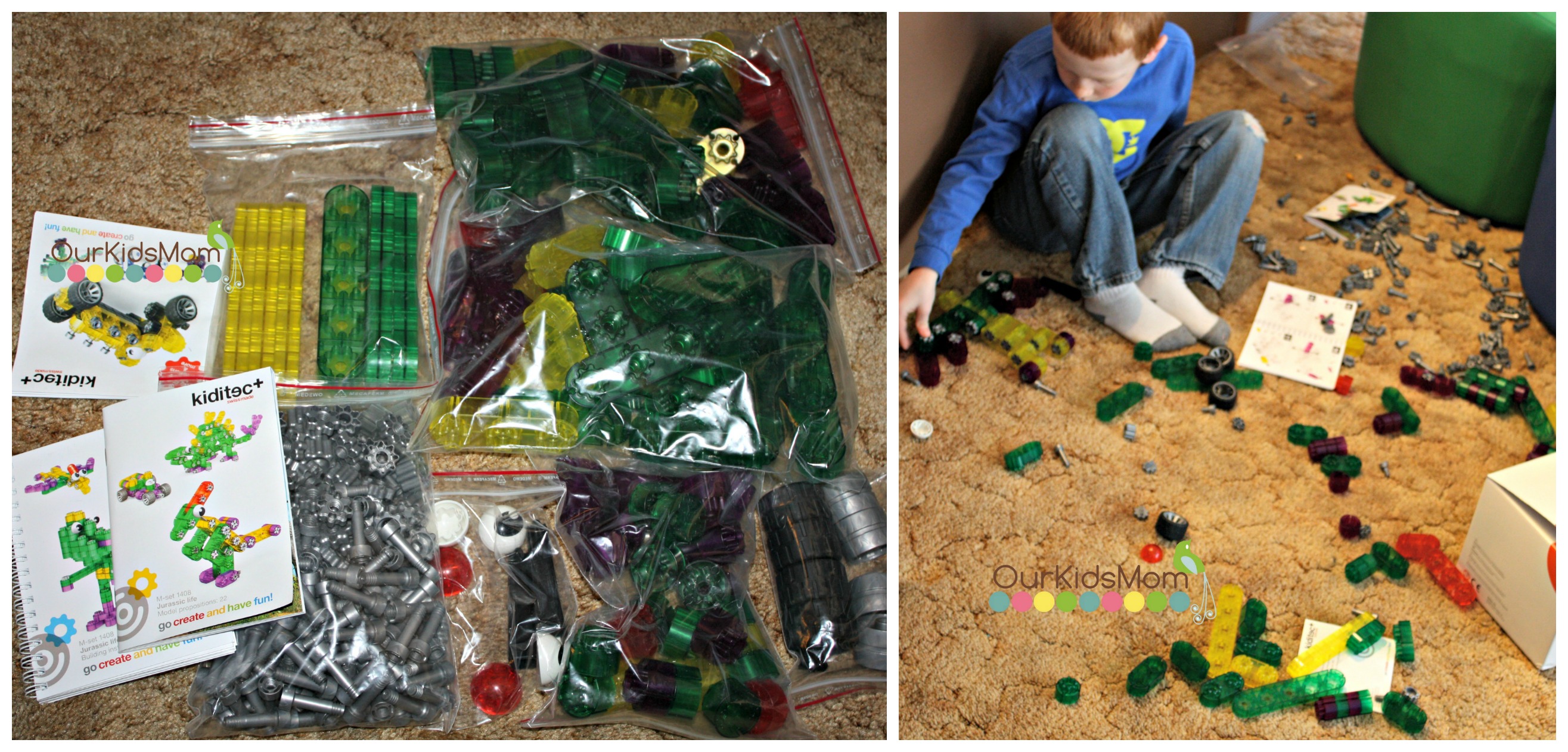 The day these came my son was into them so fast I hardly got any pictures of the product before it looked like a explosion went off and everything was dumped out onto the floor. I'm a person who likes to sort and organize all the pieces and I had to let it go and just sit back and see how he would figure it all out on his own without being shown anything first.
For the first half hour Karson would plug the pieces together and try out different combinations, using the nuts and screws in the pieces to see how things work and how he can use the screws to hold the pieces together staying strong. It comes with 2 little screwdrivers that are easy to grip for even the littlest hands.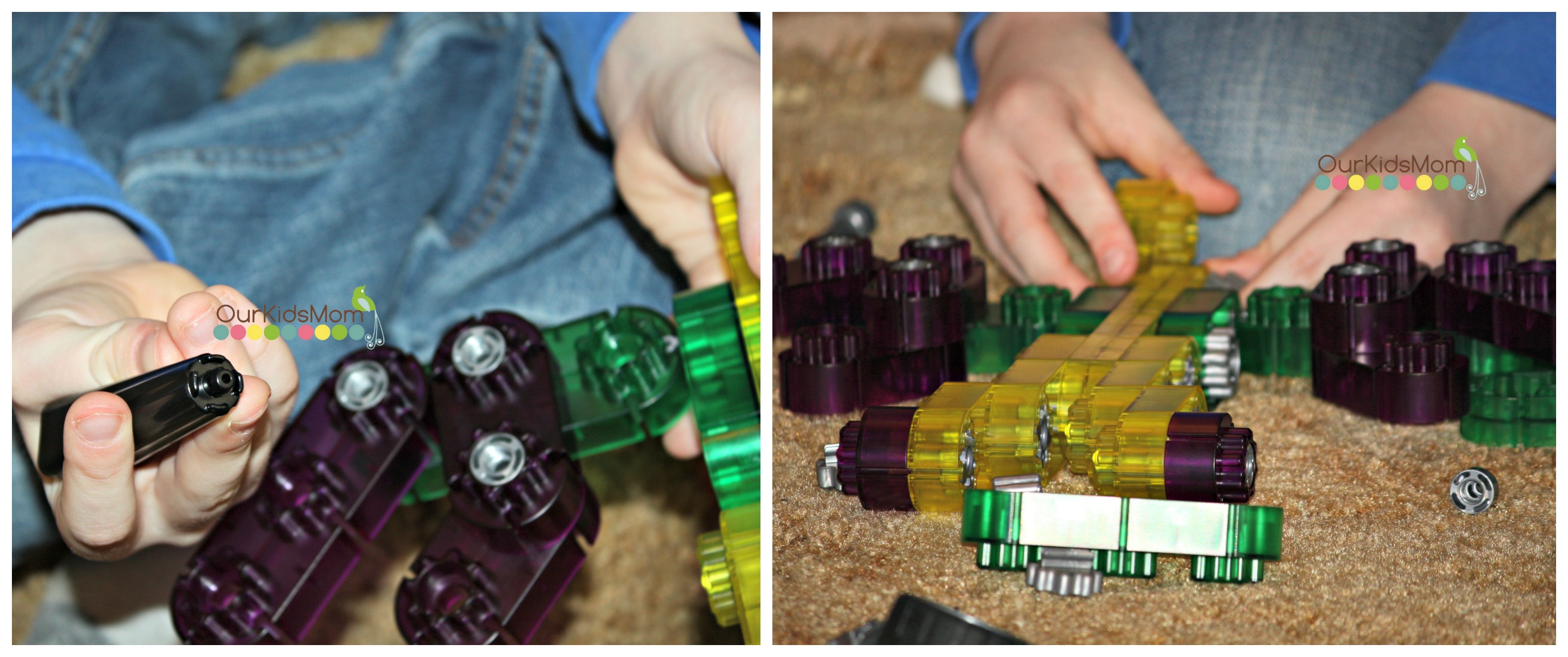 Once he was confident on how the pieces worked he then ventured to the instruction manual where he picked out a dinosaur and began to build.
I get such a joy out of watching my kids learn and discover from play. Each time he would finish a step and see what he accomplished from the easy to follow instructions, he would get such a smile of accomplishment.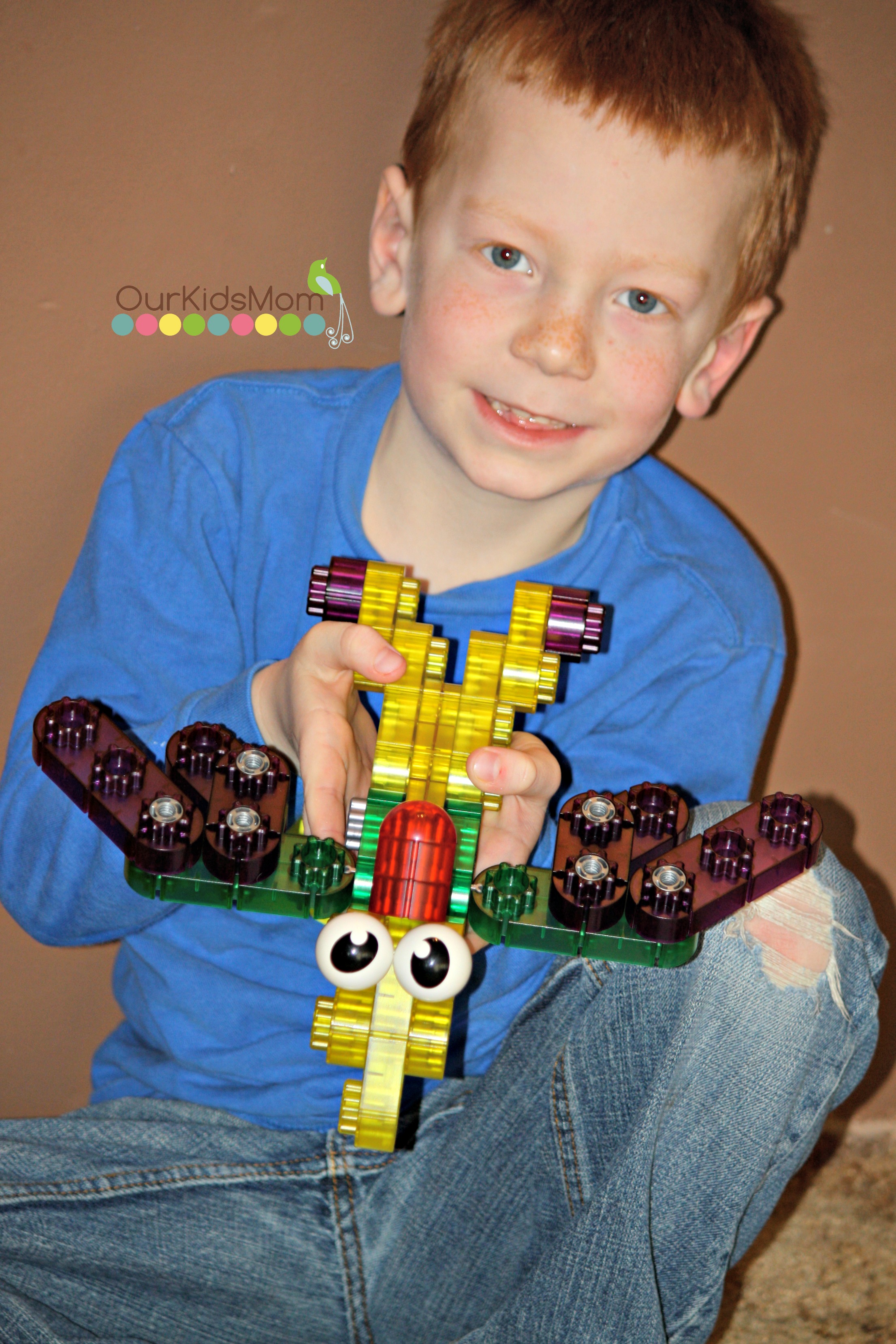 He was so excited to show everyone when he was finished, he kept telling people that he built it all by himself with no help.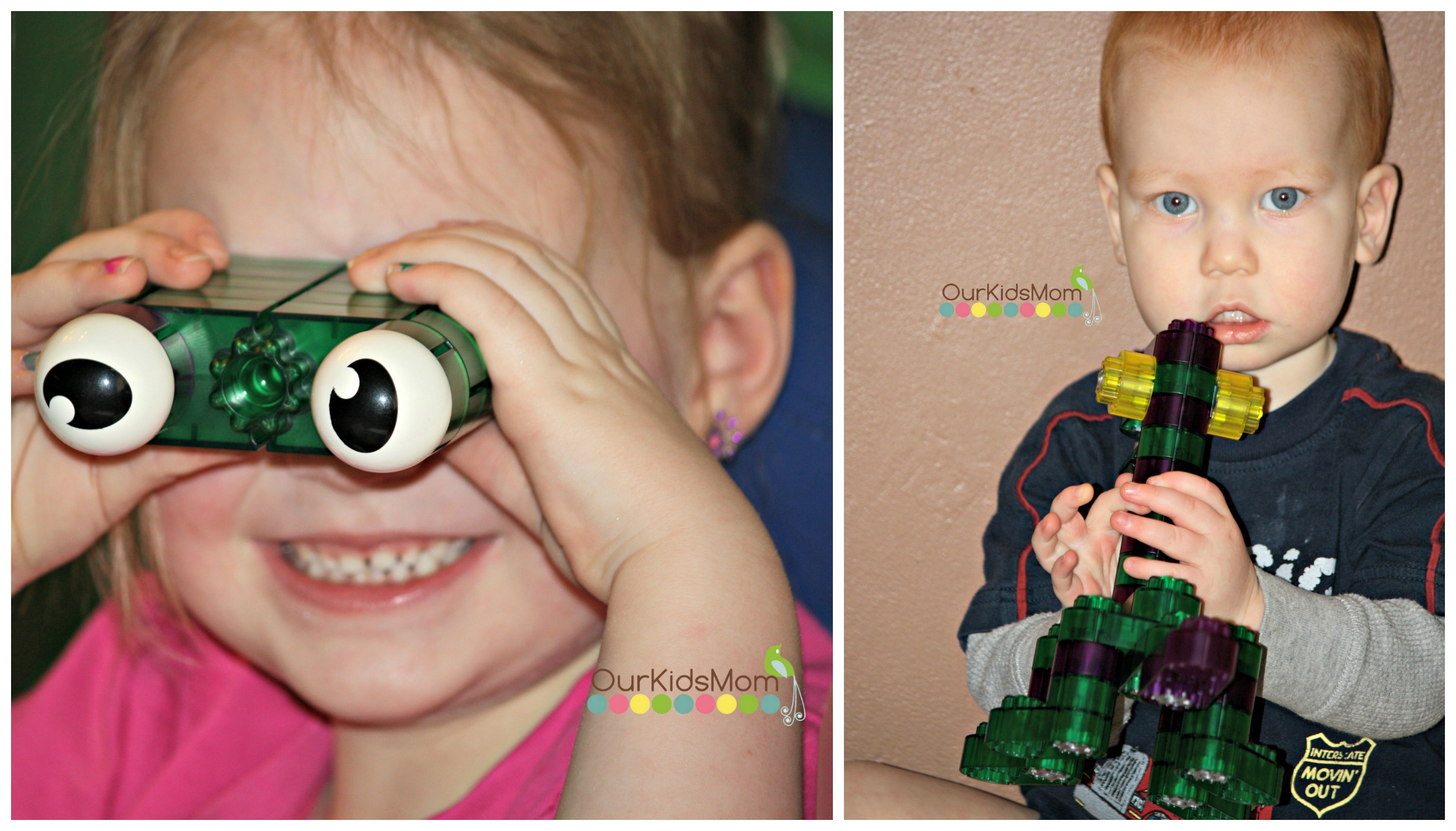 The design on the Kiditec is simply perfect, I absolutely love this building set and how it lets my kids be creative while developing technical skills in such a playful way.
My 4 year old daughter isn't into following directions yet, but she loves plugging the pieces together to see what fun stuff she can create all on her own.
Karson loves to build dinosaurs for his little brother to play with. Kiditec is a great size for even Mason's little hands and very durable for the tough play that he puts it through.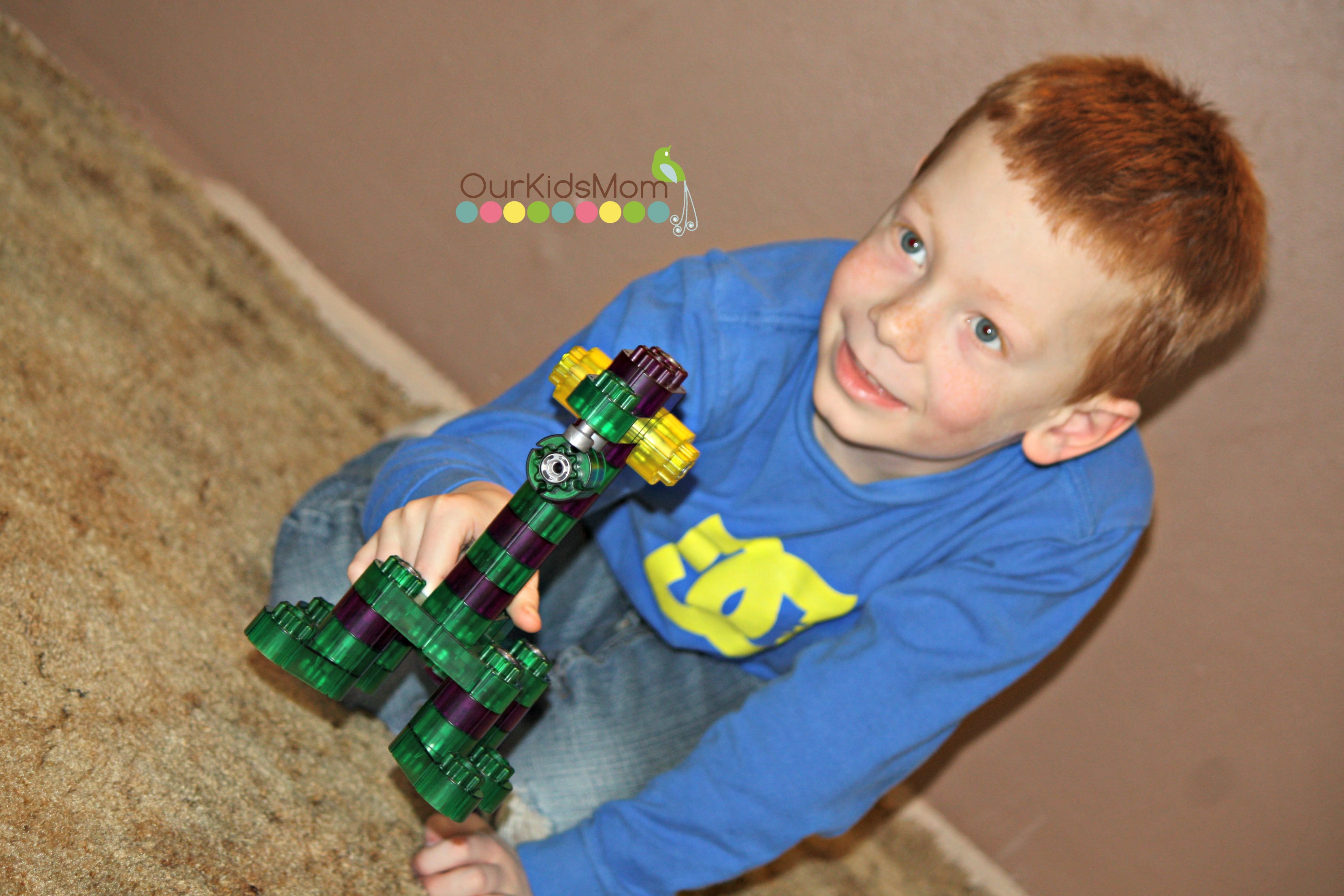 I would highly recommend Kiditec for any kid that loves to build and create using their imagination.
Head over to www.amazon.com and pick up the Kiditec Jurassic Set for your little engineer.
Connect with Kiditec:
WIN IT:
ONE OurKidsMom reader is going to win a kiditec Jurassic Life kit RV $179!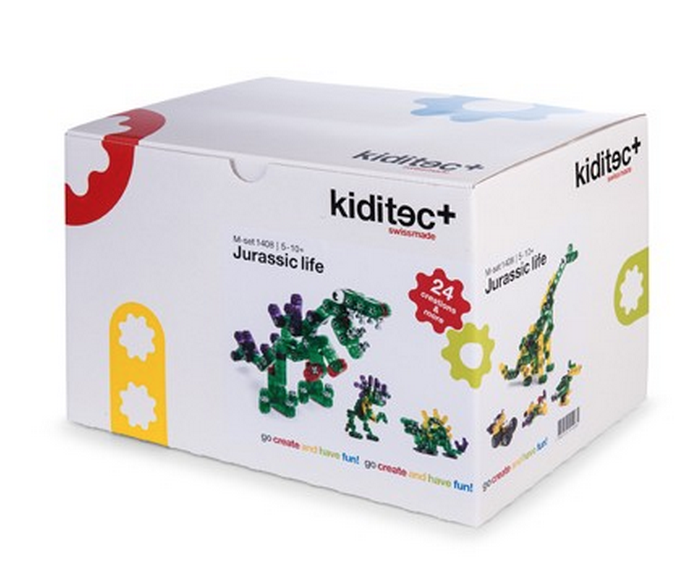 This giveaway ends at 11:59 PM EST on April 24, 2015.