If you are looking at choosing a career in the healthcare industry, you might not know about all the choices that are on offer. The first thing that people tend to think of is either a doctor or a nurse, and while these are great choices, there are so many other career paths for you to choose from. Even if you do want to become a doctor or a nurse, there are still going to be so many considerations that need to be taken on board during the deciding stage.
In this article, we are going to look at a variety of careers that are involved in the healthcare industry, so that you have a better idea of what is available to you. By the time you have finished reading this, you are going to know so much about the different options, you might find it difficult to narrow it down to one.
Dentist
Many people are afraid of the dentist, but that doesn't mean they aren't needed. People need their teeth looking after just as much as any other part of their body, and that is why dentists are so important. If you are looking for a career in the healthcare industry but you are looking for something that doesn't require you to be around sick people all the time, a dentist is a great option. You still get to spend a good amount of time with your patients, you get the hands-on approach to your work, and you get to do something that you enjoy.
Some people believe that dentistry is boring, but this is not the case. If the mouth, teeth, and gums are things that interest you, then you are going to find this profession quite interesting. You get to perform different procedures as needed, and form a close relationship with your regular patients. It is likely that you are never going to have a dull day as a dentist, thanks to the array of different issues that your patients could be having.
Dental Assistant
A dental assistant is vital to the smooth running of a dental practice. They do a variety of tasks from assisting the dentist, to helping keep records, as well as scheduling appointments. A busy job that usually takes place in the dentist's office, there is always going to be something to do when you take up this job. If you do want to become a dental assistant, you need to think about whether you have the right qualities to do so. You are going to be interacting with people on a regular basis, so you need to be a friendly and welcoming person. Like we said above, many people are afraid of the dentist, so you need to be someone that is inviting and sympathetic.
The requirements in terms of education vary depending on the dental practice, but you do need to have good organizational skills as you are going to be working in an office. You also need to be able to work well with your hands and focus on even the smallest of details. If this sounds like you, then you might want to consider becoming a dental assistant.
Doctor
One of the more obvious choices in the field is to become a doctor, but not everyone falls under the same bracket. Do you want to be a surgeon? An internist? Once you have decided this do you want to specialize in pediatrics? Gynecology? Trauma? There are so many different options that you need to consider, and when you are completing your residency, you will start to work this out. However, it is still a good idea to have some sort of direction to be aiming for before you start your time working in a hospital.
But, before you take up this career, you need to work out whether you have what it takes to survive. Being a doctor requires you to have good people skills, and know your stuff, but this is only the beginning. Further than this, you need to be prepared for the long hours, the sleepless nights, the constant running from one end of the hospital to another. The entire job is fast-paced, and you need to be able to keep up. If you don't think that you can do this, then you need to consider one of the other career options that we are going to discuss.
Registered Nurse
Another option for you to consider is becoming a registered nurse. These people have graduated from a nursing program, met all the requirements to become a nurse and now hold a nursing license. There are a variety of courses that you can take, and the requirements vary greatly from state to state, so it could be the case that you are qualified in one place, and not in another.
However, you can always go further after you have done this. Many people don't want to go into a career where there is no progression, but this is not the case with nursing. One of the options that you can think of is taking an msn-fnp online course to obtain your master's in nursing. Once you have completed this course, you will be a fully qualified family nurse practitioner. This means that you specialize in this area of nursing, and work with families for the most part. This is a way of specializing yourself, while still going further in your career.
Nursing Assistant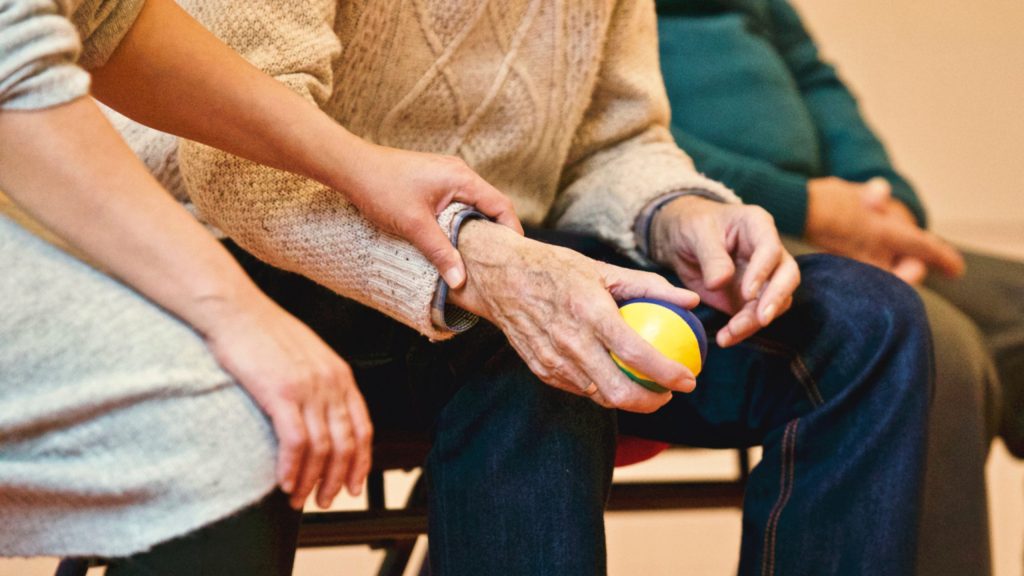 A nursing assistant is also something that you can consider. You may not know what the difference is between this and a registered nurse. The main difference is that a nursing assistant comes in at an entry-level position in nursing homes, and hospitals. Their main job is to provide the basic levels of care that patients need. Registered nurses on the other hand work at higher levels.
A nursing assistant needs to be a good communicator, and empathetic with their patients. These people are responsible for providing some of the most basic care such as feeding, washing, changing etc. It is a rewarding job if it is something that you can manage, but you also need to be able to have the stamina to move patients as and when required.
Medical Transcriptionist
The role of a medical transcriptionist is to help doctors, and other healthcare workers write up reports and medical documents. Often it is the case that they will work from a recording provided to them by the healthcare professional, or they could be working from dictation from the professional, or notes that have been handed to them. To do this job, you need to have good organizational skills, or else you won't be able to complete this job effectively. You are also going to need very strong written communication skills, as well as the ability to think critically. This job is more demanding than you might believe, so make sure that you are prepared for the workload that you will be taking on.
Phlebotomist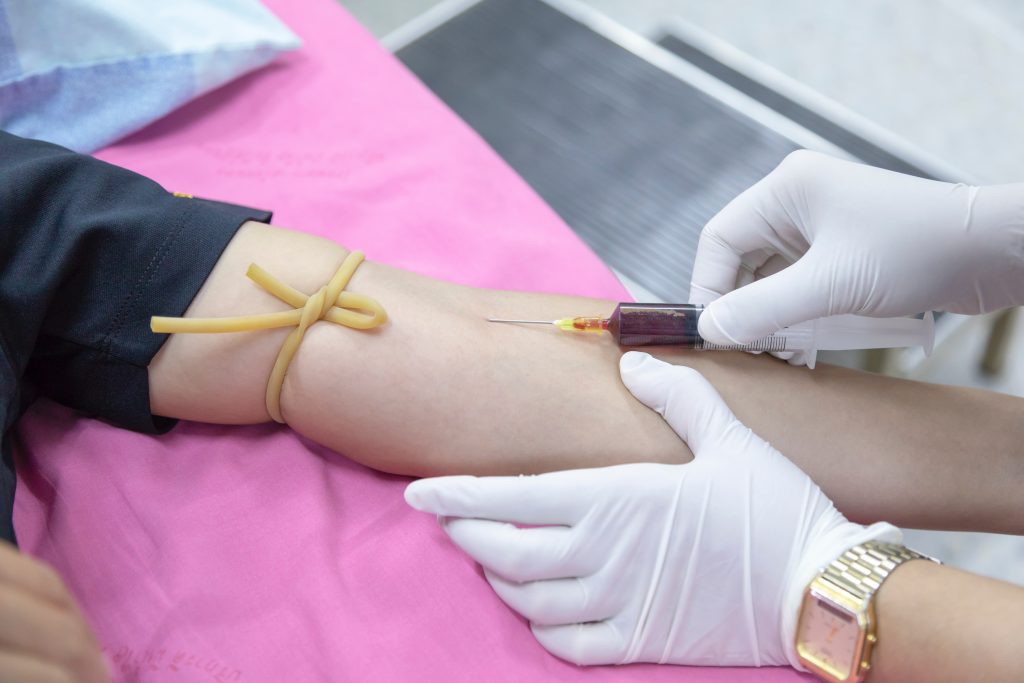 It is possible that you don't even know what this word means. A phlebotomist is responsible for taking blood from patients. There are many reasons why someone who need blood drawn from them, medical tests, research, donations and a phlebotomist is someone who will perform this for you. Usually, a phlebotomist will work in a hospital, but there are other places where you will see them working. You need to have strong hand-eye coordination to do this job, as one wrong move can hurt the patient. You also need to make sure that you pay attention to detail, as you need to be getting the right amount of blood, from the right patient.
As a fear of needles is common, to take up this career you need to be a sympathetic person. Ideally, you should be someone who can make the patient feel at ease, and like there is nothing to worry about. Without this quality, your patients are going to be on edge the entire time, and this can make the process more difficult.
Home Health Aides
The final option that we are going to discuss is that of the home health aides. Here you will be assisting people with their day to day activities, and overall helping them maintain their independence in their own home. Some people just need a little extra help to stay in their own home, and this is what the home health aides do. Their duties can comprise of anything from dressing, to washing, to driving, to shopping. You need to be a compassionate person to be able to do this job, because it requires you helping people, and connecting with them so they feel safe. Not everyone is going to be able to handle the demands that come with this career choice.
Hopefully, you now see that there is a whole world inside the healthcare industry that you explore. Any of the careers that we have talked about are going to be fantastic options, it all depends on where your strengths lay. You can possibly become an anaesthesiologist, an occupational/physical therapist, endoscopy technician, or a cardiac specialist. We hope that you have some kind of idea which area of the industry you want to go into, but as we mentioned in the beginning, you really are spoilt for choice.