The Growing Popularity of Fitness
The popularity of fitness and a healthy lifestyle has dramatically increased during the last few decades. Nowadays, millions of people exercise and eat healthy with the goal of reaching optimal wellness or sculpting a perfect body. And so, not only athletes and fitness fans are following a body recomposition diet now. Although this nutritional plan may be quite difficult to stick to, it is the best way to slim down and reach your body goals.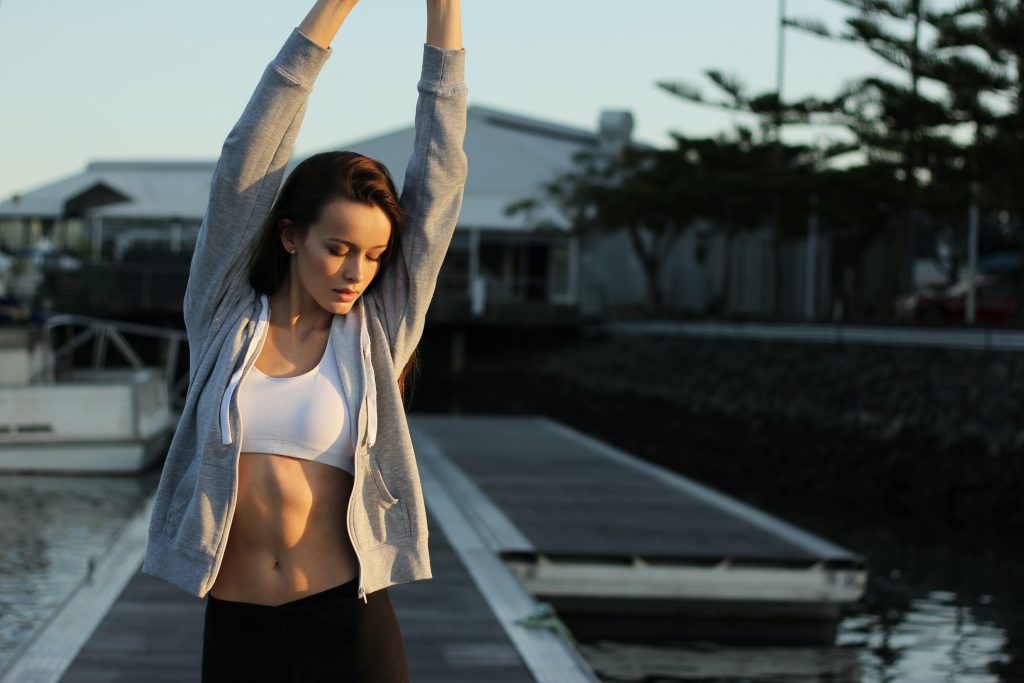 What is Body Composition and How to Assess It?
Your body composition is what your body consists of. When it comes to fitness, two categories matter the most: fat mass and fat-free mass. The first refers to all the fat tissues in your body, and the latter includes bones, muscles, organs, and fluids. You can assess your body composition using the following methods:
● Measuring your body circumference
Take initial measurements in different parts of your body before going on a new diet or starting any new workout plan. Then repeat taking measurements in the same places after some time and compare them with the initial ones to track the changes in your body.
● Taking progress pictures
This method is very easy. Start by taking an initial photo, and then, after some time passes, take another photo and compare them.
● Using body composition-measuring equipment
For more accurate results, you can use body composition-measuring equipment. Most of these devices perform a bioelectrical impedance analysis (BIA), sending electrical currents through your body and checking your body's resistance to that current. In such a way, they measure your body fat percentage.
Basics of a Body Recomposition Diet
Recomposition is the action of composing or forming something again or differently. The process of body recomposition takes a lot of time and requires you to make a healthy diet and regular exercise a part of your lifestyle.
The main goal of a body recomposition diet is to help you reduce your fat mass while increasing your muscles. This may be quite difficult to reach since weight loss is a catabolic process whereby the body breaks down fats stored for energy, so it requires a caloric deficit. Gaining muscles, on the other hand, is an anabolic process, so it requires an increased amount of resistance exercise and a higher intake of certain foods. Both these processes have their benefits, such as the decreased risk of various chronic diseases, improved mobility, and heart health as a result of a weight loss, and greater physical strength, increased metabolic rate, fortified bones, ligaments, and tendons as a result of a muscle gain. Unlike with other nutritional plans, when checking the results of a body recomposition diet, you shouldn't focus on the number on the scales since you may lose the same amount of fat as the mass of muscles that you gain. That is why, focus on all-round progress, your strength, agility, endurance, and health.
Rules of the Body Recomposition Diet
Before starting your body recomposition diet, you need to determine your maintenance calorie needs, which are basically the number of calories that your body requires to maintain body functioning.
Calorie cycling is the best way to burn fat while building muscle. It is based on the consumption of more calories on days when you train (any day you perform weight training exercises for more than 30 minutes), and fewer calories when you rest. On days when you have cardio training, you should consume enough calories to meet your maintenance number. On other days when you are doing resistance training for more than half an hour, make sure you consume more than your maintenance calories.
On your rest days, you should reduce your calorie intake by about 5-10%. It is also advisable to have rest days in your workout plans. You could have two days of cardio, three days of strength training, and two days of rest.
Here is a breakdown of a simple body recomposition diet and workout plan you can follow:
DAY

 

ACTIVITY

 

CALORIES AND NUTRIENTS

 

MONDAY

 

STRENGTH TRAINING

 

CALORIE SURPLUS, ADD EXTRA PROTEIN TO THE DIET

 

TUESDAY

 

CARDIO

 

MAINTENANCE CALORIES

 

WEDNESDAY

 

REST

 

CALORIE DEFICIT

 

THURSDAY

 

INTERVAL TRAINING AND RESISTANCE EXERCISES

 

MAINTENANCE CALORIES PLUS EXTRA PROTEIN TO YOUR DIET

 

FRIDAY

 

CARDIO

 

MAINTENANCE CALORIES

 

SATURDAY

 

STRENGTH TRAINING

 

CALORIE SURPLUS DIET WITH EXTRA PROTEINS

 

SUNDAY

 

REST

 

CALORIE DEFICIT

 
Since every person is different, the body recomposition diet plan varies individually. However, some general recommendations should be followed. Here are some of them:
● Avoid highly processed foods, fast foods, and foods that provide you with empty calories.
● Increase your protein intake.
● Make sure that your menu includes the following nutrient-dense foods: avocado, beans, salmon, brussels sprouts, beetroot juice, blueberries, and quinoa.
FAQs
How do I train my body for recomposition?
1. Strength training should be done at least three times every week, last at least 30 minutes, and involve weight lifting;
2. Focus on the compound, multi-joint movements. Squats and deadlifts are in, wrist curls and kickbacks are out;
3. Strict rest intervals of 30-60 seconds;
4. Keep reps in the 8-15 rep bracket; and
5. Alternate between upper and lower body or opposing movements.
Conclusion
If you want to have a perfect body, then a body recomposition diet is what you need. It will help you lose fat by creating a caloric deficit and gain muscle by increasing your caloric intake and amount of exercise. But, remember that before starting any new workout plan, it is required that you consult a health specialist.
DISCLAIMER:
This article is intended for general informational purposes only and does not address individual circumstances. It is not a substitute for professional advice or help and should not be relied on to make decisions of any kind. A licensed physician should be consulted for diagnosis and treatment of any medical conditions. Any action you take upon the information presented in this.