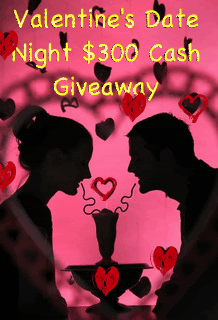 Still feeling a little strapped after the holidays…
but want to do something really special for your sweetheart!
We're here to help!
From now until  2/7 at 11:59pm EST you have the opportunity to enter to win $300 cash!
So what are you waiting for? GO!
The cash giveaway is open to all worldwide and will be paid directly into your paypal account
Please take a second to vote for us on Top Mommy Blogs! One click on the banner below and you're done…
Thank You!